Maxs Lab Series IntraBoost from the team at Max's Supplements, a powerful blend of ingredients to help boost your workouts whilst you are training. Made up of three complexes of ingredients, IntraBoost was designed to help you recover faster, maintain high intensity workout capacity and sustain your hydration. When you're midway through a tough session, most trainer's motivation levels, attention, focus and stamina start to dwindle. This is where IntraBoost comes in. Sipping IntraBoost throughout your session will help you finish your workouts strong and ensure faster recovery post-workout to help you return to the gym faster so you can grow faster.
With a range of well studied ingredients including branched chain amino acids, beta alanine, glutamine and caffeine, you'll be sure to have all the components you need to have some of the best workouts of your life. When you need to ramp up your gains, grab yourself Max's IntraBoost.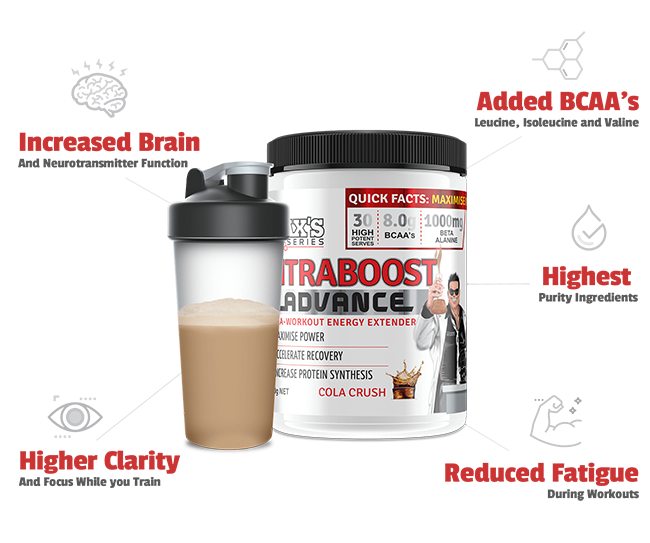 Getting the most out of every workout means pushing all out to failure during your maximum weight sets. But it's just as important to recover between sets so you can do it again, and again, and again. This is what sets a great workout apart from an average one. This is where you make progress, overload your muscle, and force it to grow back bigger and stronger for next time. And this is what IntraBoost Advance is for, to maximise energy during your working sets so you reach that point of overload. And then to help replenish your reserves quickly so your next set is just as brutal. To do this we've developed an advanced Recovery Complex to keep you going hard right to the end of your workout and set you up for faster recovery after you finish your workout.