https://www.mrsupplement.com.au/inspried-ember-reborn?variation=14921
Inspired Ember Reborn (270g / 30 Serves Electric Blue)
Inspired Nutraceuticals
Supplements > Fat Loss > Fat Burners
https://cdn.mrsupplement.com.au/resources/imgs/products/inspried-ember-reborn.1618201154669.png
http://schema.org/NewCondition
http://schema.org/InStock
AUD
https://www.mrsupplement.com.au/inspried-ember-reborn?variation=14921
69.95
AUD
https://www.mrsupplement.com.au/inspried-ember-reborn?variation=14523
Inspired Ember Reborn (270g / 30 Serves Galactic Candy)
Inspired Nutraceuticals
Supplements > Fat Loss > Fat Burners
https://cdn.mrsupplement.com.au/resources/imgs/products/inspried-ember-reborn.1618201154669.png
http://schema.org/NewCondition
http://schema.org/InStock
AUD
https://www.mrsupplement.com.au/inspried-ember-reborn?variation=14523
69.95
AUD
https://www.mrsupplement.com.au/inspried-ember-reborn?variation=14524
Inspired Ember Reborn (270g / 30 Serves Island Vibes)
Inspired Nutraceuticals
Supplements > Fat Loss > Fat Burners
https://cdn.mrsupplement.com.au/resources/imgs/products/inspried-ember-reborn.1618201154669.png
http://schema.org/NewCondition
http://schema.org/InStock
AUD
https://www.mrsupplement.com.au/inspried-ember-reborn?variation=14524
69.95
AUD
https://www.mrsupplement.com.au/inspried-ember-reborn?variation=14525
Inspired Ember Reborn (270g / 30 Serves Mango Tango)
Inspired Nutraceuticals
Supplements > Fat Loss > Fat Burners
https://cdn.mrsupplement.com.au/resources/imgs/products/inspried-ember-reborn.1618201154669.png
http://schema.org/NewCondition
http://schema.org/InStock
AUD
https://www.mrsupplement.com.au/inspried-ember-reborn?variation=14525
69.95
AUD
https://www.mrsupplement.com.au/inspried-ember-reborn?variation=14526
Inspired Ember Reborn (270g / 30 Serves Raspberry Rage)
Inspired Nutraceuticals
Supplements > Fat Loss > Fat Burners
https://cdn.mrsupplement.com.au/resources/imgs/products/inspried-ember-reborn.1618201154669.png
http://schema.org/NewCondition
http://schema.org/InStock
AUD
https://www.mrsupplement.com.au/inspried-ember-reborn?variation=14526
69.95
AUD

Ember Reborn
Fat Burning, Energy & Focus
Set Fire to Fat Now
Smooth, Long-Lasting Energy
Elevate Your Mood & Focus
Metabolise Fat & Shed Excess Water
In Stock

(0)
Write a review
Product
Q&A's
Reviews
Add To Cart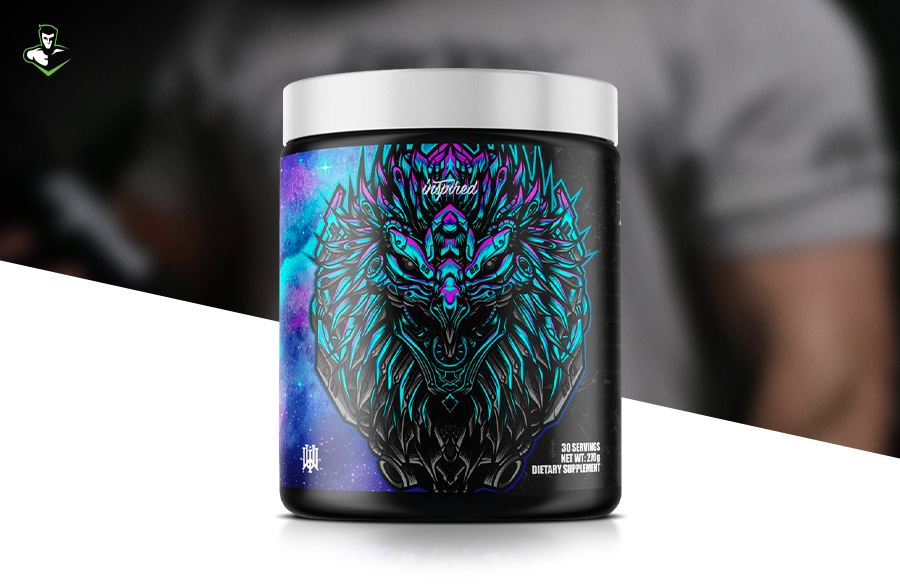 New Look, New Formula, New Flavours. Inspired Nutraceuticals Ember is Reborn. With 2.4G of Blazin' ingredients to light you up, plus an open label of pure energy to get you going. Ember is back and better than ever.
What Does Ember Reborn Do
Ember truly is reborn and recreated to offer you, the user, a truly unique fat loss ride. From the first dose Ember Reborn is sure to impress setting fire to your body's ability to burn fat. Couple Ember also with a lean diet & excercise & the fat loss benefits become further amplified.
Who Can Take Ember Reborn
Ember Reborn is ideal for men & women alike. As it it a moderately strong fat burning powder we'd recommend beginning with 50% of the recommended dosage for the first 1 to 2 times. It is not suitable for teenagers or children under 15 years of age. Please always refer to the product label & follow instructions before consuming.
Ember Reborn Ingredients
Ember Reborn contains an array of which are packed into two matrix's being firstly the "Blazin Matrix" designed to rid water whilst metabolising body fact. The second is the "Too Litty Reborn Matrix" designed to give energy & focus, with 350mg of caffeine per serving plus 4 other ingredients. For further more detailed information on Ember Reborn's ingredients please refer the nutritional panel on this page.

Ember Reborn Flavours
Ember comes with an excellent array of flavours with catchy names including Galactic Candy, Island Vibes, Mango Tango & Raspberry rage. So what's the best Ember Reborn Flavour? Truth is they are all delicious & one of the reasons many users come back to it over and over again.
Ember Reborn Side Effects
There would be no negative side effects expected from Ember Reborn for healthy individuals, when following Inspired Nutraceuticals product directions. Taking in excess of the recommended dosages or not following directions may cause symptoms commonly associated with over-stimulation.
Ember Reborn Review
This really is a fantastic fat burning weight loss supplement for anyone seeking to drop kilos. It can be stacked with your favourite fat burning protein powder or simply taken on it's own mixed with water. It mixes easily & the taste is fantastic. Further to this it is quite strong so unlike some of the competing products on the market it does pack a punch & thus produce real results. For further customer reviews be also sure to check these our on this page.
Q&A's
Ask a question about
Inspired Ember Reborn
Can you take this on keto? Got sent a sample in a sachet when I got my xtend keto energy tub. Thanks




Yes. Inspired Ember Reborn may be used whilst on a Ketogenic diet.
Reviews


Based on reviews collected by
&
Write a review

Contact Us