Best Whey Protein Quick Summary Points
Whey protein powders are one of the most popular category within bodybuilding supplements
Choosing a good quality whey protein powder requires that consumers read nutrition and ingredients panel carefully
Whey protein isolate, hydrolysate and concentrate are the three major types of whey protein found in protein powders
The type and amount of whey protein in a given supplement has a large bearing on its price.
Whey protein powders that provide a breakdown of either their amino acid profile and/or whey protein fraction profile provide the greatest level of transparency
Chocolate flavoured whey protein powders generally contain marginally less protein than their non-chocolate flavoured counterparts
Sticking with long-standing supplement companies/brands is always a safe bet when wanting to purchase a good quality whey protein supplement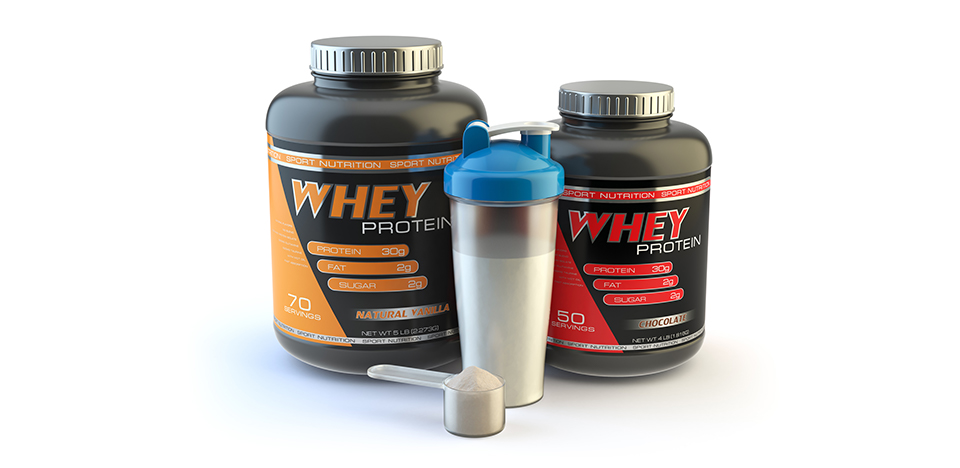 You've just made the courageous decision to join up with your local gym and start some regular weight training with the goal of getting back in shape. After a few weeks you make some friends and quickly learn that most are using some sort of supplement in conjunction with their training. With a little more probing you find out that most seem to be on some type of protein supplement, with whey protein being the most popular. If you're just like the average Jo; you don't have a stack of cash to play around with when it comes to buying supplements. So if you are going to buy a whey protein powder - you want value and quality - which begs the question; what is the best whey protein powder?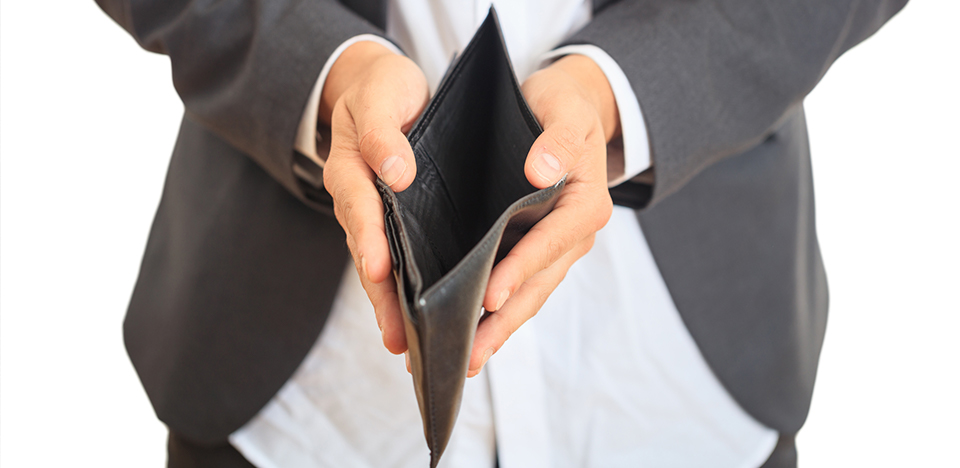 Protein Please
Most exercise scientists, nutritionists and fitness professionals agree a good quality whey protein powder represents the most important supplement for the average individual engaged in regular weight training or resistance exercise. But just telling someone they need a whey protein powder only solves half their problem. One of the biggest challenges when choosing a whey protein supplement is the vast amount of options available.
Protein a'Plenty
Nowadays you can almost get whatever whey protein you want – be it a super-sized or mini tub, exotic flavours or unflavoured or ready to drink whey protein. Whey protein powders even come in a range of containers, namely, tubs, bags, sachets, bottles and cardboard boxes. Then you've got the different types: hydrolysed, isolate and concentrate. All these factors obviously affect the end price of the powder so it's helpful to know some of the key factors that determine the value and quality of the average whey protein powder.
Pointers on Whey Protein Powders
A few practical pointers can be helpful when trying to choose a good quality, value for money whey protein powder. Firstly, learn to become an avid label reader. More specifically, get into the habit of reading the right-hand column of the nutritional panel. This column gives you the percentage content of the macronutrients, including protein. If your main objective is value for money, then you don't want a protein powder that has high levels of carbs (i.e. over 10g per 100g serving). Additional carbs just dilute your dollar.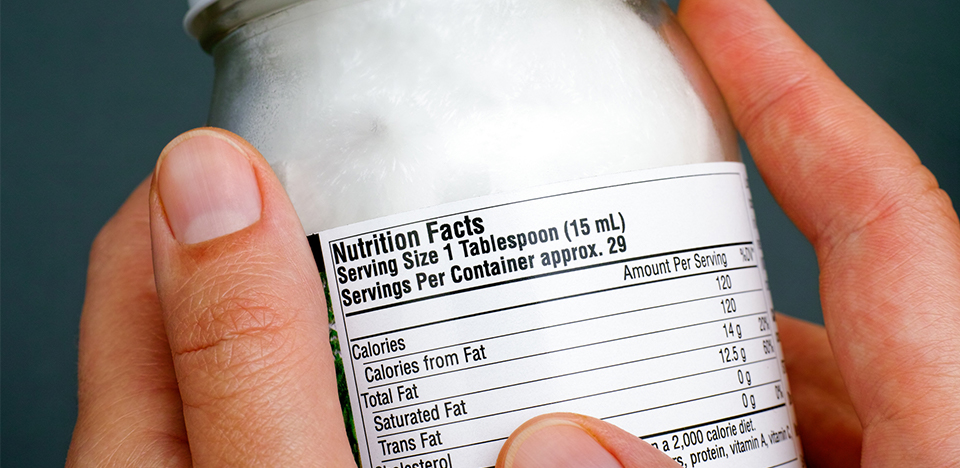 Ingredients Can't Lie
Rather than be swayed by the paraphernalia on the label, learn to read and analyse the list of ingredients. Manufacturers and resellers can say all they want about a particular product, but they can't lie when it comes to the ingredients. Remember that ingredients are listed in descending order. So by reading the nutritional panel and the ingredient list carefully, you can make some reasonably accurate assumptions about the amount of certain ingredients and therefore the value of the whey protein.
Types of Whey Protein
The other key issue is the type of whey protein. The two major types of whey protein are whey protein concentrate (WPC) and whey protein isolate (WPI). WPC and WPI predominantly differ in their percentage protein content, with WPI having the higher of the two. The other key difference between these two proteins is how they are processed with 'ion-exchange" and "cross-flow microfiltration" the two major techniques. Lastly, the other major type of whey protein is whey protein hydrolysate. We will discuss this further below.
Ion-Exchange Chromatography
Ion-exchange chromatography is a commonly used process to manufacture whey protein isolate, which contains a high level of protein, i.e. >90%. The only problem with some older methods of ion-exchange is that they use high temperature and/or acid, which can denature the protein. Denaturing protein is akin to changing is structural configuration – thus rendering it useless to the body. More advacned methods of ion-exchange chromatography have since been developed which employ low temperature/acids so as to prevent denaturation. Many manufacturers go to the trouble of specifying that their product contains 'low-temperature' processed ion-exchange whey protein isolate. Be sure to look out for such claims when choosing a whey protein isolate.
Cross-Flow Microfiltration
The other common method used to process whey protein is cross-flow microfiltration (CFM). Unlike some of the older ion-exchange methods, CFM produces undenatured protein. CFM whey protein isolate also has a different profile of whey protein fractions. Most notably, it contains higher levels of the glycomacropeptide (GMP) fraction and lower levels of the beta-lactoglobulin fraction. Again, most manufacturers using this type of whey protein in their product make a point of specifying it on their label and/or ingredient list. For further information on the different processing techniques for whey protein, please see our article: "Choosing the Best Protein Supplement".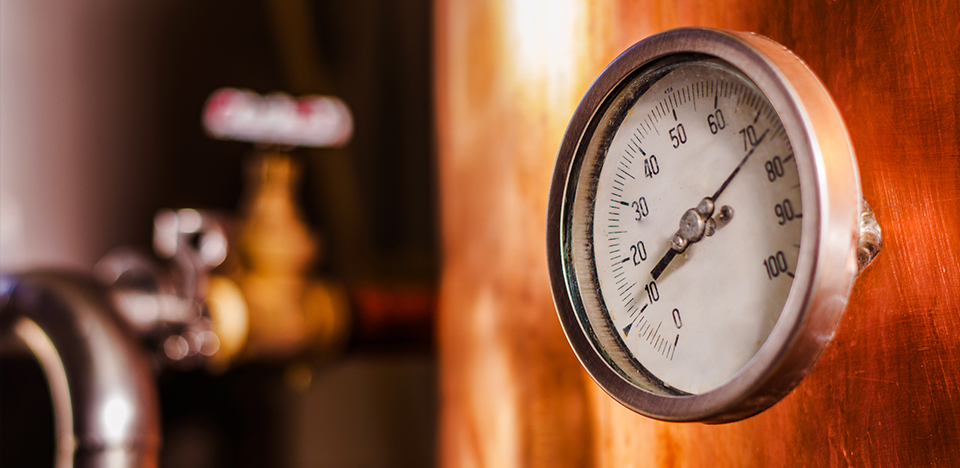 Hydrolysed Whey Protein
In a nutshell, hydrolysed whey protein is whey protein that has been broken down into much smaller chains of amino acids (i.e. peptides). This form of protein is designed to replicate the form protein is in once it has passed through the gastrointestinal tract. Accordingly, whey protein hydrolysates require less digestion than WPI and therefore are taken up into muscle and other tissues very quickly. The key factor with whey protein hydrolysates is their "degree of hydrolysis". This in turn determines the degree to which the protein is broken down into smaller peptides. While whey protein hydrolysates with a high degree of hydrolysis are the best when it comes to maximising muscle anabolism, there is a catch on a practical level; namely, the higher the degree of hydrolysis – the higher the bitterness of the product. Again, you need to carefully read the product label/information as well as the ingredients list to determine the type of whey protein hydrolysate used in a product. As is normally the case with any premium ingredient, manufacturers will often go to the trouble of specifying on the product label that it contains a whey protein hydrolysate with a high-degree of hydrolysis. Because of its superior effect on muscle growth and recovery, as well as the additional processing steps, whey protein hydrolysates are generally more expensive than whey protein isolates and whey protein concentrates.
Whey Protein Comparison
A little example below will help to illustrate how one can go about comparing different types of whey protein in terms of their price, quality and protein content.
Product A (Whey Protein Concentrate)

Product B (Whey Protein Isolate)

Product C (Whey Protein Hydrolysate)

Nutrition Information

Per Serve

Per 100g

Nutrition Information

Per Serve

Per 100g

Nutrition Information

Per Serve

Per 100g

Energy

3548kJ

120Cal

11826kJ

400Cal

Energy

484kJ

115Cal

1612kJ

385Cal

Energy

502kJ

135Cal

1436kJ

391Cal

Protein

23g

76g

Protein

25.9g

86.4g

Protein

20g

57.1g

Fat Total

1.5g

5g

Fat Total

0.4g

1.3g

Fat Total

4g

11.4g

-Fat Saturated

1g

3.3g

-Fat Saturated

0.2g

0.7g

-Fat Saturated

3g

8.6g

Carbohydrate Total

3g

10g

Carbohydrate Total

1.3g

4.3g

Carbohydrate Total

4g

11.4g

-Carbohydrate Sugar

1g

3.3g

-Carbohydrate Sugar

0.4g

1.3g

Carbohydrate Sugar

4g

11.4g

Sodium

45mg

150mg

Sodium

50mg

167mg

Sodium

158mg

457mg

Ingredients

Ingredients

Ingredients

Whey protein concentrate (milk), natural & artificial flavours, soy lecithin, salt, acesulfame-k, sucralose, FD&C Red #40.

Whey protein isolate, amino acids (L-glutamine, taurine), flavours, thickeners (412, 401, 415), inulin, minerals (dairy calcium, magnesium oxide, ferric pyrophosphate, zinc sulphate, manganese sulphate, copper sulphate, potassium iodide, sodium molybdate, chromium chloride, sodium selenite), vitamins (A, thiamin, riboflavin, B6, B12, C, D, E, K, folate, niacin, pantothenic acid, biotin), free flow agent (551), sweetener (955), lecithin (322), maize starch.

Micro peptides from extreme whey protein hydrolysate, medium chain triglycerides, maltodextrin, natural and artificial flavours, micronized psyllium fiber, coffee concentrate, l-glutamine, fructose, sucrose, lecithin, salt, sucralose

Container Size: 2.2kg

Container Size: 1kg

Container Size: 900g

Cost: $79.95

Cost: $64.95

Cost: $69.95

Equivalent cost for 1kg Protein: $47.82

Equivalent cost for 1kg Protein: $75.17

Equivalent cost for 1kg Protein: $136.11
*Source "BNRG Proto Whey"
Product A – Nutrition, Ingredient & Product Description Analysis
Referring to product A above, we can see that the protein powder is really simple in terms of its ingredients. WPC is the first ingredient; then you just have some flavours, sweeteners and colouring (FD&C Red #40), along with salt and lecithin; which are predominantly for flavouring and mixability respectively. Ingredients like sweeteners, salt and colouring provide very little caloric value so it's really just the flavouring and soy lecithin that are going to provide some nutritional value in addition to the principal active ingredient, WPC. Flavours and soy lecithin are common in whey protein powder and predominantly consist of sugar and fat respectively – making them practically devoid of protein content.
Protein Percentage: Product A
With this being the case, we can essentially say that almost 100% of the protein in this product comes directly from the WPC. Therefore, using the nutritional panel, we can say that the WPC in this product is made up of 76% protein. This is not bad – but by the same token, not great as there are many whey protein powders that provide upward of 90% protein.
At the time of writing, this product was selling at a cost of $79.95 for a 2.2kg packet, which equates to $36.34 per kg serve or $36.34 for 760g of protein. Therefore, the price for one kg of protein for product A works out to be $47.82
The featured description for product A is shown below:
"…contains only P* brand whey protein concentrate – the purest, healthiest, best tasting, most soluble and most undenatured U.S. manufactured whey protein concentrate available."
Product B – Nutrition, Ingredient & Product Description Analysis
Now let's contrast that with product B which represents a WPI. Having a quick read of the ingredient list, we can see straight away that this whey protein powder is not as simple as product A. It still has whey protein as the main ingredient, but it also has added amino acids, thickeners, fibre and vitamins/mineral mix in addition to the normal sweeteners and lecithin. By just comparing the ingredient list, of the above two products, you might be inclined to think that product A has a higher protein content. But after referring to the nutritional panel, we soon see this is not the case.
As is the case with product A; the added ingredients in product B (i.e. thickeners, fibre and vitamins/minerals, sweeteners, lecithin) essentially contain nill or close to nill protein. So just like product A, we can reasonably assume that almost all of the protein in the product comes from whey protein isolate and the added amino acids, l-glutamine and taurine.
Protein Percentage: Product B
At the time of writing, product B was priced at $64.95 for a 1kg box, which equates to $64.95 for 864g of protein or $75.17 for 1kg of protein. This is close to double the cost of product A. So why the big difference? One can only assume the added amino acids and vitamin/minerals in addition to the higher quality protein source (i.e. isolate vs concentrate) are the principal reasons for the price difference.
The featured description for product B is shown below:
" …WPI is produced using cross flow micro-filtration & ultra-filtration, ensuring a highlevel of instantised undenatured protein of exceptional nutritional quality…"
Product C – Nutrition, Ingredient & Product Description Analysis
Product C is similar to product A in terms of its simplicity. Like product A, whey protein, namely, hydrolysed whey protein, is the principle ingredient. Added to that are some flavours, sweeteners and agents to help with mixability. The other ingredients: medium chain triglycerides and maltodextrin are predominantly there for flavouring; because as noted above, whey protein hydrolysates with a high degree of hydrolysis are very bitter. However, the added ingredients to offset the bitter flavour mean that the percentage protein per serve is relatively low compared to product A and B, albeit the quality of the protein is very high.
Protein Percentage: Product C
Like products A and B, the additional ingredients contain negligible amounts of protein, making it easy to assume that essentially all of the protein in the product comes from the whey protein hydrolysate. At a cost of $69.95 for a 900g tub, one would be paying $77.72 for a hypothetical 1kg tub. At only 57.1% protein content, this equates to $136.11 for 1kg of protein when buying product C.
The featured description for product C is shown below:
"…contains over 55% di and tripeptides, and an average molecular weight aroung 1,000 daltons, which allows for more rapid and complete absorption."
Whey Protein Type and Price Comparison
The above exercise provides a good example of how the price of different types of whey protein can vary significantly. Therefore, it's important that you have some idea of what you're after when purchasing a whey protein. If your purchase is largely dictated by value, then by shopping carefully, you can pick up a whey protein concentrate that has a reasonably high protein concentration and protein quality for a great price. Conversely, if quality is your primary concern, whey protein hydrolysates are the best, but keep in mind you will pay a lot more per gram of protein for a good quality whey protein hydrolysate. Naturally, whey protein isolates are the middle ground and therefore the most popular. By shopping around you can get a good whey protein isolate, with great quality undenatured protein, at a high concentration for between $50 and $70 at tub. Just be aware that extra items like vitamins/minerals, aminos, creatine, carbs etc dilute the protein so you get less protein for your dollar.
Whey Protein Type and Application
The next question is: "what is your specific intended use for your whey protein supplement". If it is simply to increase the quality protein content in your diet for increased immunity, general health and maintenance of muscle mass, then a whey protein concentrate is a great value for money option. Conversely if you intend to use a whey protein supplement to augment your weight training, then whey protein isolates and hydrolysates are the best.
Many whey protein powders contain blends of all the major whey proteins, namely, whey protein concentrate, whey protein isolate and whey protein hydrolysate. Such proteins are best suited for boosting quality protein intake, with some popular examples including Optimum Nutrition's 100% Whey Gold Standard and Dymatize Nutrition Elite Whey. When choosing a blended whey protein powder, just remember that ingredients are listed in order of decreasing quantity and keep in mind that the price of whey protein decreases in the order: hydrolysate, isolate and concentrate. This should help you decipher your best value for money blended whey protein powder.
If price is secondary to your training goals, then steer clear of blends containing whey protein concentrate, unless the whey protein concentrate is one of the newer generation types that contains di, tri and oligo peptides. Such whey protein concentrates are typically listed as "cross flow microfiltered and/or ultrafiltered whey protein concentrate".
Products such as Elemental Nutrition's Xtreme WPI is an example of a pure whey protein isolate powder that is best suited to have post-training. Alternatively, products such as Dymatize ISO 100 represent a premium post-workout whey protein containing only whey protein hydrolysate. These whey proteins provide you with the most potent anabolic stimulus to augment your weight training.
Whey Protein Manufacturers and Suppliers
The last factor worth highlighting when choosing the best whey protein is the brand and where the protein is sourced from. Fortunately, Australia is well placed geographically to source whey protein at a competitive price, with some of the best quality whey protein being produced domestically and on neighbouring shores in New Zealand. Accordingly some of the longest established and most trusted names in sports nutrition are based in Australia, with Musashi and Max's being noteworthy. These companies offer a quality range of whey proteins at reasonable prices. Some other international companies worth mentioning include Optimum Nutrition, who are owned by Glanbia Nutritionals, one of the largest whey protein manufacturers in Europe. Their famous product, 100% Whey Gold Standard ranks as one of the best quality and most popular whey protein supplements on the market. Gaspari Nutrition is a notable US-based company that has a reputation for innovation, quality and great tasting products. As a general rule, companies that feature a lot of information on their labels about where they source their whey protein and how it's processed and manufactured -source their whey protein from reputable manufacturers/suppliers.
Summary
So as you embark on your new fitness regime and enter into the 'world of whey protein', take time to read all the nutrition panels and ingredients carefully, especially if you're on a budget. Try to determine the main reason you want a whey protein, i.e. boost your quality protein intake, meal replacement, fat loss or improving muscle gains from your weight training. Our website contains an extensive range of both whey protein concentrates and whey protein isolates to choose from, with full product descriptions, nutritional information, cost per gram of powder and cost per serve of protein. There is a considerable range in prices, so by taking the time to review all information carefully, you can potentially save yourself a lot of money and the best news is that this doesn't always have to mean a significant compromise in quality. Happy training!