https://www.mrsupplement.com.au/zombie-labs-creatine?variation=16296
Zombie Labs Creatine (405g / 135 Serves Unflavoured)
Elevate your workouts with Zombie Labs Creatine, the ultimate pure pharmaceutical-grade formula. Dive into 3g of high-qality creatine per serving, designed for unparalleled muscle power. No fillers, no added sugars — just pure, potent energy. Achieve unmatched strength & endurance, & outperform.
Zombie Labs
Supplements > Creatine > Creatine Monohydrate
https://cdn.mrsupplement.com.au/resources/imgs/products/zombie-labs-creatine.1693801053582.png
http://schema.org/NewCondition
http://schema.org/InStock
AUD
https://www.mrsupplement.com.au/zombie-labs-creatine?variation=16296
44.95
AUD

Creatine
100% Pure Creatine Monohydrate
Supports Power & Strength
Aids Workout Recovery
Pharma Grade & Free from Impurities
135 Serves from 405g
In Stock

(0)
Write a review
Product
Q&A's
Reviews
Add To Cart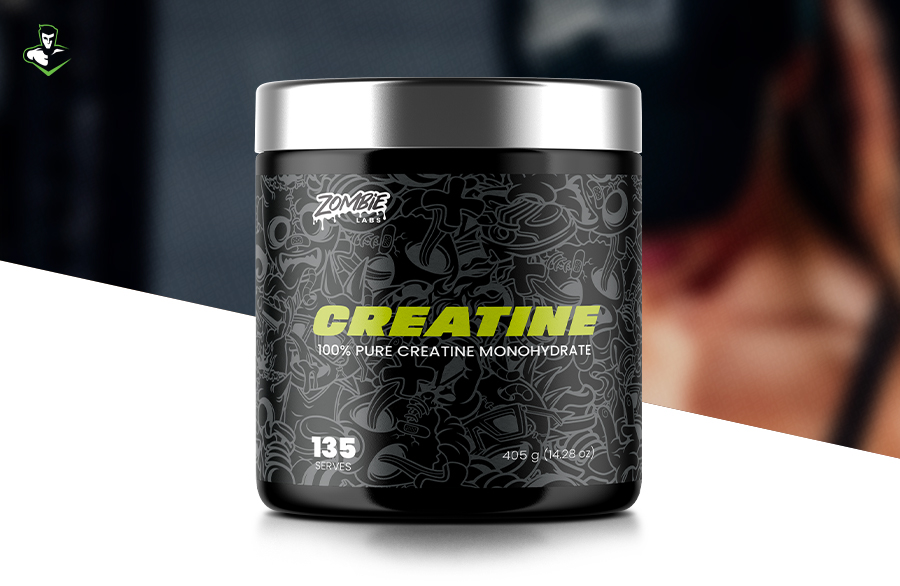 Fuel your workouts with Zombie Labs Creatine, designed for those who never settle and aim for the extraordinary. Packed into each serving is 3g of 100% pure pharmaceutical-grade Creatine Monohydrate, ensuring your muscles receive premium quality supplementation.
With no additional fillers, sugars, or fats, you're getting a potent dose of pure energy, helping you push beyond limits and rise from every challenge, stronger than before. Stay relentless in your pursuit of greatness with Zombie Labs Creatine.
Q&A's
Ask a question about
Zombie Labs Creatine
What makes Zombie Labs Creatine different from other creatine products?




Zombie Labs creatine is 100% pure pharmaceutical-grade, ensuring the utmost purity & quality for optimal results.

Is there any added sugar or fillers in this product?




No. Zombie Labs Creatine contains no sugars, fillers, or any unnecessary additives. It's pure power in every scoop.

Can I mix Zombie Labs Creatine with other supplements?




Yes. Its pure formulation allows for easy mixing with other supplements, such as protein powders or BCAAs.

When is the optimal time to take this creatine for the best results?




We recommend consuming it post-workout to aid muscle recovery. However, it can be taken pre-workout for an added performance edge.
Reviews


Based on reviews collected by
&
Write a review

Contact Us