https://www.mrsupplement.com.au/switch-nutrition-inositol?variation=16299
Switch Inositol (150g / 150 Serves Unflavoured)
Switch Nutrition
Supplements > Health > Superfoods & Greens
https://cdn.mrsupplement.com.au/resources/imgs/products/switch-nutrition-inositol.1693867423555.png
http://schema.org/NewCondition
http://schema.org/InStock
AUD
https://www.mrsupplement.com.au/switch-nutrition-inositol?variation=16299
39.95
AUD

Inositol
40:1 Myo D-Chiro Inosital
Nurtures Serotonin Production
Balancing Blood Sugar Levels
Helps Healthy Insulin Responses
Pathway to Holistic Well-Being
In Stock

(0)
Write a review
Product
Q&A's
Reviews
Add To Cart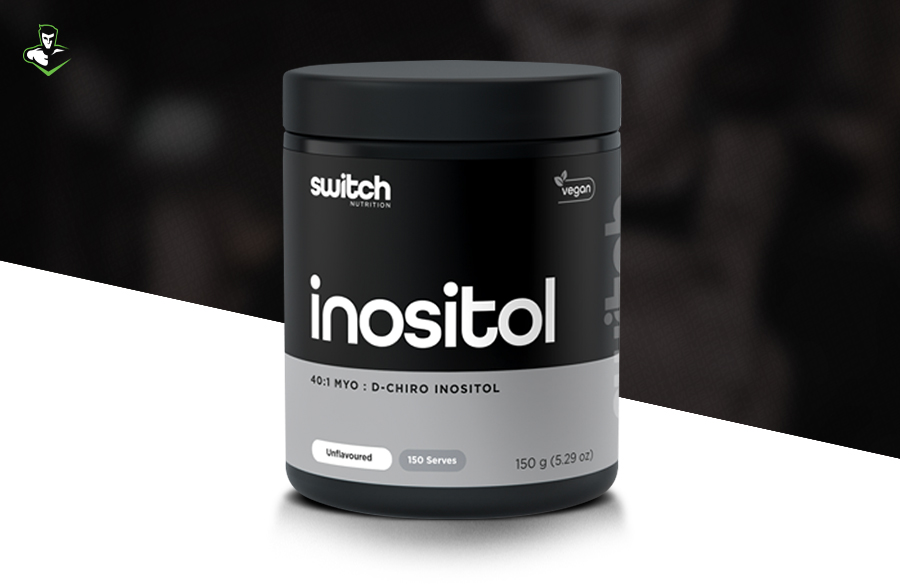 Nature has a way of offering us essential compounds, and Inositol is no exception. This natural carbohydrate, present in a diverse range of foods, holds the key to several aspects of our well-being. From enhancing cognitive function to maintaining stable blood sugar levels, Inositol is a versatile ally in the pursuit of optimal health.
A Precise Formulation: Myo-Inositol to D-Chiro Inositol (40:1)
Our Inositol is not just any formulation; it's a meticulously crafted blend, presenting a precise 40:1 ratio of Myo-Inositol to D-Chiro Inositol. This deliberate combination offers a synergistic approach to harnessing the benefits of both forms of Inositol.
Key Benefits
Nurturing Serotonin Production: Delve into the realm of neurotransmitters, and you'll find Inositol playing a role in supporting healthy serotonin production, a key player in mood regulation and emotional well-being.
Harmonizing Sleep and Mood: With its potential to promote healthy serotonin levels, Inositol becomes a cherished companion in fostering restful sleep and maintaining a balanced mood.
Balancing Blood Sugar Levels: For those seeking to maintain stable blood sugar levels, Inositol steps up, offering its support in achieving this delicate equilibrium.
Fostering a Healthy Insulin Response: Dive into the intricacies of insulin response, and you'll discover Inositol, contributing to the maintenance of a healthy and efficient insulin response.
How Inositol May Help
Switch Nutrition's Inositol is more than a supplement; it's a pathway to holistic well-being. From its targeted support for PCOS to its role in serotonin production, mood balance, blood sugar regulation, and insulin response, it's a comprehensive addition to your health regimen. Embrace the potential of Inositol and experience a transformative journey towards optimal health.
Q&A's
Ask a question about
Switch Inositol
What is the role of Switch Inositol in cognitive function?




Switch Inositol, a natural carbohydrate, contributes to normal cognitive function. It plays a crucial role in brain health and mental acuity.

How does Switch Inositol support blood sugar balance?




Switch Inositol aids in maintaining normal blood sugar balance in healthy individuals. It can be a valuable supplement for those seeking to stabilize their glucose levels.

Is Switch Inositol suitable for vegetarians and vegans?




Yes, Switch Inositol is a natural carbohydrate found in a variety of foods and is suitable for both vegetarians and vegans.
Reviews


Based on reviews collected by
&
Write a review

Contact Us