https://www.mrsupplement.com.au/pure-supps-pure-collagen?variation=15634
Pure Supps Pure Collagen (910g / 48 Serves Choc Honeycomb)
Pure Supps
Supplements > Health > Collagen
https://cdn.mrsupplement.com.au/resources/imgs/products/pure-supps-pure-collagen.1663121773350.png
http://schema.org/NewCondition
http://schema.org/InStock
AUD
https://www.mrsupplement.com.au/pure-supps-pure-collagen?variation=15634
59.95
AUD
https://www.mrsupplement.com.au/pure-supps-pure-collagen?variation=15633
Pure Supps Pure Collagen (910g / 48 Serves Extreme Milk Choc)
Pure Supps
Supplements > Health > Collagen
https://cdn.mrsupplement.com.au/resources/imgs/products/pure-supps-pure-collagen.1663121773350.png
http://schema.org/NewCondition
http://schema.org/InStock
AUD
https://www.mrsupplement.com.au/pure-supps-pure-collagen?variation=15633
59.95
AUD
https://www.mrsupplement.com.au/pure-supps-pure-collagen?variation=15635
Pure Supps Pure Collagen (910g / 48 Serves Vanilla Ice Cream)
Pure Supps
Supplements > Health > Collagen
https://cdn.mrsupplement.com.au/resources/imgs/products/pure-supps-pure-collagen.1663121773350.png
http://schema.org/NewCondition
http://schema.org/InStock
AUD
https://www.mrsupplement.com.au/pure-supps-pure-collagen?variation=15635
59.95
AUD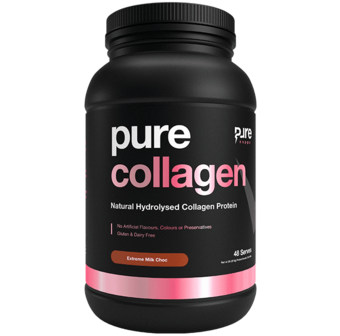 Pure Collagen
Natural Hydrolysed Collagen Protein Powder
Pure Collagen Peptides
No Artificial Colours, Flavours or Preservatives
May Support Healthy Joints & Skin Elasticity
A Very High 84% Protein Content
In Stock

(0)
Write a review
Product
Q&A's
Reviews
Add To Cart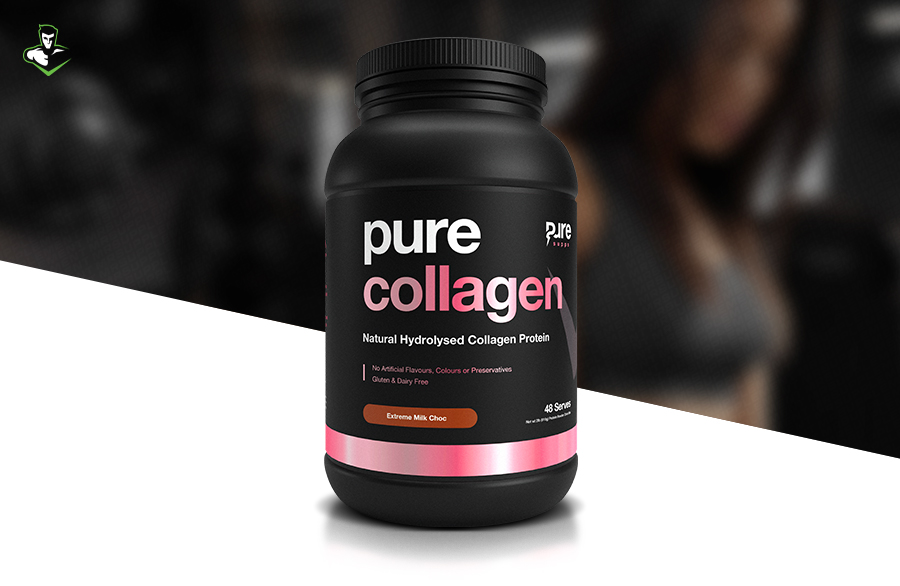 Pure Supps Pure Collagen is a 100% natural hydrolyzed collagen protein. Collagen is the most abundant protein in the body. It is used to make connective tissue which is a major component of bone, skin, muscles, tendons etc.
Pure Supps Pure Collagen utilizes bovine collagen - which is a type of collagen derived from cows. For many, this is a great dairy-free option for those who still want to reap the benefits of a high-protein animal-based protein.
Studies have also shown that some people who have used collagen for 8 weeks and above have seen improvement in skin elasticity as well as aiding with relieving joint, back and knee pain over time.
Q&A's
Ask a question about
Pure Supps Pure Collagen
Reviews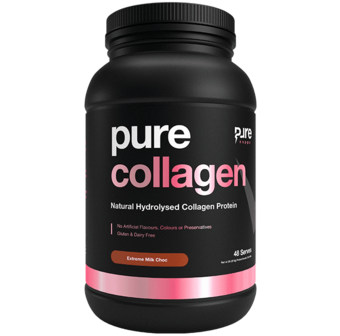 Based on reviews collected by
&
Write a review

Contact Us