https://www.mrsupplement.com.au/prana-on-pure-boost?variation=13770
Prana On Pure Boost (300g / 46 Serves Green Apple)
Prana ON
Supplements > Pre Workout > Pre Workout
https://cdn.mrsupplement.com.au/resources/imgs/products/prana-on-pure-boost.1619390619983.png
http://schema.org/NewCondition
http://schema.org/InStock
AUD
https://www.mrsupplement.com.au/prana-on-pure-boost?variation=13770
59.95
AUD
https://www.mrsupplement.com.au/prana-on-pure-boost?variation=12946
Prana On Pure Boost (300g / 46 Serves Lemonade Icy Pole)
Prana ON
Supplements > Pre Workout > Pre Workout
https://cdn.mrsupplement.com.au/resources/imgs/products/prana-on-pure-boost.1619390619983.png
http://schema.org/NewCondition
http://schema.org/InStock
AUD
https://www.mrsupplement.com.au/prana-on-pure-boost?variation=12946
59.95
AUD

Pure Boost
Ultimate Pre Workout Energiser, Natural Ingredients & Sweeteners
15+ Natural Nutrient Rich Herbs
Thermogenic Fat Loss Boost
Maximise Peak Performance
Elevate Focus, Strength & Endurance
In Stock

(0)
Write a review
Product
Q&A's
Reviews
Add To Cart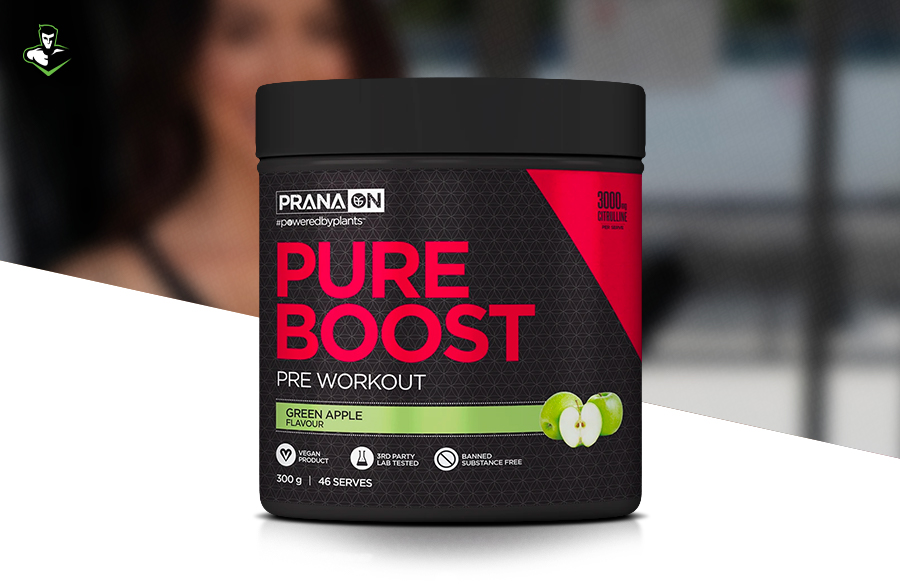 Designed to enhance your performance, increase focus, and improve strength and endurance, Prana On Pure Boost is the ultimate pre-workout energiser that will ensure your body is loaded with everything it requires to smash out an epic workout, while allowing you to train harder and for longer. When it comes to health and fitness, your dietary requirements and preferences shouldn't impact your ability to achieve your goals. Containing a strong base of Beta-Alanine, Creatine Monohydrate and pure botanicals to enhance focus, strength, endurance, performance, cellular and vascular response, as well as a thermogenic boost, Prana may be just what you need to ramp up your ability to take your workouts to the next level.
Pure Boost pulls no punches. It is exactly what it says it is – a pre-workout formulation here to shake up your routine. A strong matrix of nutrients to optimise cellular and vascular response.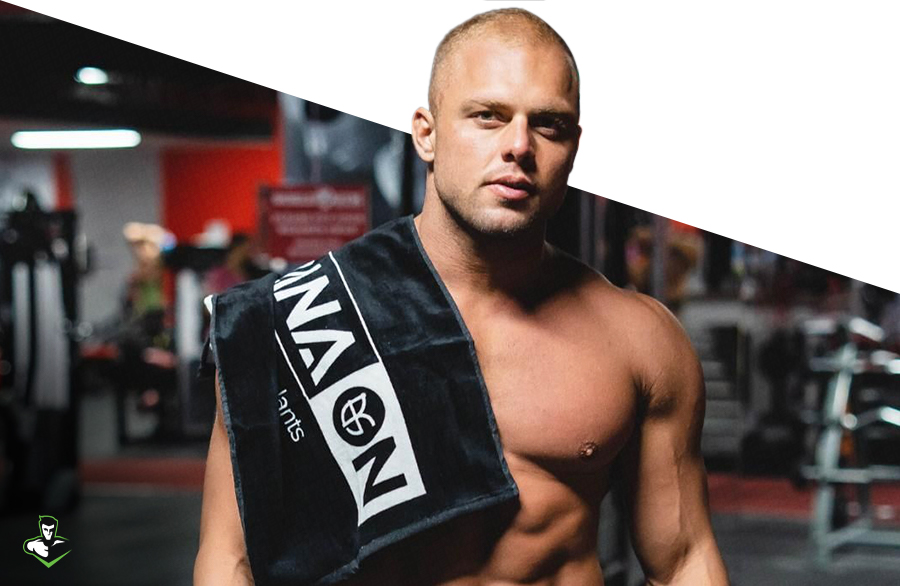 Features
All Natural Formula
Supports Neural Focus
Extra Long Lasting Energy
Boost Thermogenesis
Q&A's
Ask a question about
Prana On Pure Boost
Will Prana Boost give me that tingly feeling?




Yes, because the ingredient beta alanine is present, users my feel a 'tingly' feeling throughout their workout.

Does Prana ON PUre Boost contain any possible banned substances?




No, Prana ON Pure Boost is actually lab tested and is confirmed to contain no banned substances.

How long should I take Prana Pure boost before my workout?




The most effective time to take pre workouts such as Prana Boost is 20 minutes prior to exercise.

What are the main components of Prana ON Pure boost?




The main components present in Prana Pure Boost are L-citrulline, Beta Alanine and Green coffee bean extract for the energy boost.
Reviews


Based on reviews collected by
&
Write a review

Contact Us