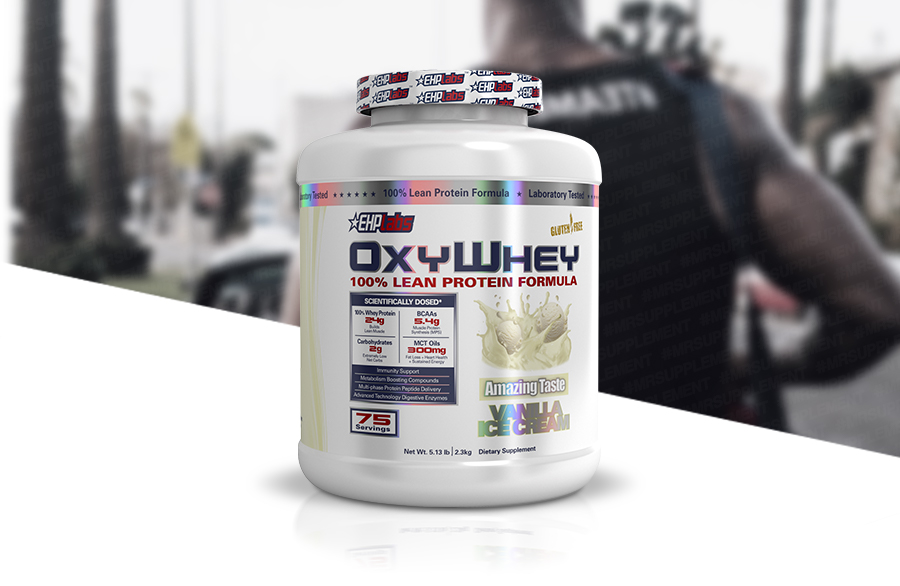 EHPLabs OxyWhey - As the company behind the hugely popular fat burner, OxyShred, EHPLabs know a thing or two about stripping fat. EHPLabs have expanded their range to include fat burning protein, OxyWhey. The combination of lean blended whey and scientifically dosed fat burning ingredients will help you get the physique you've always wanted, melting away the extra weight while maximising lean muscle mass. On top of this, OxyWhey is well rounded and boasts digestive enzymes and ingredients to support the immune system. People who were blown away by OxyShred - prepare to be blown away again.
OxyWhey Lean Whey Protein is a delicious 100% lean grass-fed whey protein powder by EHPlabs comprising of the best quality sources of protein. With 24 grams of lean whey protein per serving, virtually no carbs, sugars, cholesterol or lactose, OxyWhey will help you achieve a healthy daily protein intake while promoting weight loss, lean muscle growth and recovery.
OxyWhey contains potent metabolism boosting ingredients to stimulate metabolic activity and fat breakdown. It's also boosted with immunity supporting ingredients, mood enhancers and digestive enzymes to maximize protein digestion and absorption, as well as reducing stomach discomfort. OxyWhey whey protein mixes exceptionally well with just water, making it a delicious and guilt-free addition to breakfast, a nutritious snack between meals or an extra dose of lean protein throughout the day.
OxyWhey is primarily made up of Whey Protein Isolate, for optimal protein per serving. The addition of Whey Protein Concentrate and Micellar Casein helps to maximize the rate of protein absorption required to support immediate protein and amino acid requirements for muscle recovery and also ensure that there are enough free form amino acids in the body for lean muscle growth and repair.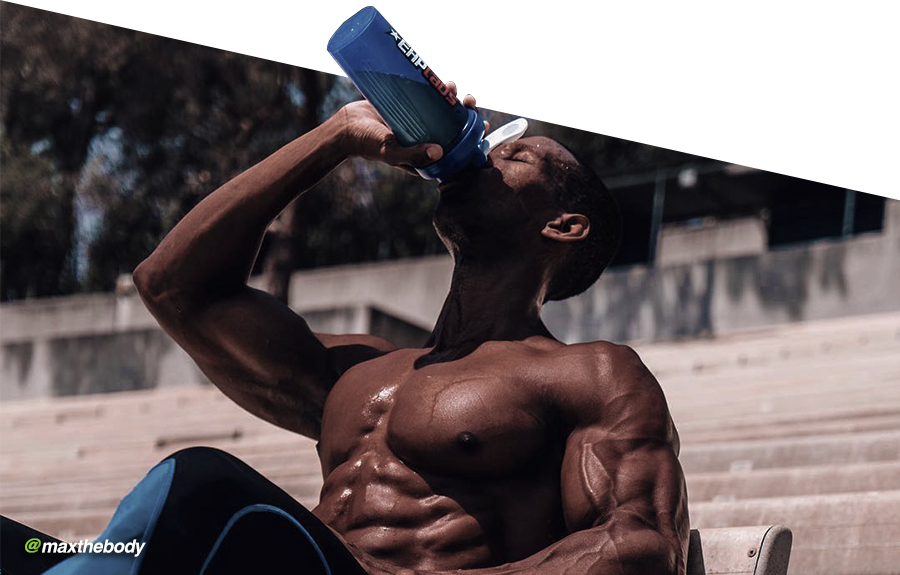 Key Benefits
Immunity Support
Almost Zero Fat & Carbohydrates
Metabolism & Mood Enhancers
Endurance & Stamina
Lean Muscle Growth & Repair
Available in a Range of Delicious Flavours
Gluten Free


Lean protein is an important part of an effective muscle building program. It is also easier to absorb into the body than regular protein and helps to build muscle and improve muscle recovery especially after exercise. OxyWhey makes the perfect protein supplement to build lean muscle with virtually free of carbohydrates, sugar, cholesterol and lactose.