https://www.mrsupplement.com.au/onest-marine-collagen?variation=14785
Onest Marine Collagen (83g / 30 Serves Unflavoured)
Onest
Supplements > Health > Collagen
https://cdn.mrsupplement.com.au/resources/imgs/products/onest-marine-collagen.1624921334906.png
http://schema.org/NewCondition
http://schema.org/InStock
AUD
https://www.mrsupplement.com.au/onest-marine-collagen?variation=14785
49.95
AUD

Marine Collagen
Marine Collagen
The Most Bio-Available Type of Collagen
Improve Health of Nails, Joints & Skin
Improves Digestion
Improves Quality of Sleep
In Stock

(0)
Write a review
Product
Q&A's
Reviews
Add To Cart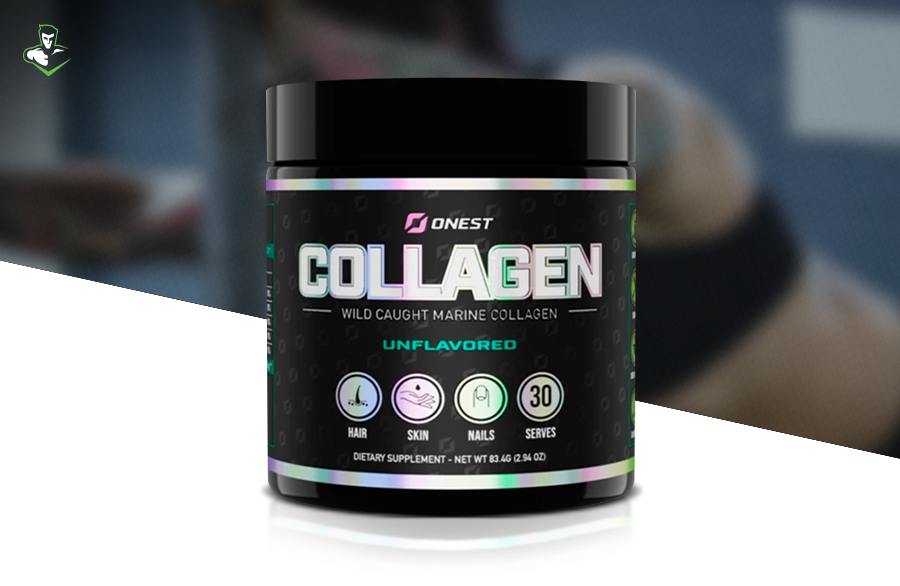 Onest Collagen Results & Benefits
As we age, our bodies lose the ability to produce the Collagen needed to have vibrant, plump, smooth, wrinkle-free skin.
In fact, on average studies show that Collagen decreases by 10-13% every decade after the age of 20.
This startling statistic is why as we age our skin wrinkles, our joints become stiffer, our hair becomes brittle, and we don't feel anywhere near as youthful.
Thankfully, advances in research have found supplementing with quality Collagen can help replace some of this lost Collagen, thus helping reverse the negative effects a lack of Collagen can have on our appearance and health.
Marine Collagen has been found to be the most effective and bioavailable source of Collagen, meaning that your body can absorb and use the product instead of it passing through your body without being absorbed.
This is why we've sourced the highest quality Marine Collagen on the market to ensure you can take full advantage of the fantastic benefits supplementing with Collagen has.
Q&A's
Ask a question about
Onest Marine Collagen
When is the best time to take Marine Collagen?




Marine collagen can be taken at anytime throughout the day.

Does Marine Collagen contain any possible allergens?




Marine Collagen by Onest does contain Fish which could be an allergen.

Is this product suitable for vegans?




Unfortunately this product does contain fish and therefore is not a vegan friendly product.

What is Marine Collagen used for?




Onest Marine Collagen is useful for the Improved Health of Nails, Joints & Skin.
Reviews


Based on reviews collected by
&
Write a review

Contact Us