https://www.mrsupplement.com.au/nutra-organics-collagen-body?variation=13132
Nutra Organics Collagen Body (225g / 12 Serves Unflavoured)
Nutra Organics
Supplements > Health > Collagen
https://cdn.mrsupplement.com.au/resources/imgs/products/nutra-organics-collagen-body.1675633789536.png
http://schema.org/NewCondition
http://schema.org/OutOfStock
AUD
https://www.mrsupplement.com.au/nutra-organics-collagen-body?variation=13132
29.95
AUD
https://www.mrsupplement.com.au/nutra-organics-collagen-body?variation=13133
Nutra Organics Collagen Body (450g / 25 Serves Unflavoured)
Nutra Organics
Supplements > Health > Collagen
https://cdn.mrsupplement.com.au/resources/imgs/products/nutra-organics-collagen-body.1675633789536.png
http://schema.org/NewCondition
http://schema.org/OutOfStock
AUD
https://www.mrsupplement.com.au/nutra-organics-collagen-body?variation=13133
44.95
AUD

Collagen Body
Natural Collagen Powder with Fortibone®
Organic & Grass-Fed
Packed with Bovine Collagen
Supports Bones, Joints, Muscle & Cartilage
Improve Gut Health

(1)
Write a review
Product
Q&A's
Reviews
Add To Cart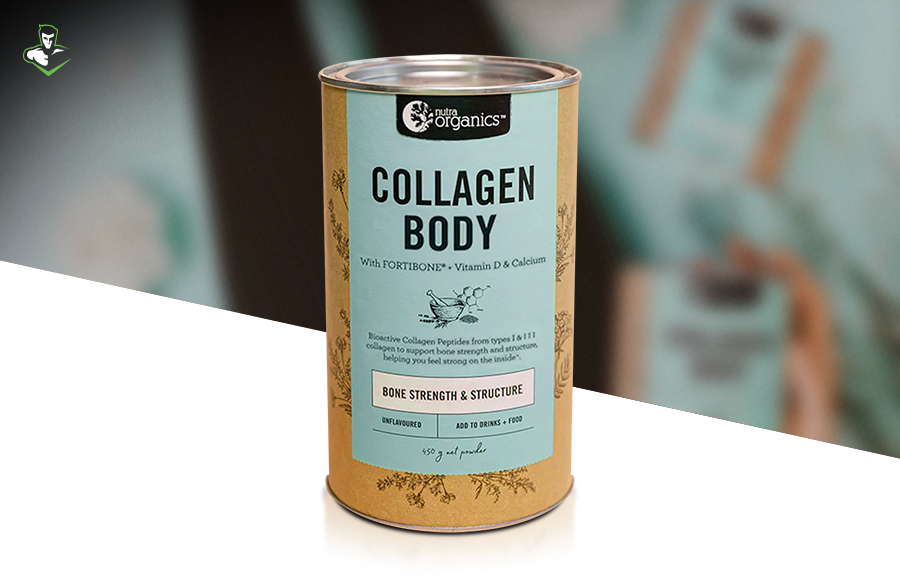 Collagen Body is a natural and unique opportunity to create wellness from the inside out with FORTIBONE® Bioactive Collagen Peptides.
Collagen is often left out of the modern diet because it is not present in lean cuts of meat, but rather bones, joints, and various other connective tissue. This type of collagen is classed as type I and type III collagen. The "non-desirable" parts of an animal (where collagen is predominantly present) were traditionally consumed on a regular basis by our ancestors, particularly to make meals go further in winter and to provide nutrition that is otherwise unavailable in lean meats.
Collagen Body contains only the good stuff - pure type I and type III collagen protein that fully dissolves in hot or cold liquid whilst maintaining its benefits. Flavourless and odourless, Collagen Body can easily be mixed into sweet things like smoothies, chia puddings, rolled into bliss balls or even baked into banana bread. Added to savoury foods like bone broth, soups and sauces. You can even add it to hot drinks like tea and coffee.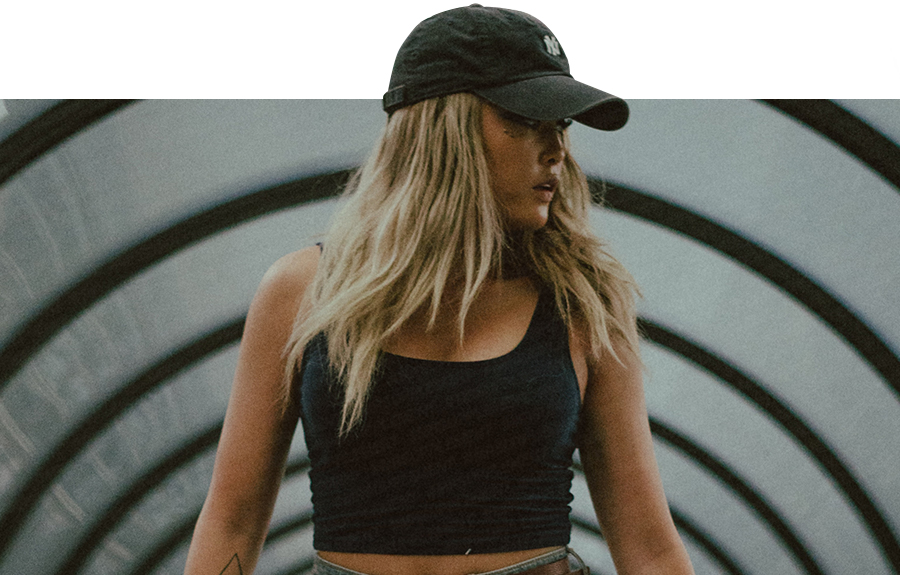 The nitty gritty on FORTIBONE®...
What differentiates types of collagen is the way they are enzymatically hydrolysed. There are specific enzymes that break down each collagen peptide chain into different final molecular weight profiles. This results in differing remaining peptide chains within the collagen powder. The individual amino acids remain the same, but it is the length of the connected amino acid chains (peptides) and the different terminal ends of the chains that are specific to each collagen peptide product and determine its function. ~when consumed in conjunction with a healthy, varied diet.
Why Bovine Collagen?
Bovine hide is a by-product of an industry that is already well established, so it reduces waste, and therefore up-cycles the parts of the animal that would otherwise be disposed of.
Traceability of bovine sourced collagen is much clearer than marine collagen (so it's easy to ensure that the collagen comes from healthy, well cared for cows. "Marine" collagen is rarely even "marine" as it mostly comes from fish farms rather than the ocean, and our oceans are majorly over fished already as it is).
The amount of collagen that you get from one cow is massive compared to one fish. Making it much more cost effective and affordable.
There are a lot of misconceptions about the size of collagen peptides from bovine source vs marine source. One is not "bigger" or "smaller" than the other. The size of collagen peptides relies on the hydrolysis process. This is the process where collagen fibres are broken down into small peptide chains. The collagen that we use has been specifically hydrolysed to be the correct size and shape for optimal absorption and utilisation by the body, specific for its function.
Q&A's
Ask a question about
Nutra Organics Collagen Body
Reviews

Excellent

Based on reviews collected by
&
Write a review

Nutra Organics Collagen Body
Nutra Organics Collagen Body
Nutra Organics Collagen Body
225g / 12 Serves Unflavoured
Awesome!!!
Collected via Trustpilot
Next Page
Contact Us