https://www.mrsupplement.com.au/inspired-dvst8-Global?variation=14798
Inspired DVST8 Global (330g / 30 Serves Blue Razz)
Inspired Nutraceuticals
Supplements > Pre Workout > Pre Workout
https://cdn.mrsupplement.com.au/resources/imgs/products/inspired-dvst8-one-and-only.1624925461452.png
http://schema.org/NewCondition
http://schema.org/InStock
AUD
https://www.mrsupplement.com.au/inspired-dvst8-Global?variation=14798
39.95
AUD
https://www.mrsupplement.com.au/inspired-dvst8-Global?variation=15375
Inspired DVST8 Global (330g / 30 Serves Fairy Floss)
Inspired Nutraceuticals
Supplements > Pre Workout > Pre Workout
https://cdn.mrsupplement.com.au/resources/imgs/products/inspired-dvst8-one-and-only.1624925461452.png
http://schema.org/NewCondition
http://schema.org/InStock
AUD
https://www.mrsupplement.com.au/inspired-dvst8-Global?variation=15375
39.95
AUD
https://www.mrsupplement.com.au/inspired-dvst8-Global?variation=15421
Inspired DVST8 Global (330g / 30 Serves Grape Soda)
Inspired Nutraceuticals
Supplements > Pre Workout > Pre Workout
https://cdn.mrsupplement.com.au/resources/imgs/products/inspired-dvst8-one-and-only.1624925461452.png
http://schema.org/NewCondition
http://schema.org/OutOfStock
AUD
https://www.mrsupplement.com.au/inspired-dvst8-Global?variation=15421
39.95
AUD
https://www.mrsupplement.com.au/inspired-dvst8-Global?variation=14796
Inspired DVST8 Global (330g / 30 Serves Peach Mango)
Inspired Nutraceuticals
Supplements > Pre Workout > Pre Workout
https://cdn.mrsupplement.com.au/resources/imgs/products/inspired-dvst8-one-and-only.1624925461452.png
http://schema.org/NewCondition
http://schema.org/InStock
AUD
https://www.mrsupplement.com.au/inspired-dvst8-Global?variation=14796
39.95
AUD
https://www.mrsupplement.com.au/inspired-dvst8-Global?variation=14797
Inspired DVST8 Global (330g / 30 Serves Strawberry Champagne)
Inspired Nutraceuticals
Supplements > Pre Workout > Pre Workout
https://cdn.mrsupplement.com.au/resources/imgs/products/inspired-dvst8-one-and-only.1624925461452.png
http://schema.org/NewCondition
http://schema.org/InStock
AUD
https://www.mrsupplement.com.au/inspired-dvst8-Global?variation=14797
39.95
AUD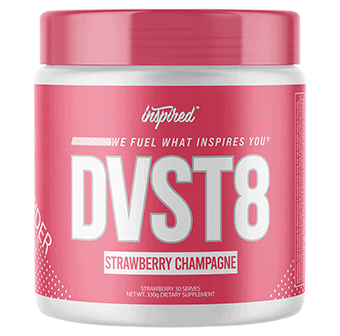 DVST8 Global
The DVST8 Pre-Workout for Everyone, DVST8 World Wide, The One & Only
250mg of Caffeine Anhydrous For Instant Energy
30mg of Teacrine® for Sustained Energy
Vitamins B3 and B12 to Support Mental Clarity
500mg of Creatine HCL for Strength & Power
In Stock

(1)
Write a review
Product
Q&A's
Reviews
Add To Cart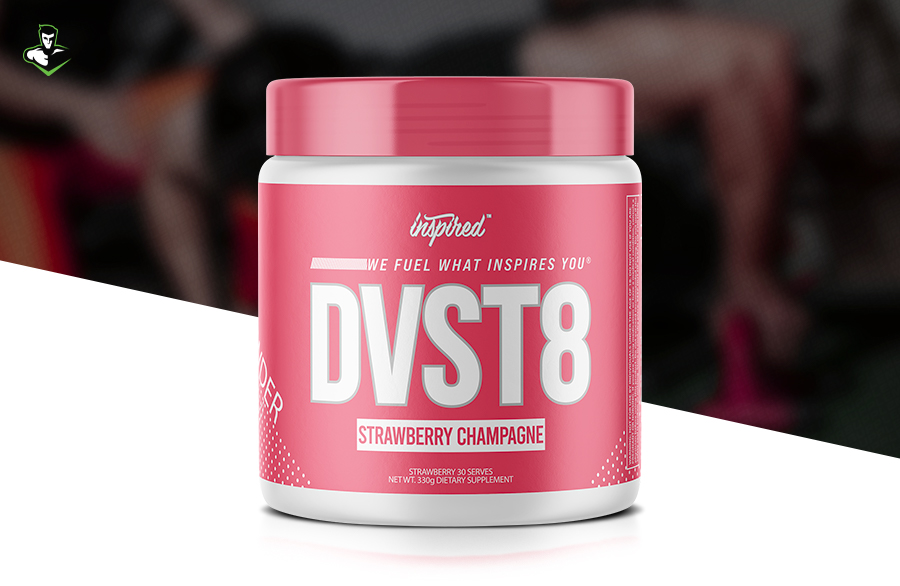 Inspired DVST8 Global is their every-one, any-day pre-workout that's available world-wide & globally compliant. This means clean, safe ingredients that won't be getting taken off the market any time soon. With caffeine, B vitamins and many other ingredients you have come to expect from a pre. This is a great alternative for those not wanting an over-the-top super potent stimulant pre-workouts that are flooding the market in Australia.
DVST8 Global Benefits
Users can expect an increase in energy, focus, feelings of well being, strength, pump and a reduction of muscle fatigue both during and after sets. Designed to power you through your workout morning, day or evening. When taken as directed by healthy users no negative side effects would be expected excluding some alanine tingles due to the inclusion of this ingredient.
DVST8 Global Ingredients & Dosage
The recommended serving size of DVST8 Global is a single scoop. This equals 11g of powder divided into 11 different ingredients including Vitamins B3 & B6, 100mg of Vitamin C (Ascorbic Acid), 250mg of Caffeine Anhydrous, 30mg of Teacrine® (Theacrine), 500mg of Creatine HCL, 3200mg of Beta Alanine, 1000mg of L-Citrulline Malate, 200mg of L-Tyrosine, 50mg of Alpha GPC & 50mg of L-Theanine. First time users may take a reduced scoop to assess their individual tolerance to stimulants. Never exceed Inspired Nutraceuticals recommended label dosage instructions.
DVST8 Global Flavours
Mouth watering flavours of DVST8 Global include Blue Razz, Peach Mango & Strawberry Champagne. They are all light on the palate, as such are suitable for most if not all people's tastes. Best flavour in our opinion is Strawberry Champagne.
When to Take DVST8 Global
It's best taken 30-45 minutes before working out in line with the manufacturers directions. Some users may choose to time their consumption differently, however we recommend following the label instructions detailed by Inspired Nutraceuticals.
DVST8 Global Review
After taking this product we'd say this is an entry level pre-workout supplement which is mid-strength, suitable for most users including both men & women. The ingredient mix is comprehensive giving solid energy, pump, focus and strength benefits. Yet it it not over-powering and as such would not be categorised as high-stimulant. The tastes are great, the energy rush and come-down is smooth & as such would recommend DVST8 to anyone seeking a well priced effective pre-workout formula. For Mr Supplement Australian customer reviews be sure to click the Reviews tab on this page.
Q&A's
Ask a question about
Inspired DVST8 Global
Reviews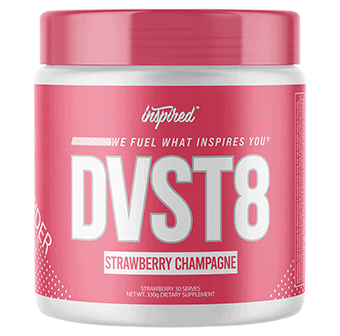 Excellent

Based on reviews collected by
&
Write a review

Inspired DVST8 Global
Inspired DVST8 Global
Inspired DVST8 Global
330g / 30 Serves Blue Razz
Solid little pre workout. Well priced and does the job. Nice flavour. Ideal for anyone wanting a pre workout supplement that doesn't blow the budget.
Collected via Trustpilot
Next Page
Contact Us