https://www.mrsupplement.com.au/elemental-am-pm-workout-stack
Elemental AM PM Workout Stack
Elemental Nutrition
Supplements > Pre Workout > Pre Workout Stim-Free
https://cdn.mrsupplement.com.au/resources/imgs/products/elemental-am-pm-workout-stack.1648166366312.png
http://schema.org/NewCondition
http://schema.org/OutOfStock
134
134
AUD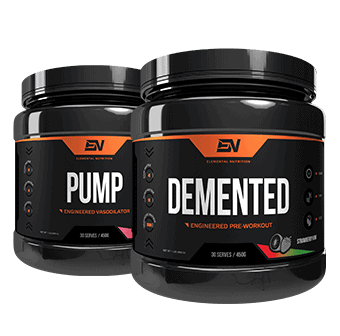 AM PM Workout Stack
AM/PM Pre-workout Stack
400mg of Caffeine in Demented
Demented in Morning - Pump at Night
Reduce Muscle Fatigue & Increase Recovery Rate
Bundle & Save

(0)
Write a review
Product
Stack Details
Q&A's
Reviews
Add To Cart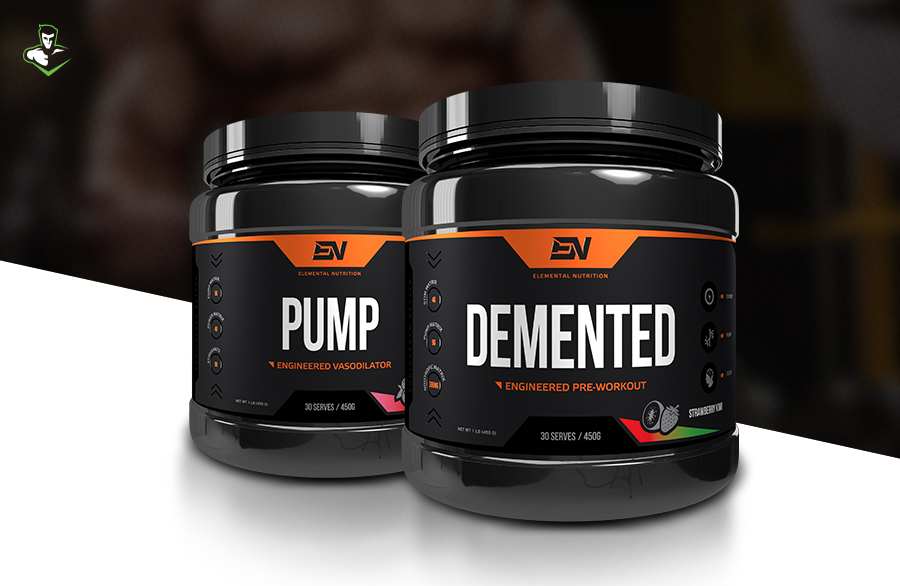 Although we know by now how much harder we train when we take pre-workout, and sometimes feel our session is missing something without it. It isn't always feasible to take caffeine. Some people opt to take stimulant-free pre-workout due to caffeine sensitivity, some don't like it and other's routines have it that they can only train at night. For evening warriors, high amounts (or any amounts) of caffeine can and most likely will greatly interfere with a good night's sleep. There are also those with not-so routine routines, where they sometimes train early, sometimes late.
For the latter, there is an answer. Having a high-stim pre-workout for the earlier sessions to get the absolute most out of them, and a stimulant-free pre-workout for the later sessions. Stimulant frees, although lacking stimulants, help to increase blood flow to the muscle and reduce muscle fatigue for more effective rest and sets.
Elemental not only make the highest of the high stim pre-workout in Demented, but a fully-fledged muscle fueling pre in their Pump. A stimulant-free product packed full of vaso-diolators, water-retaining ingredients for optimal muscle hydration and beta alanine to assist in buffering lactic acid build up.
Stack Details
Q&A's
Ask a question about
Elemental AM PM Workout Stack
Reviews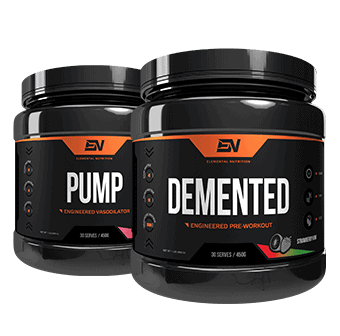 Based on reviews collected by
&
Write a review

Contact Us