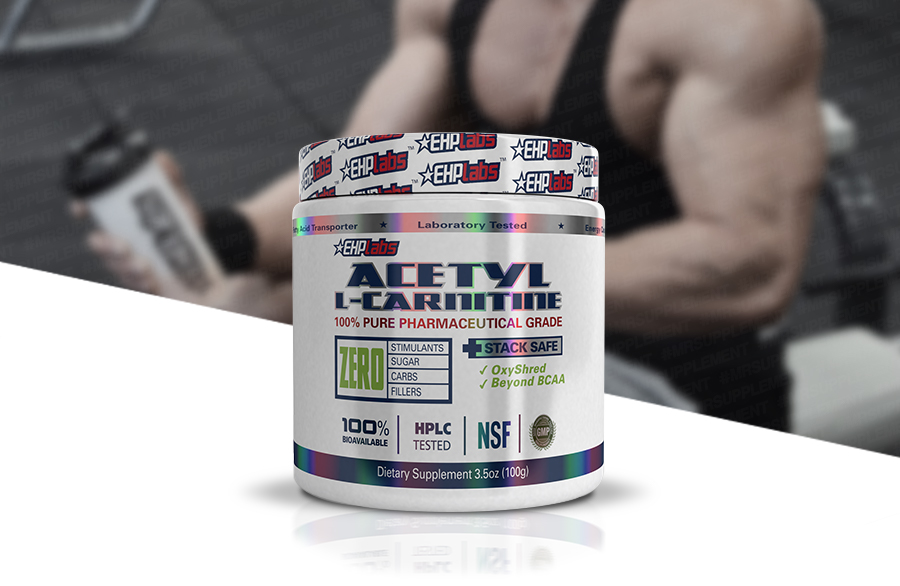 EHPLabs Acetyl L-Carnitine is HPLC tested and proven to be the highest quality pharmaceutical grade Acetyl L-Carnitine on the market. The fine crystalline powder and the potency of a concentrated serving size is testament to this. EHPLabs wants to ensure that the Acetyl L-Carnitine pharmaceutical quality is maintained, hence, this product has not been artificially flavored or colored. Acetyl L-Carnitine has a naturally occurring sour lemon taste and EHPlabs recommends that it should be taken as a "stack" product, and mixed into a serving of OxyShred or Beyond BCAA.
What is Acetyl-L-Carnitine
Acetyl-L-Carnitine is a modified amino acid that supports cellular energy production by assisting in the transport of fat into the mitochondria where it is oxidised and converted into ATP (chemical energy for the cell). Acetyl L-Carnitine is in a highly bioavailable form of L-Carnitine that may exhibit antioxidant function and help maintain healthy cellular energy metabolism to support brain function.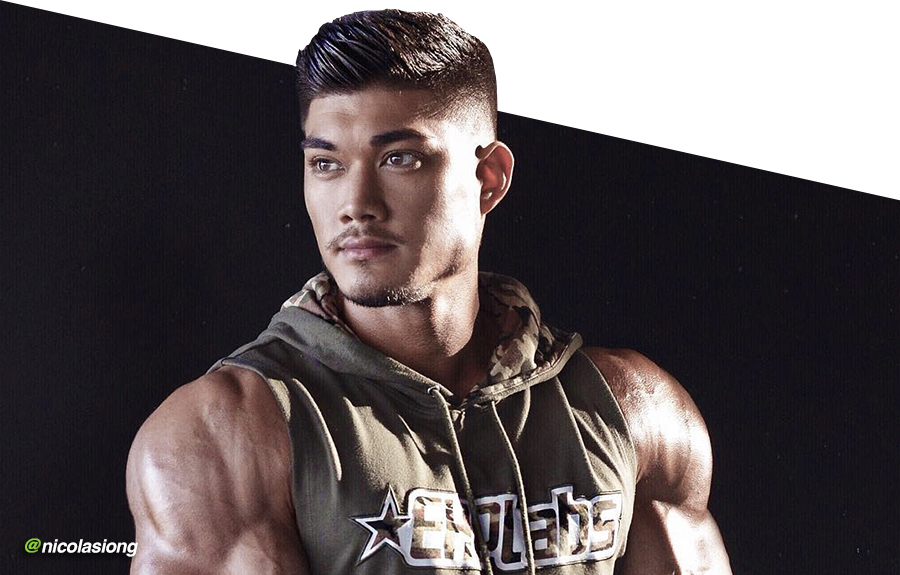 Key Benefits
Transports fatty acids into mitochondria for breakdown
Helps the body produce energy
Assists in muscle recovery
Promotes heart and blood flow
Promotes brain functionality
Product Highlights
Assists with fat burning and exercise recovery
100% pure pharmaceutiacal grade, lab tested acetyl L-carnitine
Contains zero stimulants, sugar, carbs, fat, or fillers
Can be stacked other EHPLabs products including Buzz, OxyShred, and Beyond BCA

EHP Labs Acetyl L-Carnitine
Serving Size
Servings Per Container
Nutritional Info
Per Serve
100% Pharmaceutical Grade Acetyl L-Carnitine
EHP Labs Acetyl L-Carnitine Directions
Take 1 to 2 scoops with 295mL of water or fruit juice. Do not exceed 5 scoops in one day.
Keep in cool dry place out of direct sunlight. Store below 30°C.
This product is not a sole source of nutrition and should be used in conjunction with an appropriate physical training or exercise programme. Not suitable for children under 15 years of age or pregnant women. Should only be used under medical or dietetic supervision.
General Product Warning
Users should seek medical advice prior to beginning any supplementation program. This especially applies to individuals taking prescription medication or those with pre-existing medical conditions. Always read the label prior to consuming any supplement, always follow the manufacturer's directions & never exceed the recommended dose. In the event of experiencing any unwanted effects discontinue use immediately & seek medical advice if symptoms persist. Keep out of reach of children.
Copyright
Copyright MrSupplement.com.au Pty Ltd 2010-2018. This website, and the images, text and tables on it are subject to copyright under the Australian Copyright Act 1968 (Cth), as well as under the copyright law of other countries by virtue of worldwide treaties, belonging to MrSupplement.com.au Pty Limited and to its suppliers & or product manufacturers.
EHP Labs Acetyl L-Carnitine Information
Ask a question about
EHP Labs Acetyl L-Carnitine
When is the best time time to take this? I have heard one scoop when you wake, and one before training?
It is best to take it once in the morning and approx 15-30 minutes before exercise.
Can i mix it with creatine, whey protein, carbs (waxy maize scratch or dextrose) in my post workout shake.
Yes you can mix it with the other supplements you're taking.
Is this product totally gluten free? I am Coeliac so can't have something that may be cross contaminated
As this product does not have proper gluten free certification I cannot say for sure it is gluten free.
Can it be mixed together with Oxy Shred in the same bottle to be consumed?
EHPLabs Acetyl L-Carnitine can be mixed together with Oxyshred. This will boost the amount of acetyl l-carnitine you're consuming, which can be helpful if you're after better focus and energy.