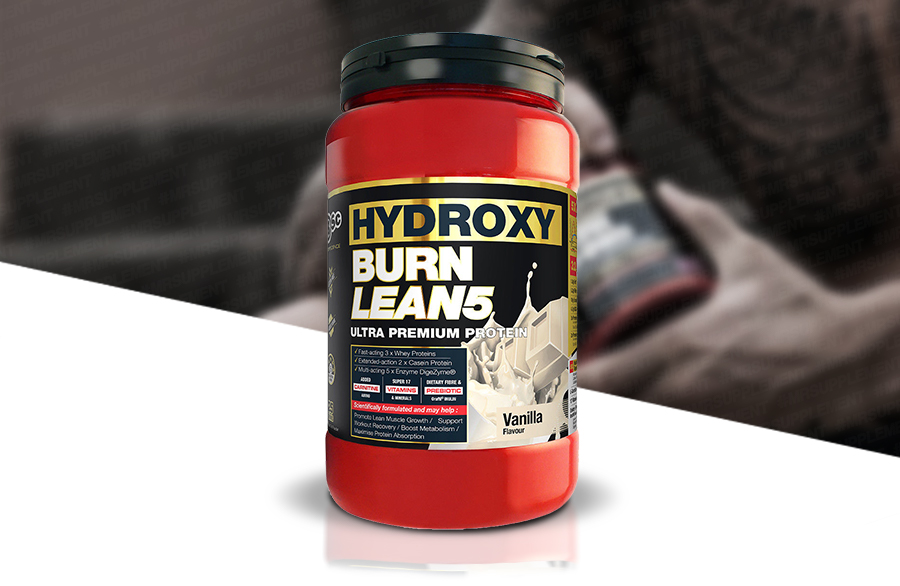 BSc Hydroxyburn Lean 5 is a revolutionary and updated weight loss protein powder designed to help get you in fighting shape faster than ever. Formulated after months of research, it features a blend of 5 different types of protein including three fast acting types of whey and two slower digesting casein proteins to help supply crucial muscle building nutrients over a longer period of time. In other words, you can drink it after your workout and rest easy knowing your protein needs are sorted for the next couple of hours. Hydroxyburn Lean 5 also contains a massive arsenal of other ingredients to help get you the physique results you're after.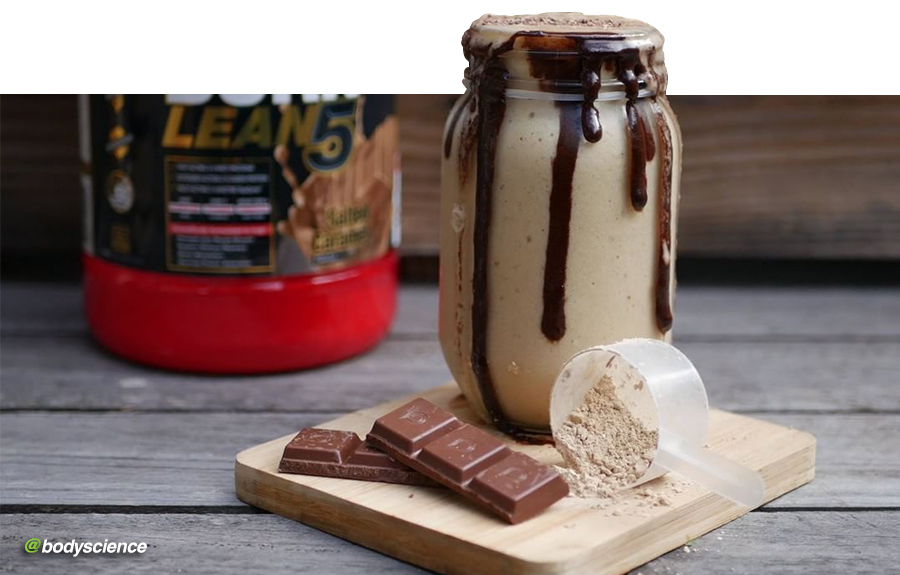 Digestive & Healthy Gut Control – DigeZyme™, Dietary Fibre & Prebiotic Orafti® Inulin
When it comes to supplements, you want things that act fast, without any uncomfortable side effects such as bloating, water retention or gas. BSc Body Science has added the unique digestive enzyme DigeZyme™, which not only help you to absorb the protein better, but helps to minimise any gastro related side effects. This makes drinking multiple shakes a day a breeze.
On top of that, Hydroxyburn Lean 5 contains both pre and probiotic elements to ensure a healthy gut. Research1 has shown that gut bacteria are important factors when it comes to your gut. The included fibre helps to ensure a healthier gut environment and support a more ideal body weight.
Added Energy & Fat Loss Support
Each serve of Hydroxyburn Lean 5 also comes with a hit of L-carnitine to help support energy levels, both during your workouts and throughout the day. L-Carnitine is a driving force in our body which pushes fatty acids to be metabolised or "burned" up and used as a source of energy. Think of L-carnitine as a person who chucks in more coal (fat) into the furnace (your cell's powerhouses). This creates a bigger fire (metabolism). In other words, Hydroxyburn Lean 5 contains ingredients that may help turn your fat into useable energy.
Comprehensive Blend of Vitamins & Minerals
When you're working out hard, your body uses up a lot more resources. This is why Body Science have included in Hydroxyburn Lean 5, a broad spectrum of essential vitamins and minerals to keep you performing at your best and achieving the best results possible.
Your Essential Everyday Protein Powder
BSc Body Science Hydroxyburn Lean 5 is the ultimate protein powder you can use any time of day to help support recovery, lean muscle building and assist in weight or fat loss. Simply put, it's the only protein you need.
1. Boulangé CL, Neves AL, Chilloux J, Nicholson JK, Dumas ME. 'Impact of the gut microbiota on inflammation, obesity, and metabolic disease.' Genome Med. 2016 Apr 20;8(1):42.