https://www.mrsupplement.com.au/x50-green-tea-twin-pack
X50 Green Tea Twin Pack
TribecaHealth
Supplements > Health > Superfoods & Greens
https://cdn.mrsupplement.com.au/resources/imgs/products/x50-green-tea-bundle.1627103299159.png
http://schema.org/NewCondition
http://schema.org/OutOfStock
20
134
AUD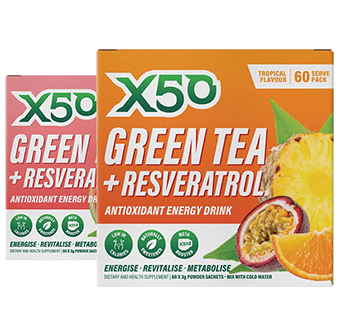 Green Tea Twin Pack
X50 Green Tea Bundle
Rich in Green Tea & Polyphenols
Metabolic Booster
Packed with Antioxidants
Buy 2 & Save

(0)
Write a review
Product
Stack Details
Q&A's
Reviews
Add To Cart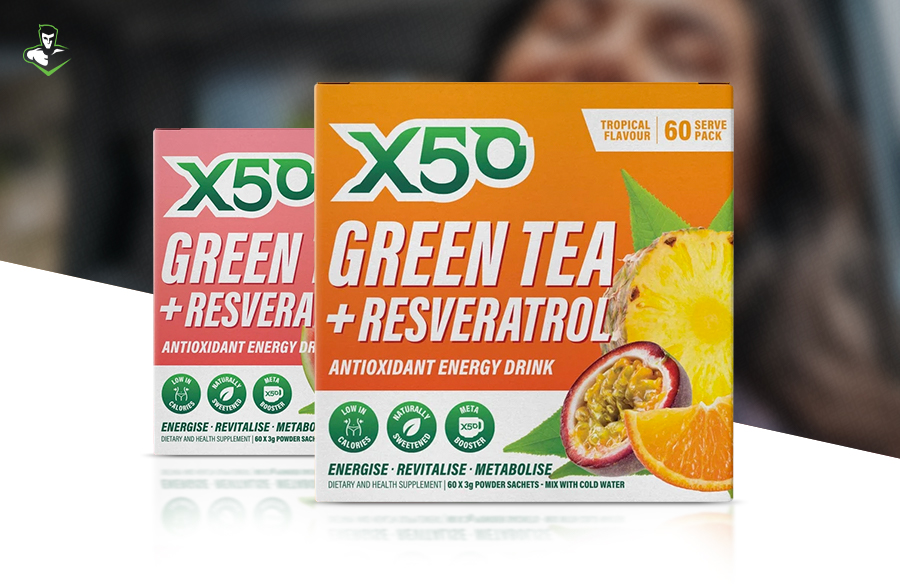 X50 Green Tea Bundle
Green Tea X50 - Asian cultures have known about the medicinal and health benefits of green tea since ancient times, using it to treat everything from headaches to depression to weight loss and detox.
Buy 2 of your favourite flavour, or mix it up with this convenient X50 Green Tea Combo Pack.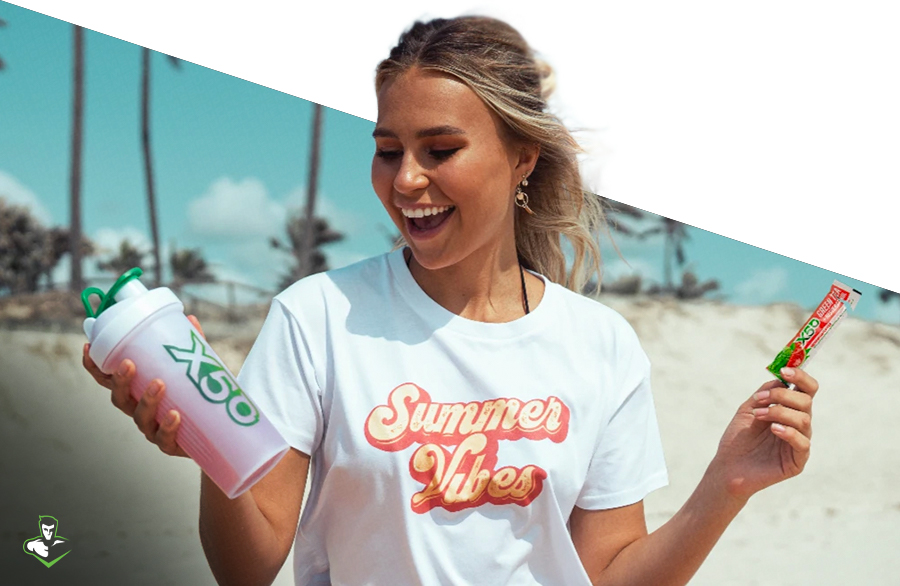 Stack Details
Q&A's
Ask a question about
X50 Green Tea Twin Pack
Does Green Tea X50 need to be refrigerated?




Green Tea X50 does not require refrigeration. However, it is recommended to mix the sachet with chilled water for the best taste experience.

Is Green Tea X50 suitable for vegetarians or vegans?




Green Tea X50 does not contain any animal-derived ingredients & is suitable for both vegetarians & vegans.

How should I consume Green Tea X50?




Simply mix one sachet of Green Tea X50 in 600mL to 1L of chilled water, coconut water, or sparkling mineral water. You can also add a sachet to your smoothies. For optimal results, take one sachet in the morning & another at lunchtime.

Who is Green Tea X50 suitable for?




Green Tea X50 is suitable for anyone looking for a quick pick-me-up with health benefits. It is a great choice for individuals aiming to increase their energy, improve physical performance, & incorporate antioxidants into their diet.

How does Green Tea X50 help with weight loss?




When used in conjunction with a healthy meal plan & exercise, Green Tea X50 may support weight loss by boosting metabolism, promoting fat burning, & providing a natural source of energy.

What is Green Tea X50 by Tribecca?




Green Tea X50 is a unique blend of green tea extract & resveratrol packed in convenient single-serve sachets. It is a great-tasting drink that offers the health benefits of green tea & resveratrol.
Reviews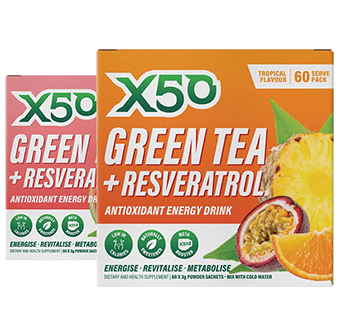 Based on reviews collected by
&
Write a review

Contact Us