https://www.mrsupplement.com.au/switch-wpi-95-switch?variation=14862
Switch WPI 95 Switch (900g / 30 Serves Milk Chocolate)
Switch Nutrition
Supplements > Protein Powders > Whey Isolate (WPI)
https://cdn.mrsupplement.com.au/resources/imgs/products/switch-wpi-95-switch.1628393992771.png
http://schema.org/NewCondition
http://schema.org/InStock
AUD
https://www.mrsupplement.com.au/switch-wpi-95-switch?variation=14862
69.95
AUD
https://www.mrsupplement.com.au/switch-wpi-95-switch?variation=14863
Switch WPI 95 Switch (900g / 30 Serves Peanut Brittle)
Switch Nutrition
Supplements > Protein Powders > Whey Isolate (WPI)
https://cdn.mrsupplement.com.au/resources/imgs/products/switch-wpi-95-switch.1628393992771.png
http://schema.org/NewCondition
http://schema.org/InStock
AUD
https://www.mrsupplement.com.au/switch-wpi-95-switch?variation=14863
69.95
AUD
https://www.mrsupplement.com.au/switch-wpi-95-switch?variation=14865
Switch WPI 95 Switch (900g / 30 Serves Unflavoured)
Switch Nutrition
Supplements > Protein Powders > Whey Isolate (WPI)
https://cdn.mrsupplement.com.au/resources/imgs/products/switch-wpi-95-switch.1628393992771.png
http://schema.org/NewCondition
http://schema.org/InStock
AUD
https://www.mrsupplement.com.au/switch-wpi-95-switch?variation=14865
69.95
AUD
https://www.mrsupplement.com.au/switch-wpi-95-switch?variation=14864
Switch WPI 95 Switch (900g / 30 Serves Vanilla Creme)
Switch Nutrition
Supplements > Protein Powders > Whey Isolate (WPI)
https://cdn.mrsupplement.com.au/resources/imgs/products/switch-wpi-95-switch.1628393992771.png
http://schema.org/NewCondition
http://schema.org/OutOfStock
AUD
https://www.mrsupplement.com.au/switch-wpi-95-switch?variation=14864
69.95
AUD

WPI 95 Switch
Natural WPI & HWPI Powder
Lactose Free
Naturally Sweetened
Family Friendly
High Protein, Low Carb & Low Fat
In Stock

(0)
Write a review
Product
Q&A's
Reviews
Add To Cart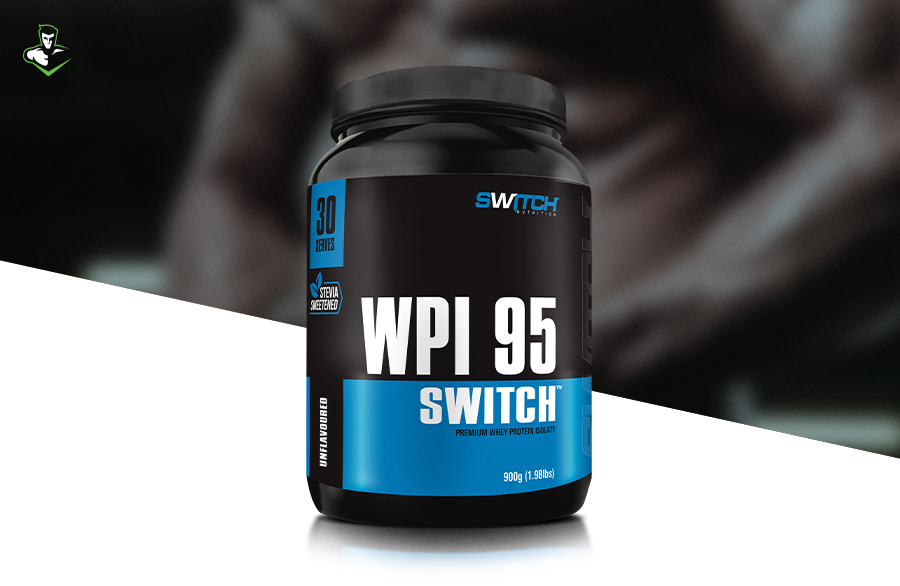 WPI 95 contains the Premium Cross Flow Micro Filtered Whey Protein Isolate and Hydrolysed Whey Protein Isolate to provide fast-absorbing protein for maximum results. WPI 95 is a great-tasting formula that can be used as a shake, smoothie, pancake, mixed with oats, baked into brownies and so much more. To ensure you and your family get the greatest results from WPI 95 we have added DigeZyme. This highly researched digestive enzyme blend helps improve the digestion and absorption of the protein and more.
When to Take Switch WPI 95
Switch WPI 95 is a high-quality, fast absorbing whey isolate which is best used as a post-workout supplement as the body is able to utilize its protein fast and effectively enabling for efficient transport straight to the muscle when it needs it most.
Switch WPI 95 Dosage
Switch WPI 95's dosage is a single, full scoop (30g) with 28.5g of that being dry-based protein which ends up a whopping 95%, the highest protein percentage available in the current market.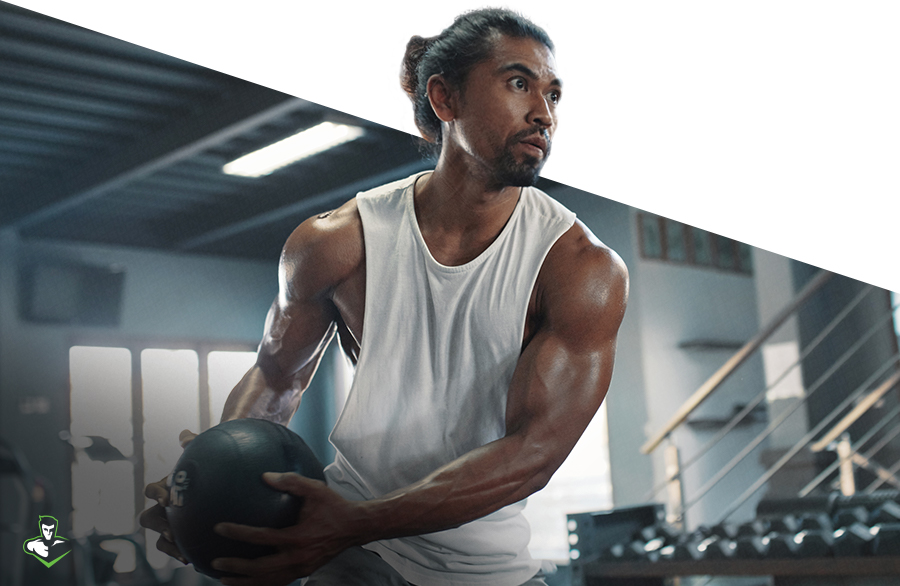 Switch WPI 95 Best Flavours
Switch are well known as being a natural, health conscious brand. They are one of very few that offer an unflavourited option for the most pure protein content available. For those with a bit more of a sweet tooth however, they also offer a Vanilla Cream, Peanut Butter and Milk Chocolate which have all been reviewed and taste great.
Switch WPI 95 Review
As stated, Switch at the time of writing has the purest protein on the market with a 95% WPI (in the unflavoured.) It is amazingly easy on the stomach and ticks all the boxes for those looking for the most natural, heathy option possible.
In their 3 flavoured options, they have managed to make a great natural protein that still maintains incredible flavour.
Q&A's
Ask a question about
Switch WPI 95 Switch
Reviews


Based on reviews collected by
&
Write a review

Contact Us