https://www.mrsupplement.com.au/switch-nutrition-nmn?variation=16297
Switch NMN (30g / 60 Serves Unflavoured)
Switch Nutrition
Supplements > Health > Superfoods & Greens
https://cdn.mrsupplement.com.au/resources/imgs/products/switch-nutrition-nmn.1693865111805.png
http://schema.org/NewCondition
http://schema.org/OutOfStock
AUD
https://www.mrsupplement.com.au/switch-nutrition-nmn?variation=16297
89.95
AUD

NMN
Beta-Nicotinamide Mononucleotide
>99.9% Pure
500mg of NMN Per Serve
Zero Calories
Vegan Friendly

(0)
Write a review
Product
Q&A's
Reviews
Add To Cart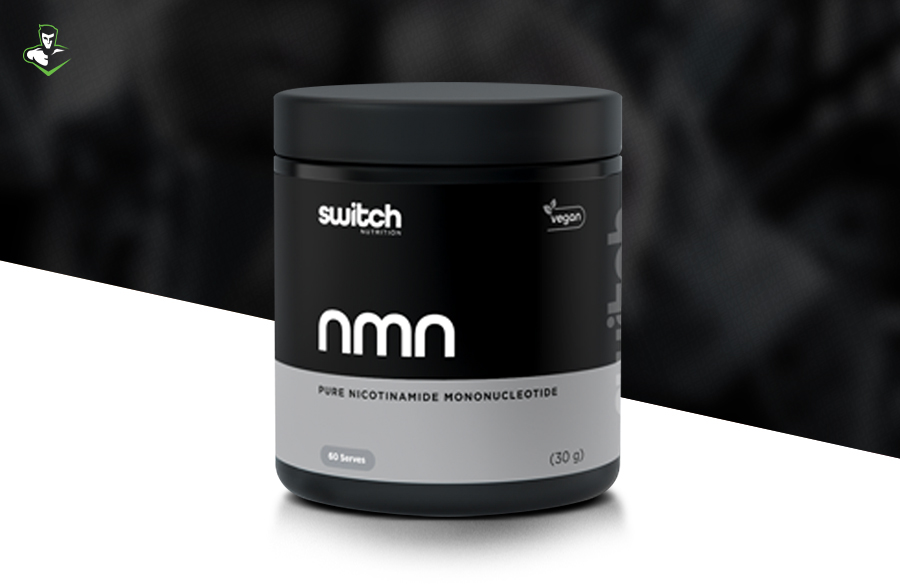 Experience the transformative power of one of nature's most dynamic molecules with Switch Nutrition's NMN. Crafted with an exceptional >99.9% purity, Switch Nutrition NMN is meticulously designed for those who prioritise optimal wellness & longevity.
Key Features
Contains a remarkable >99.9% Pure Beta-Nicotinamide Mononucleotide
A full 500mg of NMN per serving for maximum benefit
Provides 60 servings per container, ensuring a lasting supply
Absolutely no calories, carbohydrates, sugars, fats, or sodium for a clean integration into your daily routine
Potential Benefits
May support cellular health
May aid energy metabolism
Offers potential anti-aging properties
May support cognitive function & brain health
May contribute to cardiovascular health & improved blood flow
May aid in improving cellular communication
Switch Nutrition is dedicated to upholding the pinnacle of quality & purity. Their NMN supplement is a testament to that dedication. Embark on a journey of enhanced wellness with a product sculpted with unmatched precision.
Q&A's
Ask a question about
Switch NMN
What exactly is Switch Nutrition NMN?




Switch Nutrition NMN is a supplement containing >99.9% Pure Beta-Nicotinamide Mononucleotide, designed to support various health & wellness benefits.

How may NMN benefit my health?




NMN may boost cellular health, enhance energy metabolism, offer potential anti-aging properties, support cognitive function, contribute to cardiovascular health, & aid in improved cellular communication. To validate these or any claims further studies are needed.

How often should I consume tSwitch NMN powder?




For optimal results, consume 1 - 2 scoops daily on an empty stomach, preferably in the morning.

Are there any side effects associated with NMN?




While NMN is generally considered safe, it's always best to consult with a healthcare professional before introducing any new supplement to ensure it's suitable for you.
Reviews


Based on reviews collected by
&
Write a review

Contact Us