https://www.mrsupplement.com.au/switch-collagen-switch?variation=14927
Switch Collagen Switch (938g / 75 Serves Mango Pineapple)
Switch Nutrition
Supplements > Health > Collagen
https://cdn.mrsupplement.com.au/resources/imgs/products/switch-collagen-switch.1630027548263.png
http://schema.org/NewCondition
http://schema.org/InStock
AUD
https://www.mrsupplement.com.au/switch-collagen-switch?variation=14927
79.95
AUD
https://www.mrsupplement.com.au/switch-collagen-switch?variation=14932
Switch Collagen Switch (250g / 20 Serves Mango Pineapple)
Switch Nutrition
Supplements > Health > Collagen
https://cdn.mrsupplement.com.au/resources/imgs/products/switch-collagen-switch.1630027548263.png
http://schema.org/NewCondition
http://schema.org/InStock
AUD
https://www.mrsupplement.com.au/switch-collagen-switch?variation=14932
39.95
AUD
https://www.mrsupplement.com.au/switch-collagen-switch?variation=14928
Switch Collagen Switch (938g / 75 Serves Rich Chocolate)
Switch Nutrition
Supplements > Health > Collagen
https://cdn.mrsupplement.com.au/resources/imgs/products/switch-collagen-switch.1630027548263.png
http://schema.org/NewCondition
http://schema.org/InStock
AUD
https://www.mrsupplement.com.au/switch-collagen-switch?variation=14928
79.95
AUD
https://www.mrsupplement.com.au/switch-collagen-switch?variation=14931
Switch Collagen Switch (250g / 20 Serves Rich Chocolate)
Switch Nutrition
Supplements > Health > Collagen
https://cdn.mrsupplement.com.au/resources/imgs/products/switch-collagen-switch.1630027548263.png
http://schema.org/NewCondition
http://schema.org/OutOfStock
AUD
https://www.mrsupplement.com.au/switch-collagen-switch?variation=14931
39.95
AUD
https://www.mrsupplement.com.au/switch-collagen-switch?variation=14929
Switch Collagen Switch (938g / 75 Serves Unflavoured)
Switch Nutrition
Supplements > Health > Collagen
https://cdn.mrsupplement.com.au/resources/imgs/products/switch-collagen-switch.1630027548263.png
http://schema.org/NewCondition
http://schema.org/InStock
AUD
https://www.mrsupplement.com.au/switch-collagen-switch?variation=14929
79.95
AUD
https://www.mrsupplement.com.au/switch-collagen-switch?variation=14930
Switch Collagen Switch (250g / 20 Serves Unflavoured)
Switch Nutrition
Supplements > Health > Collagen
https://cdn.mrsupplement.com.au/resources/imgs/products/switch-collagen-switch.1630027548263.png
http://schema.org/NewCondition
http://schema.org/InStock
AUD
https://www.mrsupplement.com.au/switch-collagen-switch?variation=14930
39.95
AUD

Collagen Switch
Premium Hydrolysed Collagen Protein Peptides
Contains Type I,II & III Collagen
High Protein & Contains all 9 Essential Amino Acids
Supports Hair, Skin, Nails & Connective tissue
Gluten & Dairy Free
In Stock

(1)
Write a review
Product
Q&A's
Reviews
Add To Cart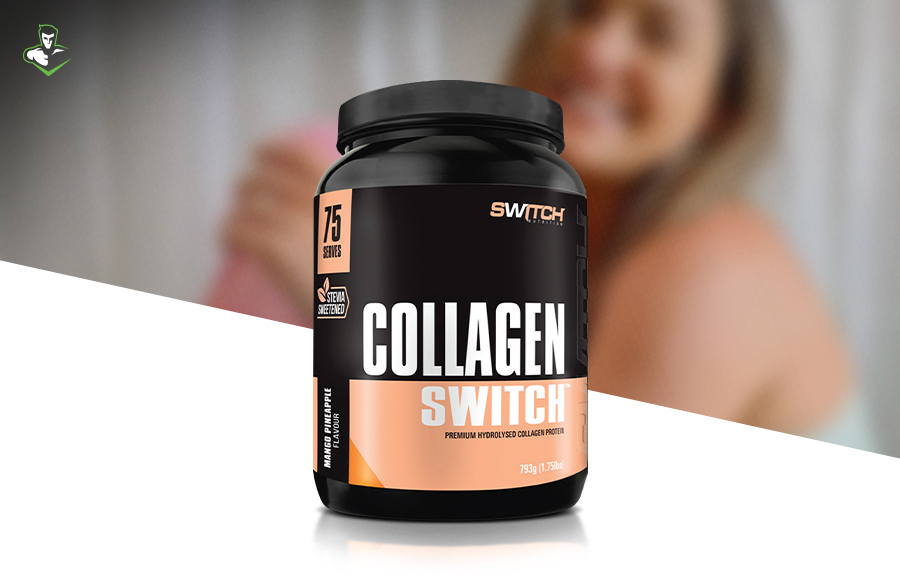 Collagen Switch contains type I, II, & III Collagen Peptides from the highest quality grass-fed bovine collagen and wild-caught sustainable marine collagen to ensure you reap the greatest benefits overall.
Better Health
Alongside our skin (made up of over 75% collagen), connective tissue including ligaments, tendons and cartilage are made of collagen. Collagen also supports healthy hair, nails, bone, gut, blood vessels and much more.
As we age we produce less natural collagen, and our existing collagen loses structural integrity and elasticity. This can lead to fine lines, wrinkles, brittle hair & nails, gut, and joint degeneration.
To ensure you get the greatest bioavailability we have added DigeZyme® (Digestive Enzymes) and goMCT® with gut-friendly prebiotic acacia fibre.
Better Recovery
To elevate your fitness game, we have fortified Collagen Switch with L-Tryptophan to make it a complete source of all 9 essential amino acids. We have also added extra Glycine and L-Glutamine to support connective tissue and gut health. DigeZyme is clinically proven to reduce delayed onset muscle soreness (DOMS).
Better Taste
Recovery never tasted so good with our delicious, naturally sweetened fruity flavours Mango Pineapple and Rich Chocolate for our choc lovers!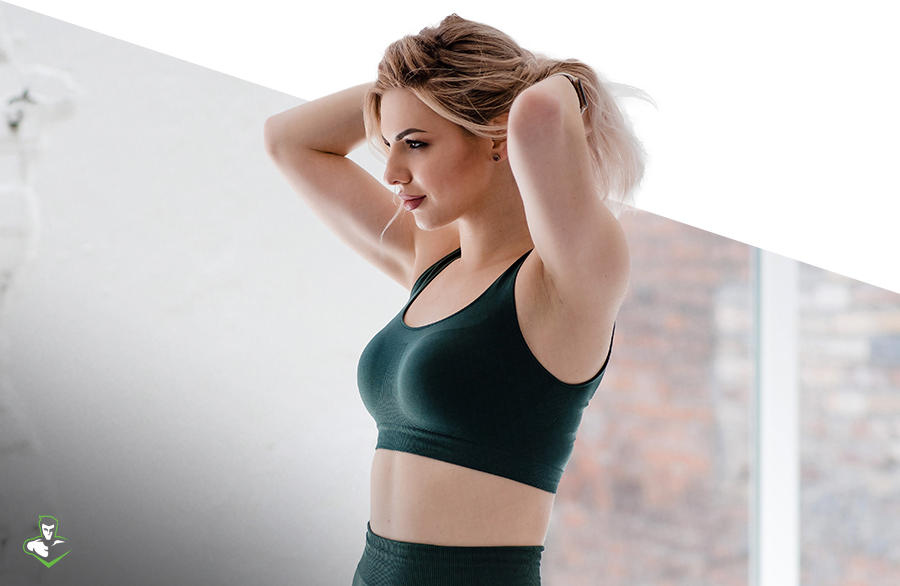 Q&A's
Ask a question about
Switch Collagen Switch
Reviews

Great

Based on reviews collected by
&
Write a review

Switch Collagen Switch
Switch Collagen Switch
Switch Collagen Switch
250g / 20 Serves Unflavoured
Unflavoured but not unscented! Took a while to get used to the smell of this - sort of fishy.
Collected via Trustpilot
Next Page
Contact Us