https://www.mrsupplement.com.au/ryse-project-blackout?variation=14511
Ryse Project Blackout (315g / 25 Serves Baja Burst)
Ryse Supplements
Supplements > Pre Workout > Pre Workout
https://cdn.mrsupplement.com.au/resources/imgs/products/ryse-project-blackout.1649727195280.png
http://schema.org/NewCondition
http://schema.org/OutOfStock
AUD
https://www.mrsupplement.com.au/ryse-project-blackout?variation=14511
59.95
AUD
https://www.mrsupplement.com.au/ryse-project-blackout?variation=14512
Ryse Project Blackout (315g / 25 Serves Mango Extreme)
Ryse Supplements
Supplements > Pre Workout > Pre Workout
https://cdn.mrsupplement.com.au/resources/imgs/products/ryse-project-blackout.1649727195280.png
http://schema.org/NewCondition
http://schema.org/OutOfStock
AUD
https://www.mrsupplement.com.au/ryse-project-blackout?variation=14512
59.95
AUD
https://www.mrsupplement.com.au/ryse-project-blackout?variation=15313
Ryse Project Blackout (315g / 25 Serves SunnyD (Tangy Original))
Ryse Supplements
Supplements > Pre Workout > Pre Workout
https://cdn.mrsupplement.com.au/resources/imgs/products/ryse-project-blackout.1649727195280.png
http://schema.org/NewCondition
http://schema.org/OutOfStock
AUD
https://www.mrsupplement.com.au/ryse-project-blackout?variation=15313
59.95
AUD
https://www.mrsupplement.com.au/ryse-project-blackout?variation=14510
Ryse Project Blackout (315g / 25 Serves Tiger's Blood)
Ryse Supplements
Supplements > Pre Workout > Pre Workout
https://cdn.mrsupplement.com.au/resources/imgs/products/ryse-project-blackout.1649727195280.png
http://schema.org/NewCondition
http://schema.org/OutOfStock
AUD
https://www.mrsupplement.com.au/ryse-project-blackout?variation=14510
59.95
AUD

Project Blackout
Pump, Energy & Strength Pre Workout
Maximize Exercise Performance & Focus
3.2g Beta-Alanine, 1.5g VitaCholine and 1.5g Betaine Anhydrous
Focus and Energy Matrix with 410mg of Active Caffeine
Skin Tearing Pumps with Patented NO3-T Nitrate Blend

(0)
Write a review
Product
Q&A's
Reviews
Add To Cart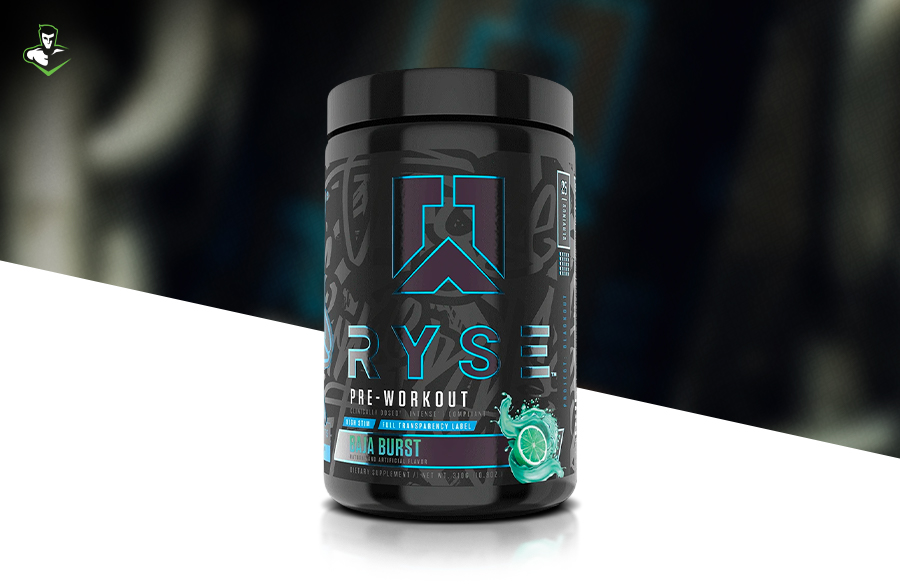 Supercharge your most gruelling workouts with the all-new high-performance Project Blackout from Ryse. Project Blackout will satisfy even the most advanced hardcore athlete, which is packed with a high-stimulant performance matrix and patented pump formula.
Project Blackout Flavours
The flavours of Ryse Project Blackout are nothing short of sensational. Many users describe it as the best pre-workout taste they've ever had and it's hard to disagree. Easy to drink whether it be taken as a shot with a small amount of water, or combined with extra fluid to take pre & intra workout. The choice is yours. Project Blackout is available in the following amazing flavours;
Baja Burst
Tiger's Blood
Mango Extreme
SunnyD
Whats's the best flavour of Project Blackout? Well, we at Mr Supplement do like SunnyD, though they are all delicious.
Project Blackout Ingredients
The ingredients are comprehensive and like most good pre-workouts contain a great energy, pump & focus array of ingredients. You'll be sure to get pumped during your workouts on Ryse plus energised to the max with a slow and sustained caffeine formula equalling more than 400mg. This putting Ryse in the high stimulant caffeinated pre-workouts category in Australia. We recommend beginning on a 50% dosage and working your way up for new users.
Project Blackout Review
At Mr Supplement we genuinely really like Ryse as a pre-workout. It has a solid ingredient list, gives genuine performance & results plus tastes delicious. When taken as directed, negative side effects in healthy users would not be expected. For Mr Supplement customer reviews on Ryse Project Blackout be sure to click the reviews tab on this page.
Q&A's
Ask a question about
Ryse Project Blackout
Reviews


Based on reviews collected by
&
Write a review

Contact Us