https://www.mrsupplement.com.au/repp-sports-raze-energy-drink?variation=14091
Raze Energy Drink (473ml x 12 Apollo)
REPP Sports
Supplements > Pre Workout > Pre Workout RTD
https://cdn.mrsupplement.com.au/resources/imgs/products/repp-sports-raze-energy-drink.1599708003644.png
http://schema.org/NewCondition
http://schema.org/OutOfStock
AUD
https://www.mrsupplement.com.au/repp-sports-raze-energy-drink?variation=14091
64.95
AUD
https://www.mrsupplement.com.au/repp-sports-raze-energy-drink?variation=14092
Raze Energy Drink (473ml x 12 Baja Lime)
REPP Sports
Supplements > Pre Workout > Pre Workout RTD
https://cdn.mrsupplement.com.au/resources/imgs/products/repp-sports-raze-energy-drink.1599708003644.png
http://schema.org/NewCondition
http://schema.org/OutOfStock
AUD
https://www.mrsupplement.com.au/repp-sports-raze-energy-drink?variation=14092
64.95
AUD
https://www.mrsupplement.com.au/repp-sports-raze-energy-drink?variation=14093
Raze Energy Drink (473ml x 12 Galaxy Burst)
REPP Sports
Supplements > Pre Workout > Pre Workout RTD
https://cdn.mrsupplement.com.au/resources/imgs/products/repp-sports-raze-energy-drink.1599708003644.png
http://schema.org/NewCondition
http://schema.org/OutOfStock
AUD
https://www.mrsupplement.com.au/repp-sports-raze-energy-drink?variation=14093
64.95
AUD
https://www.mrsupplement.com.au/repp-sports-raze-energy-drink?variation=14094
Raze Energy Drink (473ml x 12 Grape Bubblegum)
REPP Sports
Supplements > Pre Workout > Pre Workout RTD
https://cdn.mrsupplement.com.au/resources/imgs/products/repp-sports-raze-energy-drink.1599708003644.png
http://schema.org/NewCondition
http://schema.org/OutOfStock
AUD
https://www.mrsupplement.com.au/repp-sports-raze-energy-drink?variation=14094
64.95
AUD
https://www.mrsupplement.com.au/repp-sports-raze-energy-drink?variation=14095
Raze Energy Drink (473ml x 12 Guava Mango)
REPP Sports
Supplements > Pre Workout > Pre Workout RTD
https://cdn.mrsupplement.com.au/resources/imgs/products/repp-sports-raze-energy-drink.1599708003644.png
http://schema.org/NewCondition
http://schema.org/OutOfStock
AUD
https://www.mrsupplement.com.au/repp-sports-raze-energy-drink?variation=14095
64.95
AUD
https://www.mrsupplement.com.au/repp-sports-raze-energy-drink?variation=14096
Raze Energy Drink (473ml x 12 Phantom Freeze - SPECIAL PRICE)
REPP Sports
Supplements > Pre Workout > Pre Workout RTD
https://cdn.mrsupplement.com.au/resources/imgs/products/repp-sports-raze-energy-drink.1599708003644.png
http://schema.org/NewCondition
http://schema.org/OutOfStock
AUD
https://www.mrsupplement.com.au/repp-sports-raze-energy-drink?variation=14096
44.95
AUD
https://www.mrsupplement.com.au/repp-sports-raze-energy-drink?variation=14098
Raze Energy Drink (473ml x 12 Sour Gummy Worms - SPECIAL PRICE)
REPP Sports
Supplements > Pre Workout > Pre Workout RTD
https://cdn.mrsupplement.com.au/resources/imgs/products/repp-sports-raze-energy-drink.1599708003644.png
http://schema.org/NewCondition
http://schema.org/OutOfStock
AUD
https://www.mrsupplement.com.au/repp-sports-raze-energy-drink?variation=14098
44.95
AUD
https://www.mrsupplement.com.au/repp-sports-raze-energy-drink?variation=14719
Raze Energy Drink (473ml x 12 South Beach - SPECIAL PRICE)
REPP Sports
Supplements > Pre Workout > Pre Workout RTD
https://cdn.mrsupplement.com.au/resources/imgs/products/repp-sports-raze-energy-drink.1599708003644.png
http://schema.org/NewCondition
http://schema.org/OutOfStock
AUD
https://www.mrsupplement.com.au/repp-sports-raze-energy-drink?variation=14719
44.95
AUD
https://www.mrsupplement.com.au/repp-sports-raze-energy-drink?variation=14097
Raze Energy Drink (473ml x 12 Strawberry Colada)
REPP Sports
Supplements > Pre Workout > Pre Workout RTD
https://cdn.mrsupplement.com.au/resources/imgs/products/repp-sports-raze-energy-drink.1599708003644.png
http://schema.org/NewCondition
http://schema.org/OutOfStock
AUD
https://www.mrsupplement.com.au/repp-sports-raze-energy-drink?variation=14097
64.95
AUD
https://www.mrsupplement.com.au/repp-sports-raze-energy-drink?variation=15162
Raze Energy Drink (473ml x 12 Strawberry Lemonade)
REPP Sports
Supplements > Pre Workout > Pre Workout RTD
https://cdn.mrsupplement.com.au/resources/imgs/products/repp-sports-raze-energy-drink.1599708003644.png
http://schema.org/NewCondition
http://schema.org/OutOfStock
AUD
https://www.mrsupplement.com.au/repp-sports-raze-energy-drink?variation=15162
64.95
AUD
https://www.mrsupplement.com.au/repp-sports-raze-energy-drink?variation=14099
Raze Energy Drink (473ml x 12 Voodoo)
REPP Sports
Supplements > Pre Workout > Pre Workout RTD
https://cdn.mrsupplement.com.au/resources/imgs/products/repp-sports-raze-energy-drink.1599708003644.png
http://schema.org/NewCondition
http://schema.org/OutOfStock
AUD
https://www.mrsupplement.com.au/repp-sports-raze-energy-drink?variation=14099
64.95
AUD
https://www.mrsupplement.com.au/repp-sports-raze-energy-drink?variation=14100
Raze Energy Drink (473ml x 12 Watermelon Frost)
REPP Sports
Supplements > Pre Workout > Pre Workout RTD
https://cdn.mrsupplement.com.au/resources/imgs/products/repp-sports-raze-energy-drink.1599708003644.png
http://schema.org/NewCondition
http://schema.org/OutOfStock
AUD
https://www.mrsupplement.com.au/repp-sports-raze-energy-drink?variation=14100
64.95
AUD

Raze Energy Drink
Razor Sharp RTD
Razor Sharp Mental Focus
No Sugar, No Calories
No Crash At All
Energy + Rehydration in One Can

(1)
Write a review
Product
Q&A's
Reviews
Add To Cart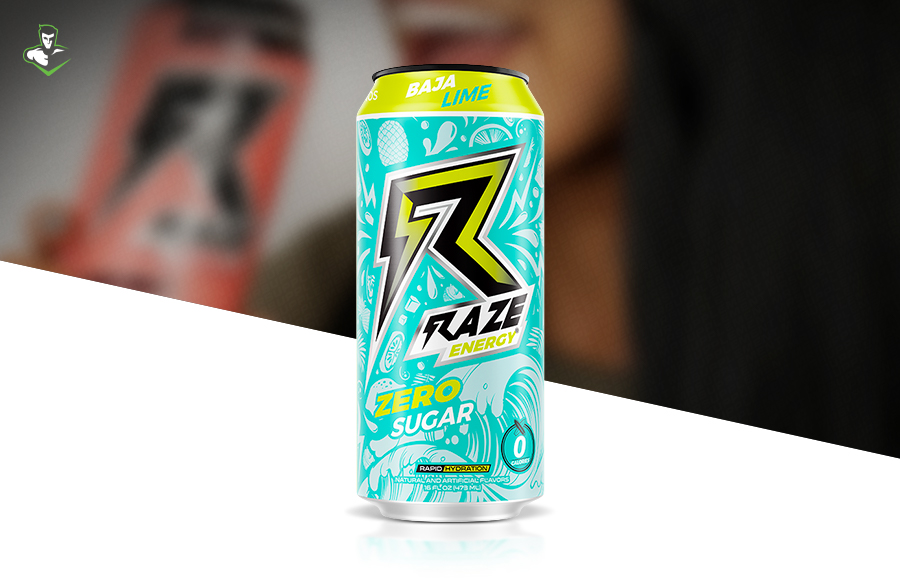 Powered by the enhanced REFRESH technology, Raze Energy delivers with a performance enhancing energy drink profile that aids in the most often overlooked categories. We wanted to develop and energy drink that aids in multiple different categories which includes; Targeted focus, enhanced recovery time as glycogen becomes depleted, improved clean energy levels, boost in stamina and hydration.
Most importantly, each can of Raze Energy has absolutely zero calories, zero sugar and zero carbohydrates to give you a smarter and healthier option.
You shouldn't have to settle for an energy drink that contains more sugar and carbohydrates than you can count. Instead, opt for the smart choice with the #1 fan voted energy drink on the market to date with Raze Energy.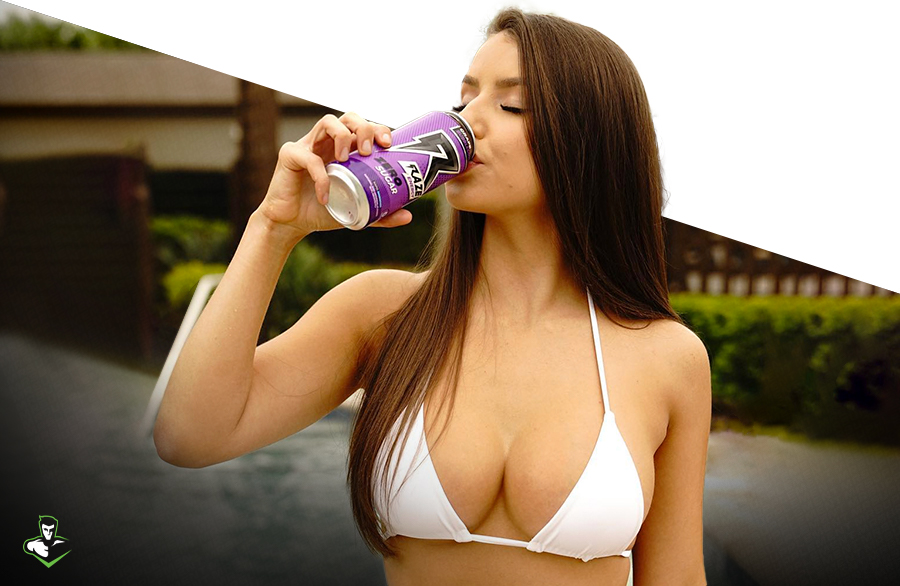 Q&A's
Ask a question about
Raze Energy Drink
Are Raze cans stronger than Red Bulls?




Yes - a 250ml can of Red Bull contains 80mg of caffeine, whereas a can of Raze contains 300mg as well as additional amino acids for prolonged energy.

How much caffeine is in a can of Raze?




One can of Raze contains 300mg of caffeine.
Reviews

Great

Based on reviews collected by
&
Write a review

Raze Energy Drink
Raze Energy Drink
Great flavour and makes gym prep Abit easier
Collected via Trustpilot
Next Page
Contact Us