Quest Nutrition Quest Protein Cookie Facts
Quest Nutrition are best known for their high protein snack options including the ever so popular Quest Bars and their tasty Quest Protein Chips. Having already released a range of new products recently, it doesn't appear as though they're about to stop anytime soon. Their newest product is another protein snack and is known as the Quest Protein Cookie.
Quest Nutrition Quest Protein Cookie Review & Ingredients
Quest Nutrition's Protein Cookie seems to be formulated in line with their recent ketogenic range being light on active carbs and focusing more on protein and fat content. Each serve provides:
220 calories
13g of protein
15g of fat
16g of carbohydrates (8g of which is fibre)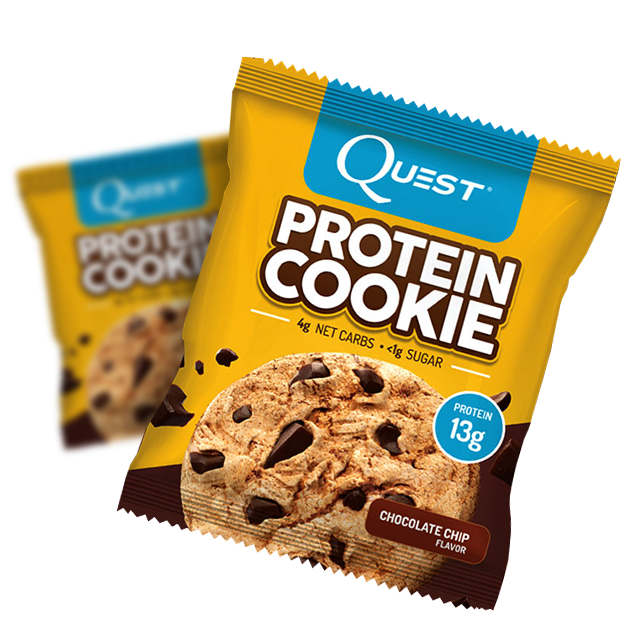 The protein content is derived from whey protein isolate (WPI) and milk protein isolate. It's a fairly light cookie weighing in at only 51g, but looks to be another solid addition to their snack range. Once we have more details about all the ingredients, we'll be sure to update you.
Quest Nutrition Quest Protein Cookie Flavours & Taste

It appears as though there's only one flavour out at the moment for the Quest Protein Cookie, which is Chocolate Chip. The company's known for their wide selection of flavours so we doubt the new product will stay in one flavour for very long. As soon as more flavours are released though, we'll be sure to let you know exactly what you're options will be.
Quest Nutrition Quest Protein Cookie Release Date
The new Quest Protein Cookie is available to buy now in the US, but will take awhile before it heads into international markets. As such, don't expect to see it in Australia till at least sometime around March 2017.