https://www.mrsupplement.com.au/prana-on-creatine-monohydrate?variation=13719
Prana ON Creatine Monohydrate (300g / 100 Serves)
Prana ON
Supplements > Creatine > Creatine Monohydrate
https://cdn.mrsupplement.com.au/resources/imgs/products/prana-on-creatine-monohydrate.1665017245422.png
http://schema.org/NewCondition
http://schema.org/OutOfStock
AUD
https://www.mrsupplement.com.au/prana-on-creatine-monohydrate?variation=13719
29.95
AUD

Creatine Monohydrate
Vegan Friendly Creatine Monohydrate
100% Creapure Monohydrate Powder
Increase Strength, Power & Explosiveness
Purified For No Bloating
Only 3g Serves Required

(0)
Write a review
Product
Q&A's
Related Articles
Reviews
Add To Cart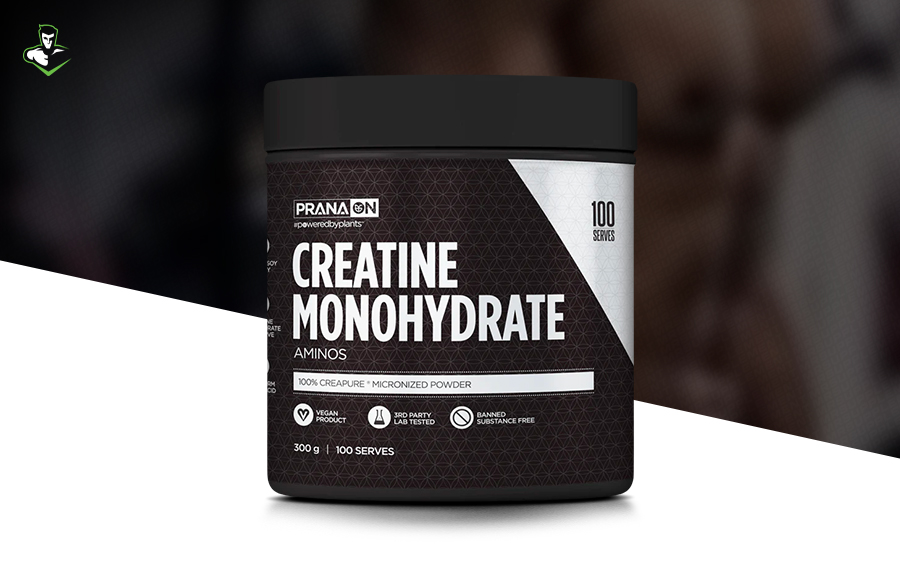 Prana ON's Creatine Monohydrate is 100% vegan creapure creatine monohydrate, meaning it is easy to digest and absorbs rapidly. Creatine has been proven through numerous studies to increase power, strength, and explosiveness through its fueling of the body's ATP system. Furthermore, it has been shown to increase overall size and volume of muscles. Prana ON gives the recommended 3g serve for both effectiveness and digestibility.
Q&A's
Ask a question about
Prana ON Creatine Monohydrate
Is it okay to take it with pre workout or a protein shake?




Yes, Prana ON Creatine Monohydrate can be mixed with both pre-workouts and protein shakes.

Does Prana ON Creatine Monohydrate have a taste?




No, this form of creatine is natural and does not have any taste.

Is Prana ON Protein also vegan friendly?




Yes, as a matter of fact, all creatines are vegan friendly.

How much Prana Creatine should I take in a day?




It is recommended that you take 3/4 teaspoon (3g) of Prana On Creatine Monohydrate with 200mL of water, any time throughout the day.

Is Prana ON Creatine Monohydrate just as good as other creatines?




Prana ON creatine contains the same main ingredient as other creatines. This product contains 100% pharmaceutical grade Creapure Creatine Monohydrate.
Related Articles
Reviews


Based on reviews collected by
&
Write a review

Contact Us