https://www.mrsupplement.com.au/pillar-performance-d3-sport-effect?variation=14577
Pillar Performance D3 Sport Effect (150 Capsules / 150 Serves)
Pillar Performance
Supplements > Health > Vitamins & Minerals
https://cdn.mrsupplement.com.au/resources/imgs/products/pillar-performance-d3-sport-effect.1620693044819.png
http://schema.org/NewCondition
http://schema.org/OutOfStock
AUD
https://www.mrsupplement.com.au/pillar-performance-d3-sport-effect?variation=14577
24.95
AUD

D3 Sport Effect
Potent Bone & Muscle Support
High strength Vitamin D3 1000IU Per Capsule.
Supports Bone Health
Support Bone Mineralisation
Assist in Maintaining Healthy Muscle Function.

(0)
Write a review
Product
Q&A's
Reviews
Add To Cart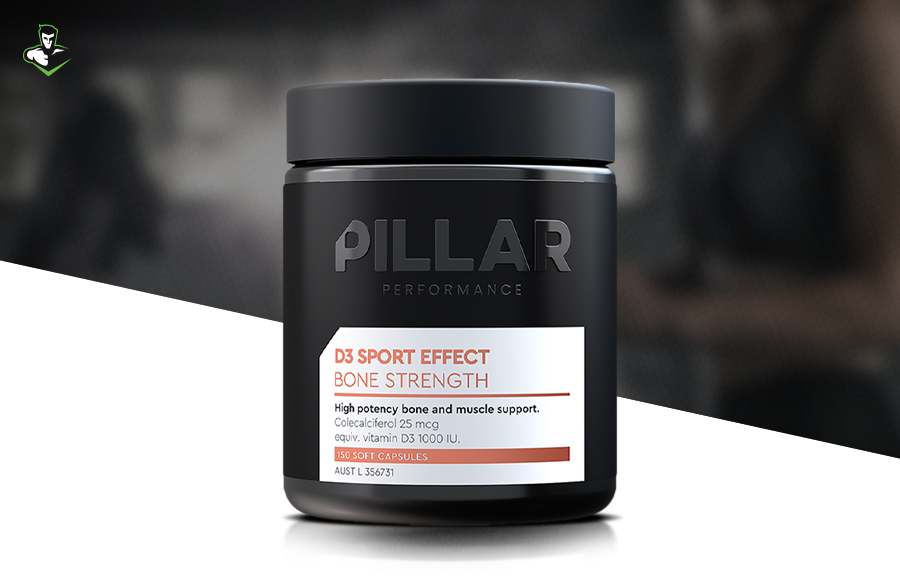 D3 Sports Effect is developed to provide high-strength nutritional support for the maintenance of a healthy skeletal system.
Formulated with an extremely high-strength dosage of cholecalciferol (vitamin D3) to help ensure optimal immune function, muscle recovery and absorption of calcium and other nutrients into the body D3 Sports Effec is ideal when training conditions do not provide optimal exposure to sunlight.
Q&A's
Ask a question about
Pillar Performance D3 Sport Effect
Reviews


Based on reviews collected by
&
Write a review

Contact Us