Since re-branding their line in 2010/11, MusclePharm have created such a great brand identity and market presence that there is genuine anticipation whenever MusclePharm release a new product. Combat represents MusclePharm's attempt to break into the blended protein category. With a wealth of competition in this category, it was always going to be interesting as to how MusclePharm would choose to differentiate their product.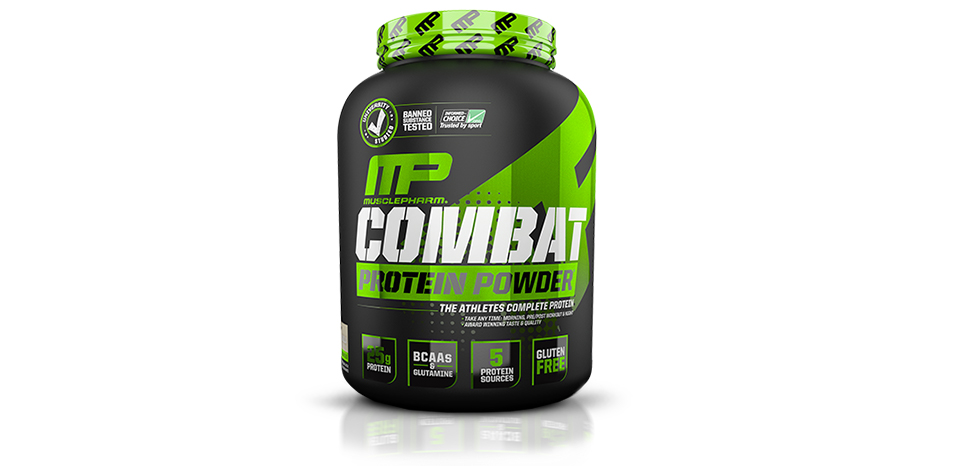 MusclePharm Combat Protein Powder
MusclePharm chose to include the 5 major proteins, namely, whey protein isolate, whey protein concentrate, hydrolysed whey protein, micellar casein and egg albumen. These are all great protein sources in their own right and buy including each one, MusclePharm have left no stone unturned when it comes to quality protein sources. If this weren't enough, MusclePharm also chose to add additional BCAA's and glutamine to the formula to increase its anabolic and anti-catabolic edge.
MusclePharm Combat Powder Nutritional Facts
In terms of protein concentration, users of Combat get 25 grams of protein from every 33.6 gram serve, which is not too bad, but by the same token not great. But you have to remember that Combat is more your middle market protein supplement for athletes who just need a boost in their quality protein intake. If you're after the most anabolic protein powder, then you wouldn't even be considering Combat. One other noticeable inclusion is two digestive enzymes, namely, protease and lactase.
MusclePharm Combat Taste & Mixbility
Online reviews are largely favourable when it comes to taste and mixability of MusclePharm Combat.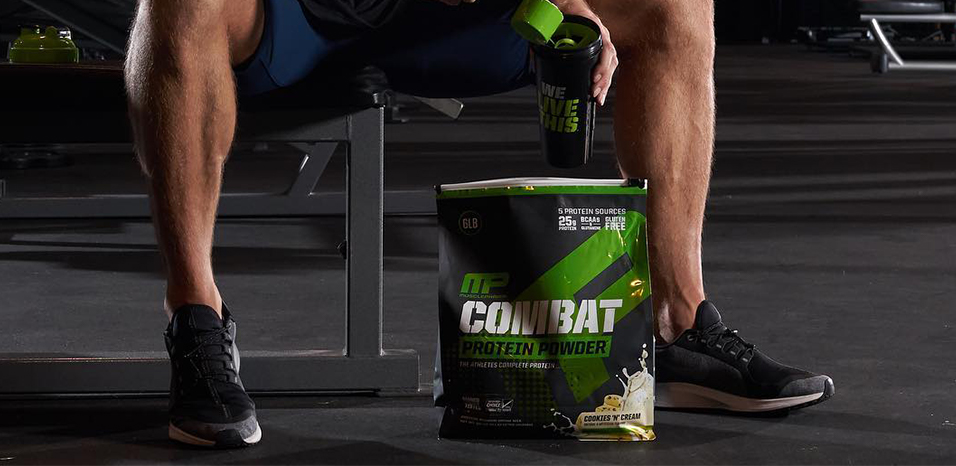 MusclePharm Combat Packaging, Sizes & Flavours
Combat comes in a single 1.8kg plastic tub in a range of flavours, namely, triple berry, chocolate, choc peanut butter and banana crème. So if one had to make a criticism, it might be concerning the lack of additional sizes. If you just want to try Combat, you are still expected to buy a 1.8kg tub, which is still pretty big. Similarly, if you love the product and can't get enough of it, 1.8kg is not exactly a bulk container.
So to sum up, Combat is a great product for any athlete after a quality blended/time-release protein from a reputable company. Once you factor in the added glutamine, BCAA's and digestive enzymes - you have a blended protein with an edge of many of its competitors. With MusclePharm quickly developing a reputation as a company with innovative, quality products that work, you can't go wrong with Combat as a top notch blended protein.