https://www.mrsupplement.com.au/musashi-tribulus?variation=16311
Musashi Tribulus+ (60 Caps / 60 Serves)
Boost your vitality with Musashi Tribulus+. A potent blend of Tribulus terrestris & Korean Ginseng promotes stamina, energy, & a healthy libido. Only 1-2 capsules daily for optimal results. Feel the natural difference.
Musashi
Supplements > Testosterone > Tribulus
https://cdn.mrsupplement.com.au/resources/imgs/products/musashi-tribulus.1694058033198.png
http://schema.org/NewCondition
http://schema.org/OutOfStock
AUD
https://www.mrsupplement.com.au/musashi-tribulus?variation=16311
19.95
AUD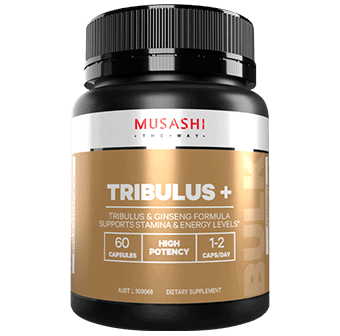 Tribulus+
Supports Stamina & Energy Levels
Tribulus & Ginseng Formula
May Support a Healthy Libido
Only 1-2 Capsules Daily
High Potency

(0)
Write a review
Product
Q&A's
Reviews
Add To Cart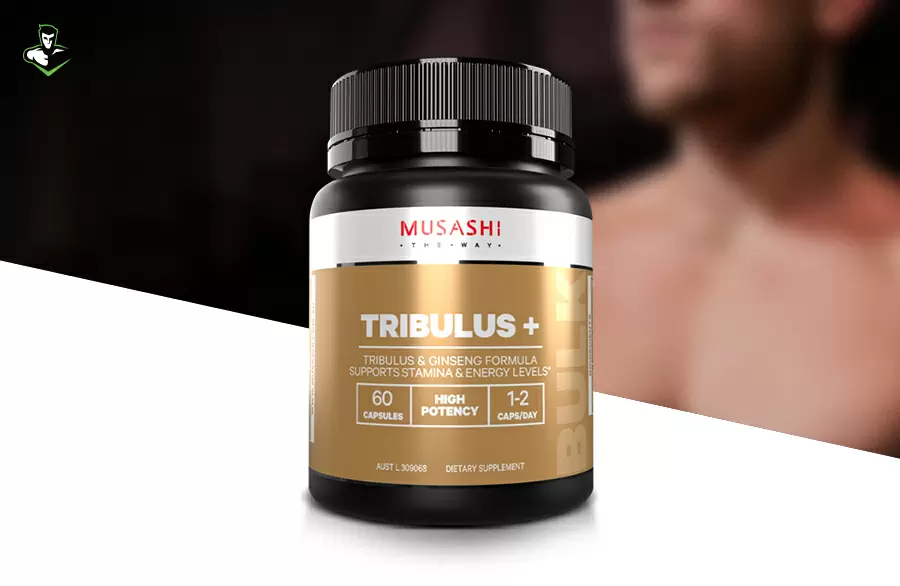 Musashi Tribulus+ is a high-potency herbal blend, specially formulated to support stamina, energy levels, & a healthy libido. Each capsule is power-packed with 10g of Tribulus Terrestris whole plant dry extract & 1g of Korean Ginseng root dry extract.
This unique combination of Tribulus & Ginseng not only promotes vitality but is also designed for daily convenience, with just 1-2 capsules recommended daily with food. Elevate your vitality & fuel your body with Musashi Tribulus+.
Q&A's
Ask a question about
Musashi Tribulus+
Can Musashi Tribulus+ be taken with other supplements?




Yes. Musashi Tribulus+ may be taken with many other supplements for a synergistic effect, including Musashi 100% Whey Protein, Musashi Pre-Workout or Musashi Creatine.

How often should I take Musashi Tribulus+?




For best results, take 1-2 capsules daily with food.

Is Musashi Tribulus+ safe for daily consumption?




Yes, it's designed for daily use in healthy users. However, always follow the recommended dosage & consult with a healthcare professional if unsure.

Can Musashi Tribulus+ help improve my energy levels?




Yes, the formula is designed to support stamina & energy levels, making you feel more vibrant & active.

Does Musashi Tribulus+ support a healthy libido?




The combination of Tribulus terrestris and Korean Ginseng may support a healthy libido, enhancing overall vitality.
Reviews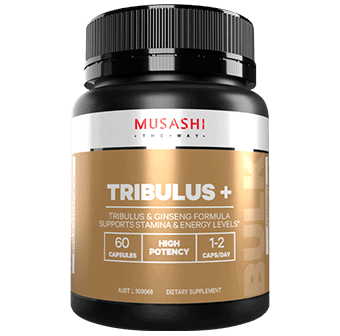 Based on reviews collected by
&
Write a review

Contact Us