https://www.mrsupplement.com.au/klout-kaio?variation=16214
Klout Kaio (320g / 25 Serves Cosmic Dust)
Klout
Supplements > Pre Workout > Pre Workout
https://cdn.mrsupplement.com.au/resources/imgs/products/klout-kaio.1690756262484.png
http://schema.org/NewCondition
http://schema.org/OutOfStock
AUD
https://www.mrsupplement.com.au/klout-kaio?variation=16214
79.95
AUD
https://www.mrsupplement.com.au/klout-kaio?variation=16213
Klout Kaio (320g / 25 Serves Psycho Serum)
Klout
Supplements > Pre Workout > Pre Workout
https://cdn.mrsupplement.com.au/resources/imgs/products/klout-kaio.1690756262484.png
http://schema.org/NewCondition
http://schema.org/OutOfStock
AUD
https://www.mrsupplement.com.au/klout-kaio?variation=16213
79.95
AUD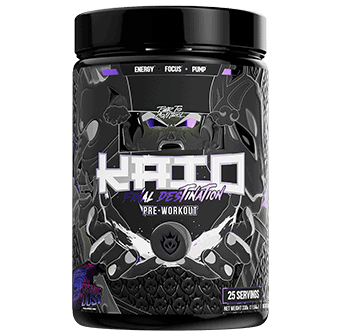 Kaio
Premium Level Pre-Workout
Elevate Performance, Pump & Focus
Total Transparency - Trust What You Consume
Patented Ingredients Like No Other
USA Made Formula

(0)
Write a review
Product
Q&A's
Reviews
Add To Cart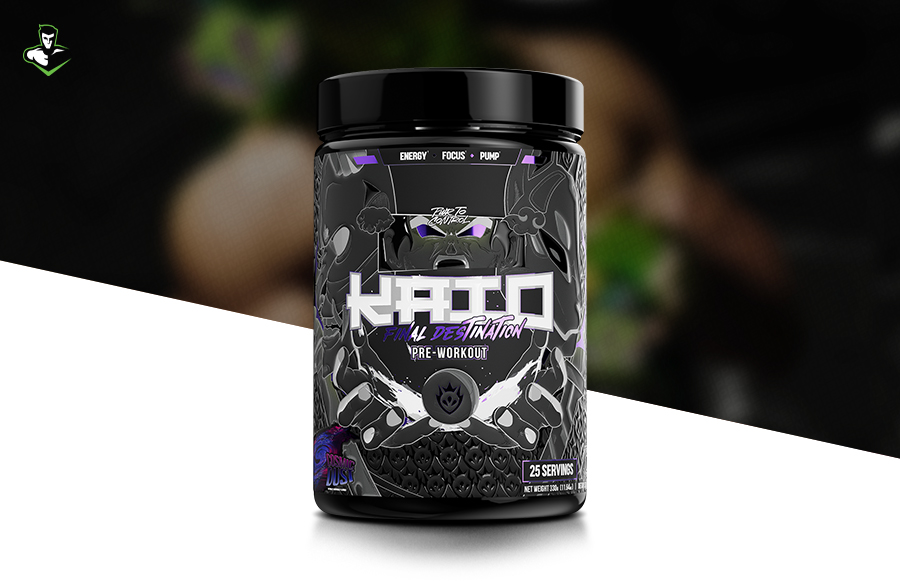 Ready to take your workouts to a whole new dimension? Say hello to Klout™ Kaio, the pre-workout that's on another power level – over 9,000 to be exact! The name says it all: Kaio represents better speed, power, agility, and an abundance of energy like never before. With 8 different trademarked ingredients packed into this powerhouse formula, Kaio brings unmatched performance to your fitness journey.
Elevated Performance with Premium Ingredients
Kaio doesn't settle for mediocrity. It's fueled by a full NO3-T Nitrate blend, delivering incredible pumps that will leave you in awe. Prepare for an abundance of focus and mental clarity, thanks to the insanely loaded nootropic ingredients. And the energy? Oh, it's an experience you have to feel to believe – smooth, powerful, and beyond words.
Kaio: Setting the New Standard for Pre-Workouts
Once you experience the force of Kaio, there's no turning back. It has quickly become the gold standard for premium pre-workouts, standing unmatched against the competition. Get ready to elevate your game and achieve new heights with every scoop of Kaio.
Total Transparency: Trust What You Consume
At Klout™, we value your trust and well-being. That's why Kaio boasts full transparency with its formula, backed by scientific data. You can have peace of mind knowing exactly what you're putting into your body.
Patented Ingredients for Unparalleled Quality
Kaio doesn't cut corners. We use high-quality, patented ingredients sourced with precision. Wherever possible, we ensure that you know EXACTLY where each ingredient comes from, guaranteeing premium quality every step of the way.
Premium Formulas Made in the USA
Your health and fitness aspirations deserve the best. Klout™ takes pride in crafting premium formulas with ethically sourced ingredients. Rest assured that Kaio is produced in fully FDM / GMP compliant facilities right here in the USA.
Conclusion: Embrace the Power of Kaio
Are you ready to step into a realm of limitless power and energy? Klout™ Kaio is your key to unlocking the extraordinary potential within you. Elevate your workouts, exceed your limits, and make Kaio your ultimate training partner. Join the ranks of those who have experienced the force of Kaio – once you try it, you'll never look back.
Q&A's
Ask a question about
Klout Kaio
What is Klout Kaio?




Klout Kaio is a premium transparent pre-workout supplement designed to elevate your fitness performance, offering enhanced speed, power, focus, & energy. Packed with 8 trademarked ingredients, it stands as the new gold standard in pre-workouts.

What makes Klout Kaio stand out from other pre-workouts?




Klout Kaio is unmatched in its category due to its total transparency, patented ingredients, & its commitment to premium quality. It's formulated with multiple premium grade ingredients to ensure unparalleled performance during workouts.

How does Klout Kaio support mental clarity and focus?




Klout Kaio contains a potent PWR Focus Blend featuring ingredients like Taurine, L-Tyrosine, and CognatIQ (Whole Coffee Fruit Extract). This blend is specially formulated to sharpen mental clarity & boost concentration during workouts.

Will Klout Kaio help with muscle pumps?




Yes. Klout Kaio boasts a PWR Pump Max blend, infused with a full NO3-T Nitrate blend, ensuring intense & long-lasting muscle pumps during your exercise sessions.

I see there's caffeine in Klout Kaio. How much is present?




Klout Kaio contains Caffeine Anhydrous (300mg) & Infinergy (which yields 75% caffeine). Together, they provide a smooth & powerful energy surge without the crash commonly associated with other pre-workouts.
Reviews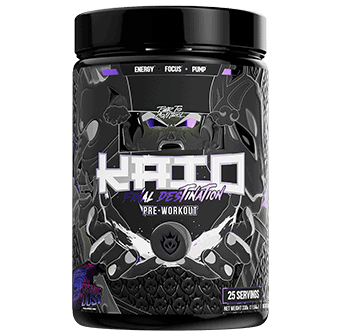 Based on reviews collected by
&
Write a review

Contact Us