https://www.mrsupplement.com.au/faction-labs-disorder-energy?variation=15331
Faction Labs Disorder Energy (250ml x 12 Blue Pearl)
Faction Labs
Supplements > Pre Workout > Pre Workout RTD
https://cdn.mrsupplement.com.au/resources/imgs/products/faction-labs-disorder-energy.1644953727961.png
http://schema.org/NewCondition
http://schema.org/OutOfStock
AUD
https://www.mrsupplement.com.au/faction-labs-disorder-energy?variation=15331
54.95
AUD
https://www.mrsupplement.com.au/faction-labs-disorder-energy?variation=15335
Faction Labs Disorder Energy (500ml x 12 Blue Pearl)
Faction Labs
Supplements > Pre Workout > Pre Workout RTD
https://cdn.mrsupplement.com.au/resources/imgs/products/faction-labs-disorder-energy.1644953727961.png
http://schema.org/NewCondition
http://schema.org/OutOfStock
AUD
https://www.mrsupplement.com.au/faction-labs-disorder-energy?variation=15335
64.95
AUD
https://www.mrsupplement.com.au/faction-labs-disorder-energy?variation=15330
Faction Labs Disorder Energy (250ml x 12 Green Haze)
Faction Labs
Supplements > Pre Workout > Pre Workout RTD
https://cdn.mrsupplement.com.au/resources/imgs/products/faction-labs-disorder-energy.1644953727961.png
http://schema.org/NewCondition
http://schema.org/OutOfStock
AUD
https://www.mrsupplement.com.au/faction-labs-disorder-energy?variation=15330
54.95
AUD
https://www.mrsupplement.com.au/faction-labs-disorder-energy?variation=15334
Faction Labs Disorder Energy (500ml x 12 Green Haze)
Faction Labs
Supplements > Pre Workout > Pre Workout RTD
https://cdn.mrsupplement.com.au/resources/imgs/products/faction-labs-disorder-energy.1644953727961.png
http://schema.org/NewCondition
http://schema.org/OutOfStock
AUD
https://www.mrsupplement.com.au/faction-labs-disorder-energy?variation=15334
64.95
AUD
https://www.mrsupplement.com.au/faction-labs-disorder-energy?variation=15329
Faction Labs Disorder Energy (250ml x 12 Red Russian)
Faction Labs
Supplements > Pre Workout > Pre Workout RTD
https://cdn.mrsupplement.com.au/resources/imgs/products/faction-labs-disorder-energy.1644953727961.png
http://schema.org/NewCondition
http://schema.org/OutOfStock
AUD
https://www.mrsupplement.com.au/faction-labs-disorder-energy?variation=15329
54.95
AUD
https://www.mrsupplement.com.au/faction-labs-disorder-energy?variation=15333
Faction Labs Disorder Energy (500ml x 12 Red Russian)
Faction Labs
Supplements > Pre Workout > Pre Workout RTD
https://cdn.mrsupplement.com.au/resources/imgs/products/faction-labs-disorder-energy.1644953727961.png
http://schema.org/NewCondition
http://schema.org/OutOfStock
AUD
https://www.mrsupplement.com.au/faction-labs-disorder-energy?variation=15333
64.95
AUD
https://www.mrsupplement.com.au/faction-labs-disorder-energy?variation=15328
Faction Labs Disorder Energy (250ml x 12 Yellow Fever)
Faction Labs
Supplements > Pre Workout > Pre Workout RTD
https://cdn.mrsupplement.com.au/resources/imgs/products/faction-labs-disorder-energy.1644953727961.png
http://schema.org/NewCondition
http://schema.org/OutOfStock
AUD
https://www.mrsupplement.com.au/faction-labs-disorder-energy?variation=15328
54.95
AUD
https://www.mrsupplement.com.au/faction-labs-disorder-energy?variation=15332
Faction Labs Disorder Energy (500ml x 12 Yellow Fever)
Faction Labs
Supplements > Pre Workout > Pre Workout RTD
https://cdn.mrsupplement.com.au/resources/imgs/products/faction-labs-disorder-energy.1644953727961.png
http://schema.org/NewCondition
http://schema.org/OutOfStock
AUD
https://www.mrsupplement.com.au/faction-labs-disorder-energy?variation=15332
64.95
AUD

Disorder Energy
Disorder RTD Carbonated Cans, Refuse To Be Ordinary
Disorder Pre-Workout in a Can
Zero Sugar Formula
Delicious Flavours
Available in 250 or 500mL Sizes

(0)
Write a review
Product
Q&A's
Related Articles
Reviews
Add To Cart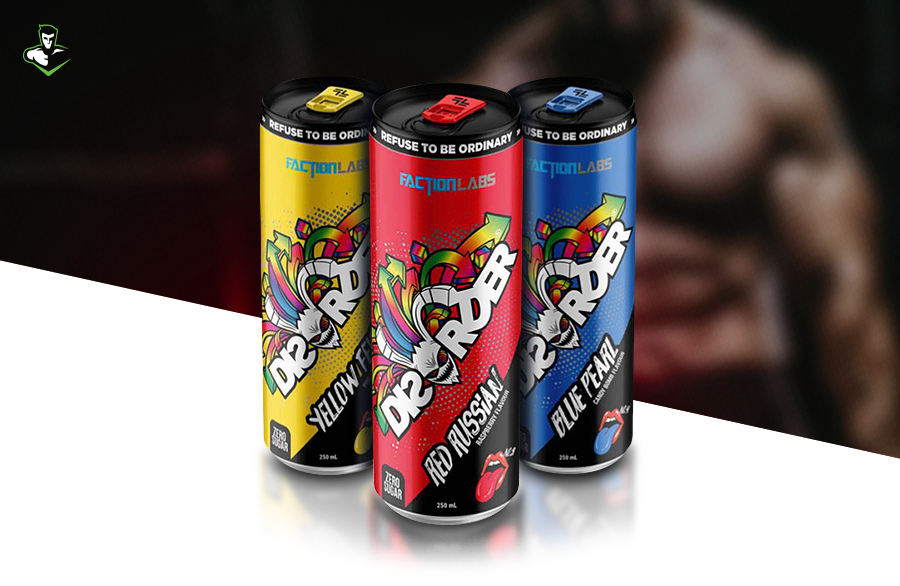 From Faction Labs, one of the hottest supplement companies on the planet. Comes their super-popular Disorder Energy pre-workout in a can. You know Disorder, you know the energy, you know the power & you know the taste. It's famous across Australia and rightly so. Now you can also have it in a convenient ready to drink (RTD) carbonated can.
What Does Disorder in a Can Do?
Disorders Cans do exactly what the powdered version does. They prep you for a great ride. Some even would say they send you on a momentous pre-workout journey. Disorder Cans do this by boosting energy, focus, feelings of well-being and strength. Ensuring your workout is disorderly intense. Allow you to plough through the reps, delivering only the best results.
Disorder Energy Can Flavours
With some of the best-tasting flavours on the planet, Disorder energy cans shall not disappoint. With a confectionary taste that's truly delicious, you will be addicted and want to try each flavour. What's the best Disorder Energy Can flavour, you decide. Disorders RTD comes in the following great choices:
Red Russian - Raspberry
Green Haze - Passion Fruit
Blue Pearl - Candy Bomb
Yellow Fever - Pine Lime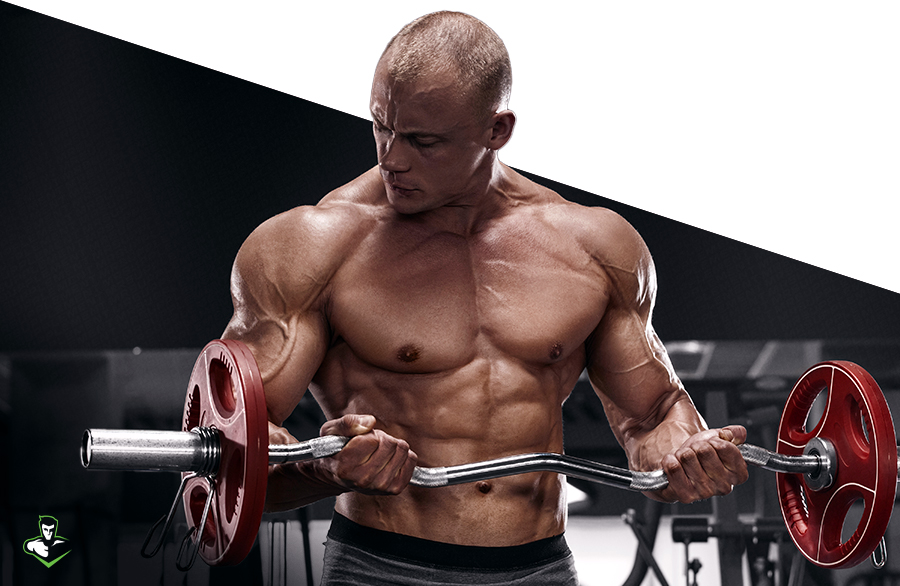 Disorder Energy Can Ingredients
Simple and effective is how we'd describe Disorder Energy RTD cans ingredients. With favourite proven winners including caffeine-anhydrous, citrulline-malate, l-theanine, l-tyrosine and beta-alanine. Furthermore, there is zero sugar, that's right absolutely none.
Disorder Energy Can Review
With a great taste and outstanding zero sugar nutrients Disorder carbonated energy cans are a fantastic, convenient pre-workout treat. They shall provide energy, focus, pump and power for your training. So whether you're doing a weights session, HIIT or cardio. Disorder cans are there for you giving the boost to get you at your very best.
Q&A's
Ask a question about
Faction Labs Disorder Energy
What is Disorder Energy Drink?




Disorder Energy Drink is Faction Labs carbonated can version of their super-popular Disorder pre-workout powder. It provides the same benefits as the powder in a convenient tasty carbonated can.

What are Disorder Energy Drink's benefits?




Instant feel-good energy, focus, strength and drive in a convenient to take carbonated can.

How many hours before sleep can I take my last Disorder drink?




We'd recommend not consuming Disorder cans within 6 hours of sleep.

How many Disorder cans should be taken daily?




We would recommend one 500mL can daily to be enough for most people. Experienced stimulant drink users may choose up to 2 cans daily. Always follow the manufacturers label directions.

What supplements can I combine Disorder energy cans with?




They may be used with most non-stimulant supplements including protein powders, creatine, health supplements or amino acids including Faction Labs Core 9 EAA.

What size Disorder cans are available?




They are available in two sizes. The smaller 250mL or larger sized 500mL.

Do Disorder Energy Cans contain sugar?




Are there any negative side effects from Disorder energy cans?




No negative side effects would be expected when taken as directed by healthy individuals. As this is a stimulant based drink we recommend monitoring your total caffeine and stimulant intake.

Are Disorder Energy cans safe for minors?




Disorder energy cans as safe for healthy users 16 years and older. Always follow the manufacturers label recommendations.
Related Articles
Reviews


Based on reviews collected by
&
Write a review

Contact Us