https://www.mrsupplement.com.au/bsn-aminox-eaas?variation=15121
BSN AminoX EAAs (375g / 25 Serves Purple People Eater)
BSN
Supplements > Amino Acids > Amino Acid Blends
https://cdn.mrsupplement.com.au/resources/imgs/products/bsn-aminox-eaas.1636509429164.png
http://schema.org/NewCondition
http://schema.org/InStock
AUD
https://www.mrsupplement.com.au/bsn-aminox-eaas?variation=15121
44.95
AUD
https://www.mrsupplement.com.au/bsn-aminox-eaas?variation=15124
BSN AminoX EAAs (375g / 25 Serves Strawberry Dragonfruit)
BSN
Supplements > Amino Acids > Amino Acid Blends
https://cdn.mrsupplement.com.au/resources/imgs/products/bsn-aminox-eaas.1636509429164.png
http://schema.org/NewCondition
http://schema.org/InStock
AUD
https://www.mrsupplement.com.au/bsn-aminox-eaas?variation=15124
44.95
AUD
https://www.mrsupplement.com.au/bsn-aminox-eaas?variation=15122
BSN AminoX EAAs (375g / 25 Serves Watermelon Smash)
BSN
Supplements > Amino Acids > Amino Acid Blends
https://cdn.mrsupplement.com.au/resources/imgs/products/bsn-aminox-eaas.1636509429164.png
http://schema.org/NewCondition
http://schema.org/InStock
AUD
https://www.mrsupplement.com.au/bsn-aminox-eaas?variation=15122
44.95
AUD
https://www.mrsupplement.com.au/bsn-aminox-eaas?variation=15123
BSN AminoX EAAs (375g / 25 Serves White Bark Raspberry)
BSN
Supplements > Amino Acids > Amino Acid Blends
https://cdn.mrsupplement.com.au/resources/imgs/products/bsn-aminox-eaas.1636509429164.png
http://schema.org/NewCondition
http://schema.org/InStock
AUD
https://www.mrsupplement.com.au/bsn-aminox-eaas?variation=15123
44.95
AUD

AminoX EAAs
Muscle Support & Recovery
Muscle Protein Synthesis, Recovery and Endurance
10g Essential Amino Acids Per Serving
1:1 Ratio of BCAA's to other Essential Amino Acids
Non-Caffeinated & Zero Sugar
In Stock

(0)
Write a review
Product
Q&A's
Reviews
Add To Cart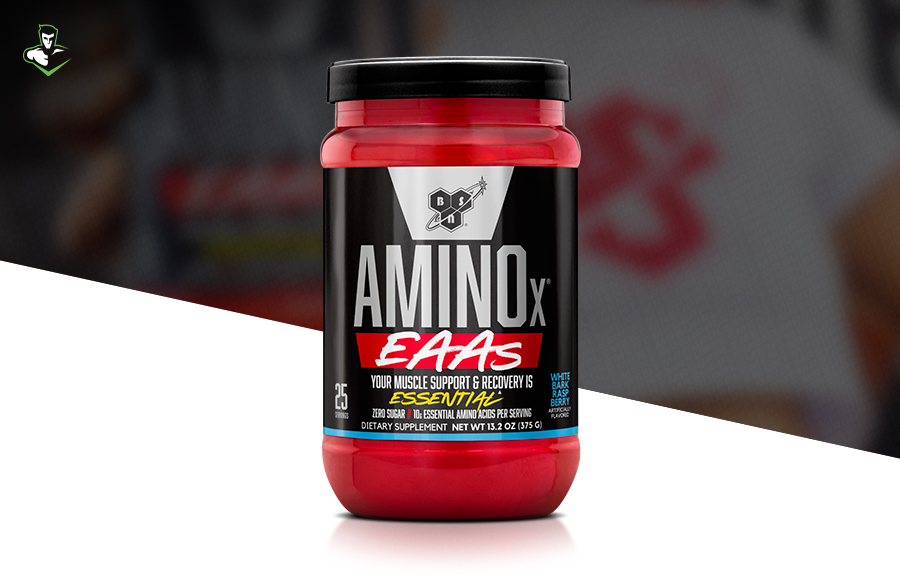 Muscle protein synthesis is what everyone is after, and protein synthesis demands the essential amino acids that your body doesn't produce on its own. Muscle protein synthesis is unlocked when you have all 9 essential amino acids.
That's why the PhD-accredited scientists on the BSN research team dialled up AMINOx EAAs with an industrial-strength 10 gram serving of ALL 9 EAAs, giving your muscles even more of what they need. The result is a precision-engineered formula for muscle protein synthesis, recovery and endurance — all with zero caffeine, and zero sugar.
Plus, AMINOx EAAs is available in a variety of exciting flavours. When your goals are performance and recovery, go with AMINOx EAAs.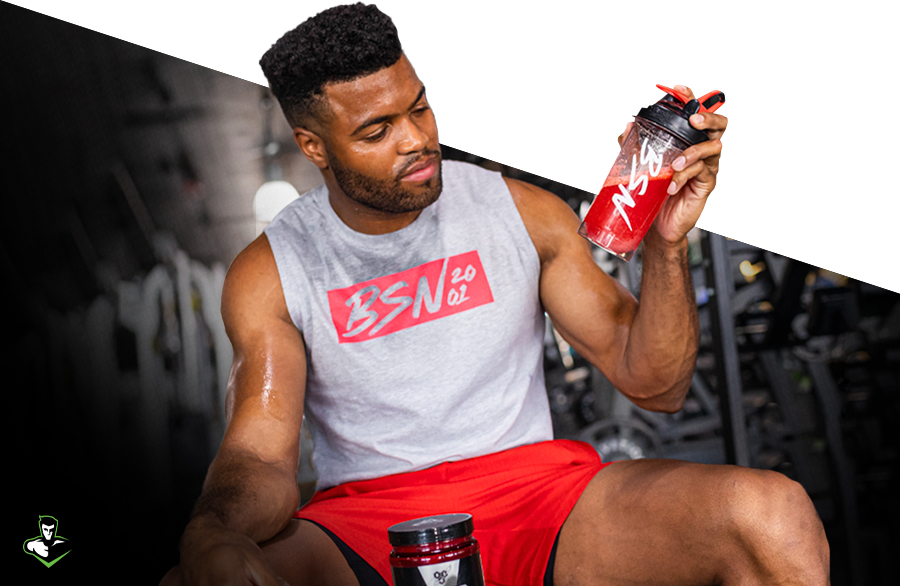 Q&A's
Ask a question about
BSN AminoX EAAs
Can BSN AminoX be taken with Syntha-6?




Yes - in fact these products would work together extremely well to promote optimal muscle recovery. Use the AminoX during workout and the Syntha-6 (or any other protein shake) afterwards.

When should I take BSN AminoX?




Although AminoX could be used as a post-workout, it is best used during your training. Then, using a high-quality protein powder after your workout to make the most of its effects on muscle protein synthesis.

How many different amino acids are in AminoX's formula?




BSN AminoX contains all 9 essential amino acids including the 3 branched-chain amino acids (BCAAs).

How many grams of EAAs do I get per serve?




One serving of AminoX EAAs contains 10g of essential amino acids.

Does AminoX contain BCAAs?




Yes - all 3 branched-chain amino acids are includes in this EAA formula at a 1:1:1 ratio.
Reviews


Based on reviews collected by
&
Write a review

Contact Us