https://www.mrsupplement.com.au/bsc-clean-coffee-brain-fuel?variation=15381
BSc Clean Coffee Brain Fuel (150g / 30 Serves)
BSc Body Science
Supplements > Health > Nootropics
https://cdn.mrsupplement.com.au/resources/imgs/products/bsc-clean-coffee-brain-fuel.1647378617316.png
http://schema.org/NewCondition
http://schema.org/InStock
AUD
https://www.mrsupplement.com.au/bsc-clean-coffee-brain-fuel?variation=15381
29.95
AUD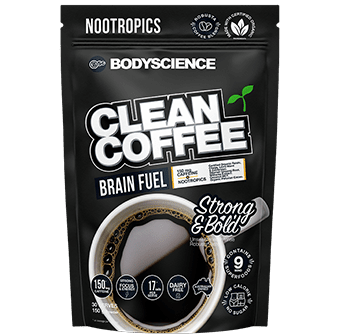 Clean Coffee Brain Fuel
Brain Fuel Coffee
Promote Positive Energy
Improve Cognitive Function & Mood
Help Healthy Gut & Digestion
Boost Metabolism & Performance
In Stock

(0)
Write a review
Product
Q&A's
Reviews
Add To Cart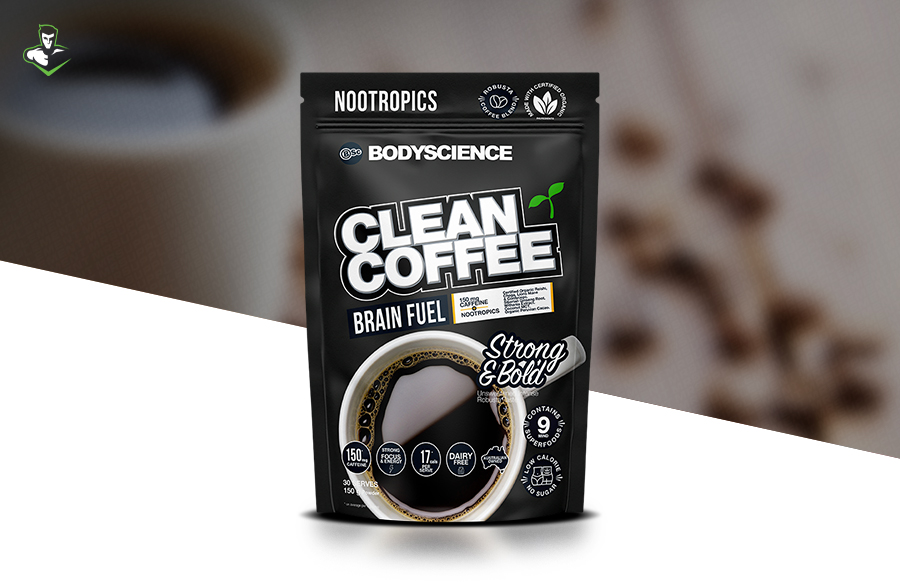 Your new addiction is here Robusta Coffee blend with 9 mind superfoods!
Real coffee, real ingredients.
It's time to wake up happy, train smart and stay sharp.
A superior coffee blend containing Australian blended Robusta Coffee, 9 mind superfoods including 4 x adaptogenic mushrooms (Reishi Mushroom Powder), Chaga (Inonotus Obliquus), Lions Mane (Hericium Obliquus), Cordyceps (Cordyceps Militaris), Withania (Ashwagandha), Siberian Ginseng, Peruvian Cacao, Coconut MCT.A perfect blend of 150mg of caffeine and 9 mind superfoods.
Make it your way…Intense, bold coffee with a smooth silky finish. Perfect to enjoy as is, with sweetener, hot or cold, with milk or plant-based milk alternative of your choice. Coffee your way. Productivity in a cup and it's less than $1 a day per serve. Use your brain, get caffeinating!
Q&A's
Ask a question about
BSc Clean Coffee Brain Fuel
Does Bsc Clean Coffee Brain Fuel contain any calories?




Clean Coffee Brain Fuel only contains 17 calories per serve - which in the grand scheme of things is as close to no calories as can get.

Would Bsc Clean Coffee Brain Fuel break my fast?




No - there are only 17 calories per coffee. With the added ketones in this coffee, it would be perfect to help those get through the hard stages of a fast.

How is Bsc Clean Coffee Brain Fuel different to normal coffee?




Bsc Clean Coffee Brain Fuel is a keto-friendly coffee with MCT oils to help produce ketones which have been shown to be a great fuel for the brain. Also, this product includes nootropics such as Lion's Mane for increased focus and overall mental clarity.
Reviews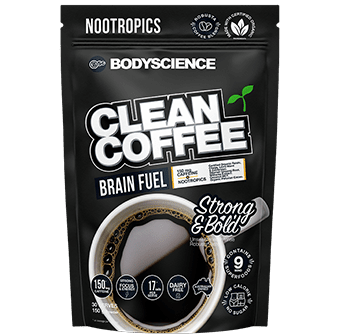 Based on reviews collected by
&
Write a review

Contact Us