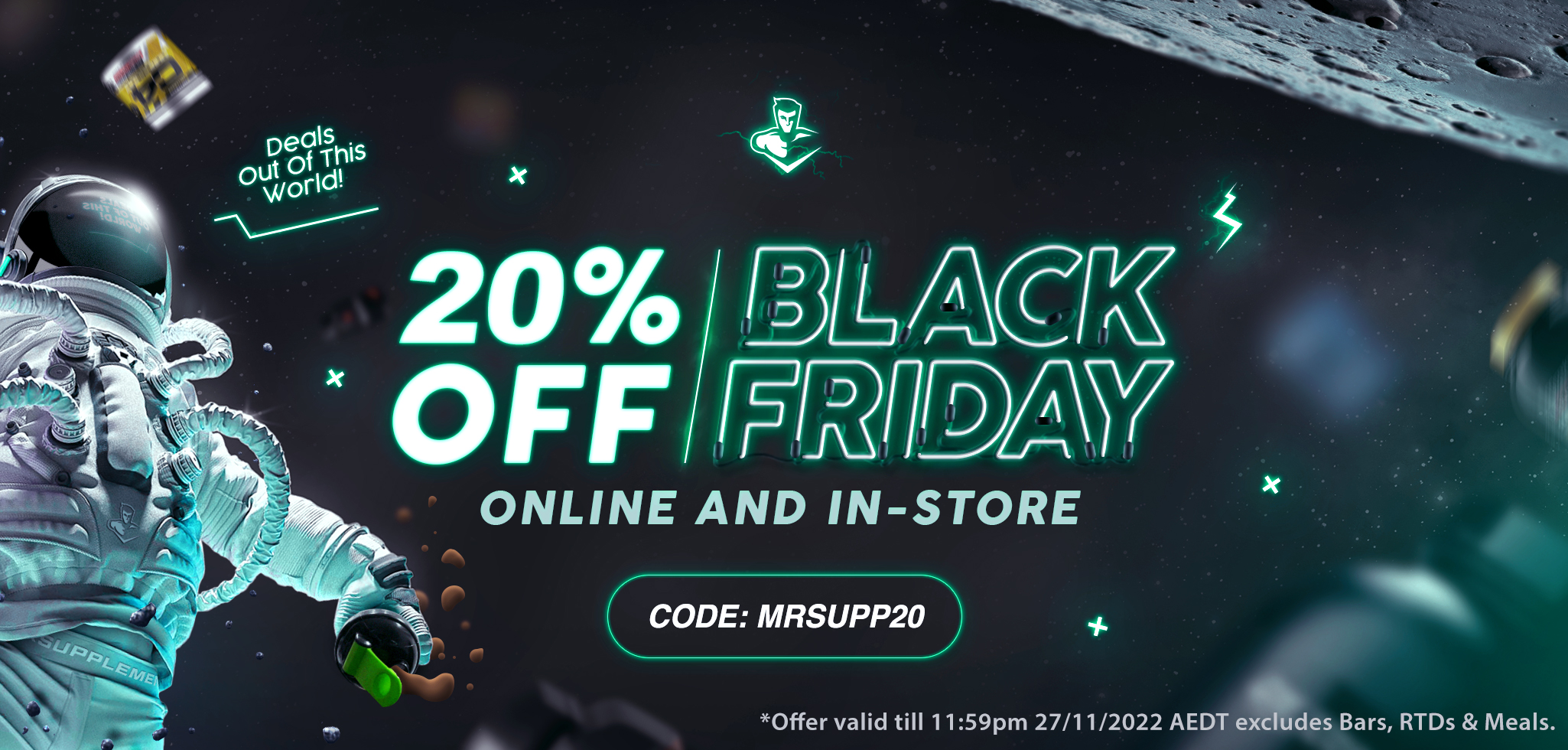 Mr Supplement - Black Friday Supplement Deals 2022 - 20th November to 27th November AEDT
Mr Supplement wants to give you a treat this coming Black Friday. This is one of the best and the biggest shopping days to buy supplements as you will find many hot deals on offer. Why not take this opportunity to stock up on your supplements and the chance to get some early Christmas shopping done? Be sure to check out plenty of red-hot killer Black Friday deals on all your favourite sports nutrition products at Mr Supplement storewide. Start planning, get ready to shop smart and stay fit as the countdown begins. The holidays are approaching, so what better time to prepare for the shopping season.
Black Friday Promo Code
Simply use our promo code by entering MRSUPP20 when you checkout to claim your Black Friday 20% discount in 2022.
Contact Us