https://www.mrsupplement.com.au/before-you-speak-adrenal-reset?variation=14059
Before You Speak Adrenal Reset (30 Mocha Sachets)
Before You Speak
Supplements > Health > Nootropics
https://cdn.mrsupplement.com.au/resources/imgs/products/before-you-speak-adrenal-reset.1619390162470.png
http://schema.org/NewCondition
http://schema.org/InStock
AUD
https://www.mrsupplement.com.au/before-you-speak-adrenal-reset?variation=14059
69.95
AUD

Adrenal Reset
Relax Repair Reset
Aid your sleep cycle
Reduce stress & anxiety
Assist with muscle recovery
Great mocha taste
In Stock

(0)
Write a review
Product
Q&A's
Reviews
Add To Cart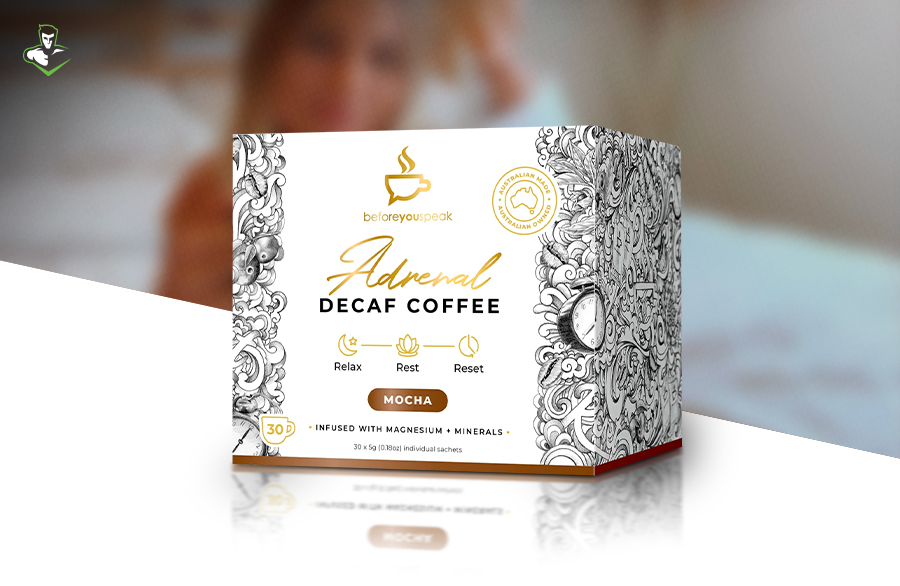 Love coffee but don't want to stay up until 2am staring at the ceiling?

Meet Adrenal Reset mocha, your new best friend.
This decaffeinated beauty is packed full of carefully selected ingredients to help regulate stress, fight fatigue, and aid your sleep cycle. Whilst tackling the physical and mental pressures of daily life, it's important we allow time to recover. So do you yourself a solid: pour a cup, unplug the wifi and take a deep breath...it's time to reset.
Q&A's
Ask a question about
Before You Speak Adrenal Reset
Reviews


Based on reviews collected by
&
Write a review

Contact Us