https://www.mrsupplement.com.au/Underground-labs-chrysin?variation=15077
Underground Labs Chrysin (30 Caps / 30 Serves)
Underground Labs Chrysin (also known as 5,7 Dihydroxyflavone & Passion Flower Extract) is a dietary supplement that delivers a focused approach to incorporating Chrysin, a naturally occurring flavonoid found in some plants, into your diet. This product is designed for individuals who value precision and purity in their supplements, offering Chrysin in a consistent and carefully measured dose. 
Underground Labs
Supplements > Testosterone > Anti Estrogen
https://cdn.mrsupplement.com.au/resources/imgs/products/Underground-labs-chrysin.1635388868305.png
http://schema.org/NewCondition
http://schema.org/OutOfStock
AUD
https://www.mrsupplement.com.au/Underground-labs-chrysin?variation=15077
27.95
AUD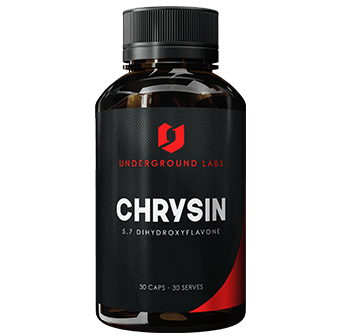 Chrysin
One-a-Day Pure Chrysin Capsules
Highest Quality Ingredient Extract
500mg Per Serve
No Added Fillers or Binders
Convenient Capsule Form

(3)
Write a review
Product
Q&A's
Reviews
Add To Cart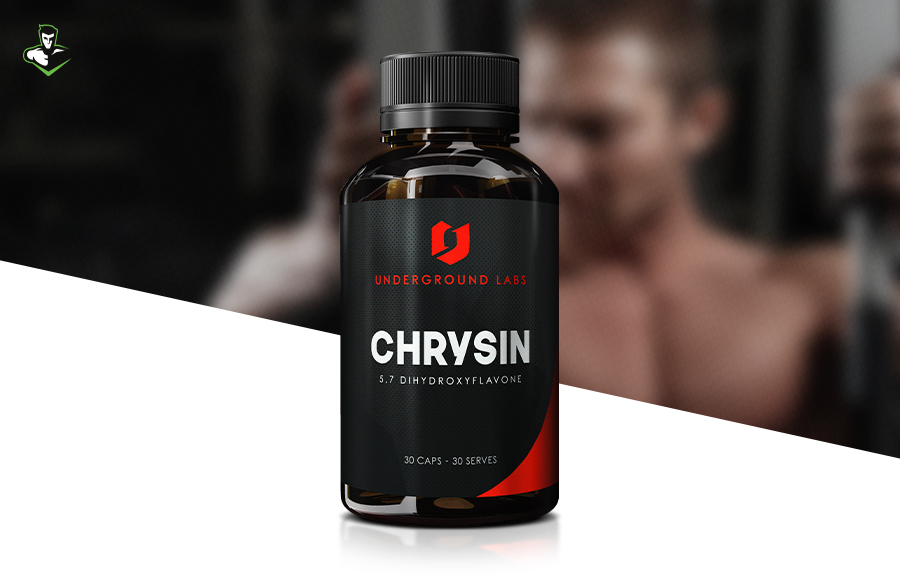 Underground Labs Chrysin (also known as 5,7 Dihydroxyflavone & Passion Flower Extract) is a dietary supplement that delivers a focused approach to incorporating Chrysin, a naturally occurring flavonoid found in some plants, into your diet. This product is designed for individuals who value precision and purity in their supplements, offering Chrysin in a consistent and carefully measured dose.
100% Money Back Guarantee
Underground Labs make the world's best supplements & and is so confident you'll be more than satisfied, offers a 100% money-back guarantee for any customer who is not. Tried it, not satisfied, don't like it, simply return it. 100% money back. Guaranteed.
Q&A's
Ask a question about
Underground Labs Chrysin
Reviews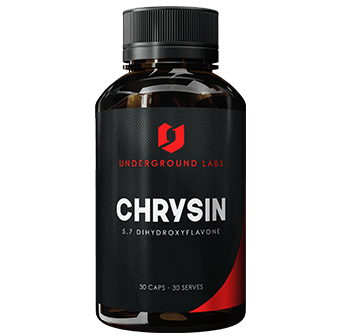 Excellent

Based on reviews collected by
&
Write a review

Underground Labs Chrysin
Underground Labs Chrysin
Underground Labs Chrysin
30 Caps / 30 Serves
As described
Collected via Trustpilot
Underground Labs Chrysin
Underground Labs Chrysin
Underground Labs Chrysin
30 Caps / 30 Serves
Wow when I seen the special deal going for these Chrysin tablets I was like f__k yeah I'm buying 5 or 6 I can't remember, I mix these tabs with Dim tablets for keeping my estrogen levels at lower levels from the test I take, keeps everything spot on, thanks again for the great deals MRSUPPLEMENTS 💯🤙
Collected via Trustpilot
Underground Labs Chrysin
Underground Labs Chrysin
Underground Labs Chrysin
30 Caps / 30 Serves
This product does exactly what I was searching for in regards to balancing my estrogen levels, I'm about to order my 3rd bottle. I recommend to men, Thank yous MrSupplements 🤙
Collected via Trustpilot
Next Page
Contact Us