https://www.mrsupplement.com.au/vantage-resistance-bands?variation=13955
Vantage Resistance Bands (5 pack)
Vantage
Supplements > Accessories > Wraps & Straps
https://cdn.mrsupplement.com.au/resources/imgs/products/vantage-resistance-bands.1596517134951.png
http://schema.org/NewCondition
http://schema.org/OutOfStock
AUD
https://www.mrsupplement.com.au/vantage-resistance-bands?variation=13955
24.95
AUD

Resistance Bands
Resistance Bands
5 Levels of Resistance
Effective for Both Upper & Lower Body Training
Ideal for Recovery & Injury Rehabilitation
Compact & Portable for Travel

(2)
Write a review
Product
Q&A's
Reviews
Add To Cart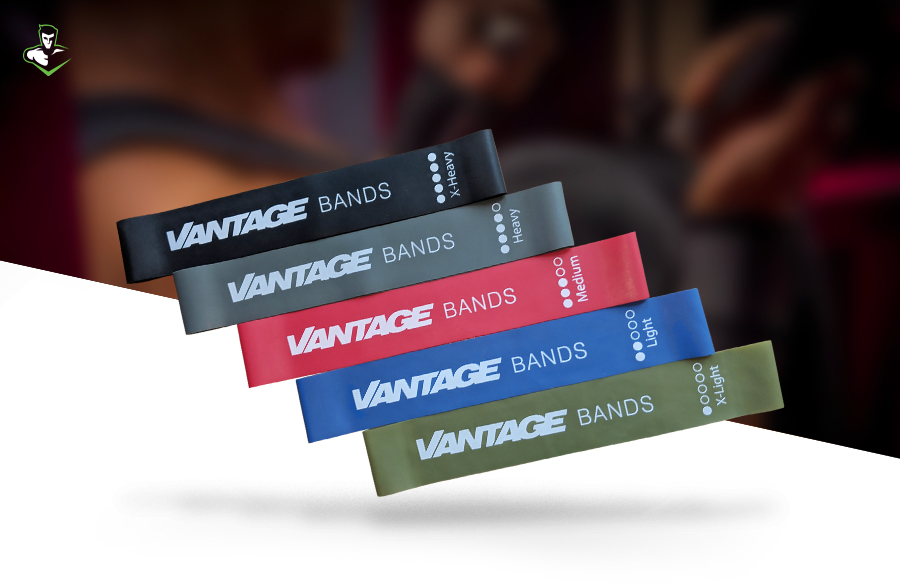 Vantage Strength Resistance Bands are an effective and versatile training tool that should be in everyone's gym bag. Available in 5 different resistance levels, ranging from X-Light to X-Heavy. Get more out of your workout by adding resistance to stabilise your movements and increase intensity.
Q&A's
Ask a question about
Vantage Resistance Bands
Are Vantage Resistance Bands suitable for travel?




Yes, one of the key features of Vantage Resistance Bands is their portability. They are compact & lightweight, making them the perfect workout companion for travel or when you're on the move.

Can Vantage Resistance Bands replace traditional weights?




While Vantage Resistance Bands can be a great addition to your workout routine, they may not entirely replace traditional weights. However, they do provide a different type of resistance & can be an excellent alternative or supplement to weight training.

Can Vantage Resistance Bands help with muscle recovery?




Absolutely! These bands are ideal for recovery exercises, as they offer a low-impact way to target & activate muscles without putting excessive strain on your joints. They can be used effectively for gentle rehabilitation & promoting blood flow to aid in recovery.

Can I combine multiple bands for even more resistance?




Yes, you can combine multiple Vantage Resistance Bands to increase the overall resistance level. This allows for greater customization, making it easier to tailor your workouts to your specific fitness goals.

Can Vantage Resistance Bands be used by experienced athletes?




Yes, Vantage Resistance Bands are suitable for experienced athletes as well. With the X-Heavy resistance option, even the fittest individuals can challenge themselves & add variety to their workout routines.

Are Vantage Resistance Bands suitable for beginners?




Absolutely! Vantage Resistance Bands are available in different resistance levels, including X-Light, which is perfect for beginners. As your strength & fitness levels improve, you can gradually progress to higher resistance levels.

What are the benefits of using Vantage Resistance Bands?




Using Vantage Resistance Bands offers several benefits, including:

Enhanced muscle activation: The bands engage multiple muscle groups, helping you get more out of your exercises.
Portability: These bands are compact & easy to carry, making them ideal for home workouts, travel, or on-the-go training.
Injury rehabilitation: Vantage Resistance Bands are effective for recovery & injury rehabilitation, providing controlled resistance for strengthening & healing.
Reviews

Excellent

Based on reviews collected by
&
Write a review

Vantage Resistance Bands
Vantage Resistance Bands
Vantage Resistance Bands
5 pack
Good value, very happy
Collected via Trustpilot
Vantage Resistance Bands
Vantage Resistance Bands
Vantage Resistance Bands
5 pack
Good price cheers
Collected via Trustpilot
Next Page
Contact Us