https://www.mrsupplement.com.au/rule-1-pump?variation=14312
Rule 1 Pump (230g / 30 Serves Unflavoured)
Rule 1
Supplements > Pre Workout > Pre Workout Stim-Free
https://cdn.mrsupplement.com.au/resources/imgs/products/rule-1-pump.1610073242293.png
http://schema.org/NewCondition
http://schema.org/InStock
AUD
https://www.mrsupplement.com.au/rule-1-pump?variation=14312
64.95
AUD
https://www.mrsupplement.com.au/rule-1-pump?variation=14310
Rule 1 Pump (315g / 30 Serves Black Cherry Limeade)
Rule 1
Supplements > Pre Workout > Pre Workout Stim-Free
https://cdn.mrsupplement.com.au/resources/imgs/products/rule-1-pump.1610073242293.png
http://schema.org/NewCondition
http://schema.org/InStock
AUD
https://www.mrsupplement.com.au/rule-1-pump?variation=14310
64.95
AUD
https://www.mrsupplement.com.au/rule-1-pump?variation=14311
Rule 1 Pump (315g / 30 Serves Blue Razz Lemonade)
Rule 1
Supplements > Pre Workout > Pre Workout Stim-Free
https://cdn.mrsupplement.com.au/resources/imgs/products/rule-1-pump.1610073242293.png
http://schema.org/NewCondition
http://schema.org/OutOfStock
AUD
https://www.mrsupplement.com.au/rule-1-pump?variation=14311
64.95
AUD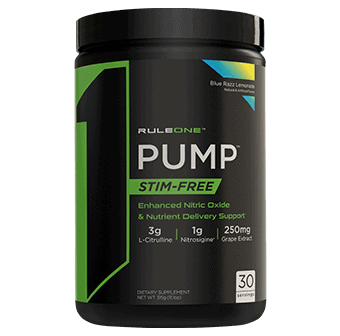 Pump
Nitric oxide support
Stimulant Free Formula
3g L-Citrulline
Increase nitric oxide
In Stock

(2)
Write a review
Product
Q&A's
Reviews
Add To Cart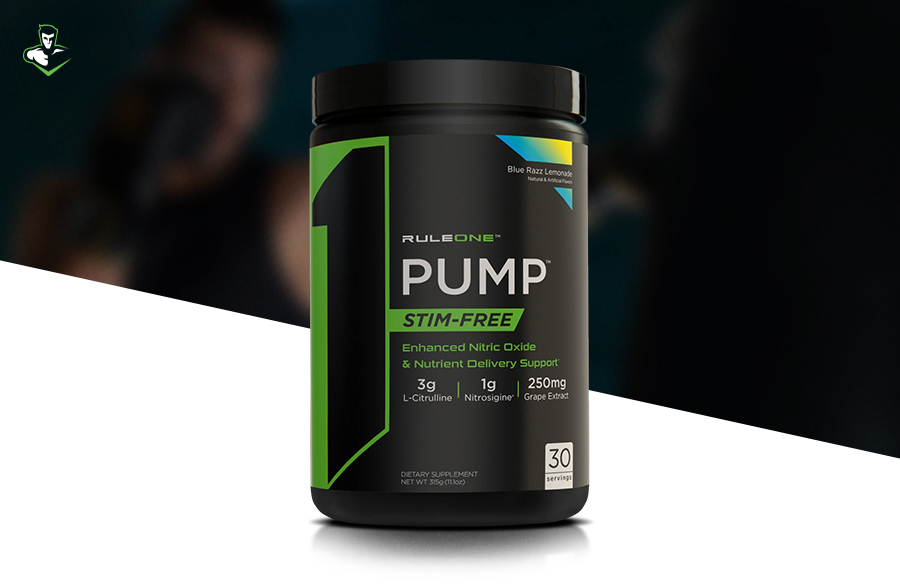 A great 'pump' is a powerful thing. Physically, you can see the vascularity popping up from under the skin. Physiologically, oxygen rich blood engorges the hard-worked muscles causing them to swell. Psychologically, they're hugely motivating. R1 Pump contains a capable combination of ingredients designed to help potentiate this cascade of events. Just add water, and then add exercise.
Q&A's
Ask a question about
Rule 1 Pump
Can you mix R1 Pump and R1 Pre-Lift together?




We wouldn't recommend mixing R1 Pump and Pre Lift together. We'd suggest taking either one product or the other i.e use a stimulant based pre-workout OR stimulant free pre-workout.
Reviews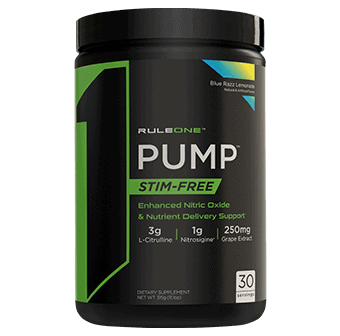 Excellent

Based on reviews collected by
&
Write a review

Rule 1 Pump
Rule 1 Pump
Rule 1 Pump
315g / 30 Serves Blue Razz Lemonade
Had got a sample when i brought creatine in the mail, the taste is way better than some of the top line supplements body builders would recommend. I'm going to switch over to this one instead.
Rule 1 Pump
Rule 1 Pump
Rule 1 Pump
230g / 30 Serves Unflavoured
Because I usually do not have a good relationship with the taste of the pump, I recommend the tasteless product and it is excellent
Next Page
Contact Us