https://www.mrsupplement.com.au/rule-1-collagen-peptides?variation=14368
Rule 1 Collagen Peptides (336g / 28 Serves Chocolate Fudge)
Rule 1
Supplements > Health > Collagen
https://cdn.mrsupplement.com.au/resources/imgs/products/rule-1-collagen-peptides.1613946965258.png
http://schema.org/NewCondition
http://schema.org/OutOfStock
AUD
https://www.mrsupplement.com.au/rule-1-collagen-peptides?variation=14368
44.95
AUD
https://www.mrsupplement.com.au/rule-1-collagen-peptides?variation=14367
Rule 1 Collagen Peptides (336g / 28 Serves Frozen Banana)
Rule 1
Supplements > Health > Collagen
https://cdn.mrsupplement.com.au/resources/imgs/products/rule-1-collagen-peptides.1613946965258.png
http://schema.org/NewCondition
http://schema.org/OutOfStock
AUD
https://www.mrsupplement.com.au/rule-1-collagen-peptides?variation=14367
44.95
AUD
https://www.mrsupplement.com.au/rule-1-collagen-peptides?variation=14369
Rule 1 Collagen Peptides (336g / 28 Serves Peach Mango)
Rule 1
Supplements > Health > Collagen
https://cdn.mrsupplement.com.au/resources/imgs/products/rule-1-collagen-peptides.1613946965258.png
http://schema.org/NewCondition
http://schema.org/InStock
AUD
https://www.mrsupplement.com.au/rule-1-collagen-peptides?variation=14369
44.95
AUD
https://www.mrsupplement.com.au/rule-1-collagen-peptides?variation=14370
Rule 1 Collagen Peptides (336g / 28 Serves Pink Lemonade)
Rule 1
Supplements > Health > Collagen
https://cdn.mrsupplement.com.au/resources/imgs/products/rule-1-collagen-peptides.1613946965258.png
http://schema.org/NewCondition
http://schema.org/InStock
AUD
https://www.mrsupplement.com.au/rule-1-collagen-peptides?variation=14370
44.95
AUD
https://www.mrsupplement.com.au/rule-1-collagen-peptides?variation=14366
Rule 1 Collagen Peptides (280g / 28 Serves Unflavored)
Rule 1
Supplements > Health > Collagen
https://cdn.mrsupplement.com.au/resources/imgs/products/rule-1-collagen-peptides.1613946965258.png
http://schema.org/NewCondition
http://schema.org/InStock
AUD
https://www.mrsupplement.com.au/rule-1-collagen-peptides?variation=14366
44.95
AUD
https://www.mrsupplement.com.au/rule-1-collagen-peptides?variation=15580
Rule 1 Collagen Peptides (560g / 56 Serves Unflavored)
Rule 1
Supplements > Health > Collagen
https://cdn.mrsupplement.com.au/resources/imgs/products/rule-1-collagen-peptides.1613946965258.png
http://schema.org/NewCondition
http://schema.org/OutOfStock
AUD
https://www.mrsupplement.com.au/rule-1-collagen-peptides?variation=15580
69.95
AUD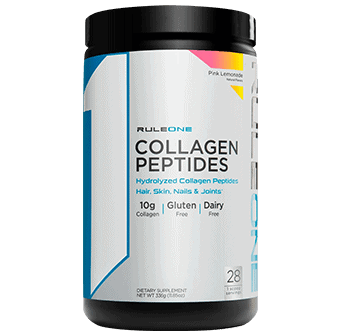 Collagen Peptides
Hydrolyzed Collagen Peptides
Maintaining Strong Cartilage, Bone, Skin, Hair & Nails
10g of Collagen per Serve
Gluten-Free
Dairy-Free
In Stock

(1)
Write a review
Product
Q&A's
Reviews
Add To Cart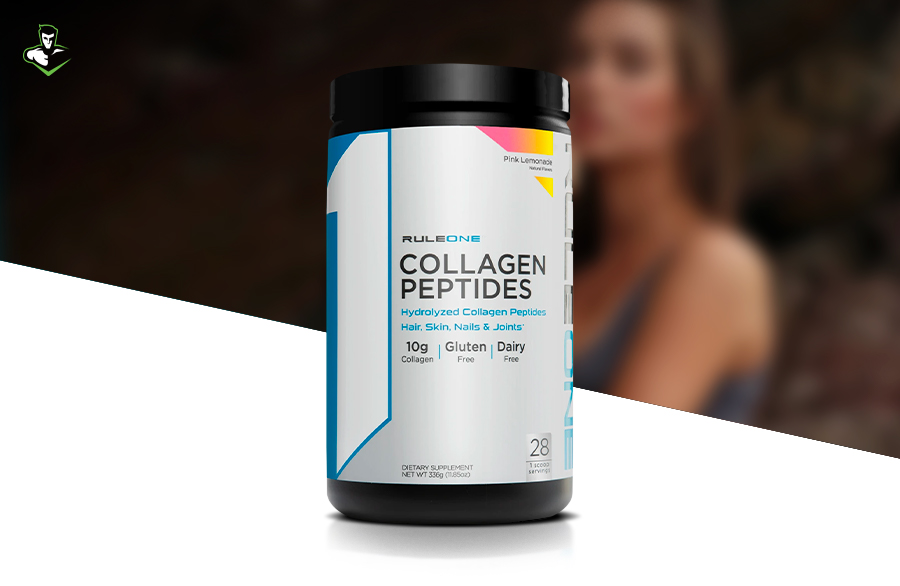 R1 Collagen Peptides are simply made from one superior ingredient. The grass-fed, pasture-raised bovine hide collagen peptides that support hair, skin, nails and joints.
When to Take Rule 1 Collagen Peptides
Collagen has been shown to be effectively taken either in the morning or at night time. Some claim collagen is more effective at night, as the body is naturally healing while sleep, however at the time of writing this is still just a theory.
Rule 1 Collagen Peptides Results & Benefits
Collagen is essentially the glue between our tendons and ligaments. As we get older, we tend to have less collagen in our bodies making for a lack in health of skin, hair, nails and connective tissue. Adding more collagen to our bodies through supplementation can help to avoid these issues. For more in depth information on collagen, click here.
Q&A's
Ask a question about
Rule 1 Collagen Peptides
Reviews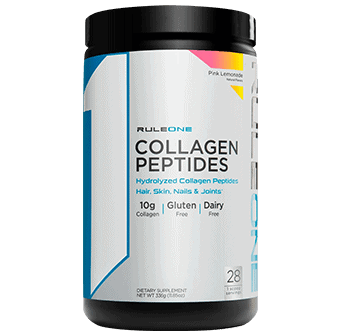 Excellent

Based on reviews collected by
&
Write a review

Rule 1 Collagen Peptides
Rule 1 Collagen Peptides
Rule 1 Collagen Peptides
560g / 56 Serves Unflavored
Good product seems to be doing the trick
Collected via Trustpilot
Next Page
Contact Us