https://www.mrsupplement.com.au/pillar-performance-ultra-omega?variation=14572
Pillar Performance Ultra Omega (120 Capsules / 120 Serves)
Pillar Performance
Supplements > Health > Joint Support
https://cdn.mrsupplement.com.au/resources/imgs/products/pillar-performance-ultra-omega.1620695139987.png
http://schema.org/NewCondition
http://schema.org/OutOfStock
AUD
https://www.mrsupplement.com.au/pillar-performance-ultra-omega?variation=14572
52.95
AUD

Ultra Omega
High Potecy Fish Oil
Triple Strength Concentrated Omega-3
Supports Cardiovascular and Cognitive Health
Relieves Mild Joint Aches and Pains
Natural Orange Oil Flavoured

(1)
Write a review
Product
Q&A's
Reviews
Add To Cart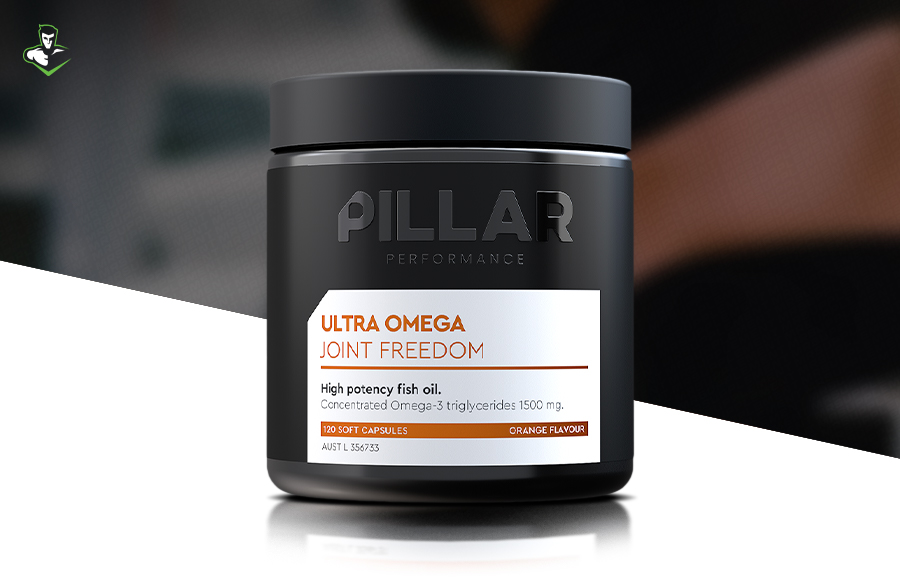 Ultra Omega has been developed with highly concentrated omega-3 triglycerides to provide intense support for joint mobility, mild joint inflammation and aches and pains relief.
Great for general well-being, Ultra Omega also supports cardiovascular health and cognitive function.
A market-leading fish oil formulation, Ultra Omega can support increased training loads and help promote faster recovery – widely used in high performance environments for day-to-day recovery from a tough session, or for specific outcomes in rehab.
Ultra Omega is also flavoured with natural orange oil to avoid any fishy smell or aftertaste.
Q&A's
Ask a question about
Pillar Performance Ultra Omega
Reviews

Bad

Based on reviews collected by
&
Write a review

Pillar Performance Ultra Omega
Pillar Performance Ultra Omega
Pillar Performance Ultra Omega
120 Capsules / 120 Serves
Arrived in a smashed jar. Think twice before ordering. Perhaps a product in a plastic jar is the way to go.

Actual product itself is good

Collected via Trustpilot
Next Page
Contact Us