https://www.mrsupplement.com.au/pillar-performance-ultra-b-active?variation=14580
Pillar Performance Ultra B Active (60 Tablets / 60 Serves)
 
Pillar Performance
Supplements > Health > Vitamins & Minerals
https://cdn.mrsupplement.com.au/resources/imgs/products/pillar-performance-ultra-b-active.1620694757167.png
http://schema.org/NewCondition
http://schema.org/InStock
AUD
https://www.mrsupplement.com.au/pillar-performance-ultra-b-active?variation=14580
34.95
AUD

Ultra B Active
Promote Energy & Relieve Fatigue
Contains Activated Forms of Vitamin B2, B6 and Mecobalamin (B12).
Mecobalamin (vitamin B12) 300mcg.
Supports Healthy Stress Responses.
Helps to Promote Energy Levels.
In Stock

(0)
Write a review
Product
Q&A's
Reviews
Add To Cart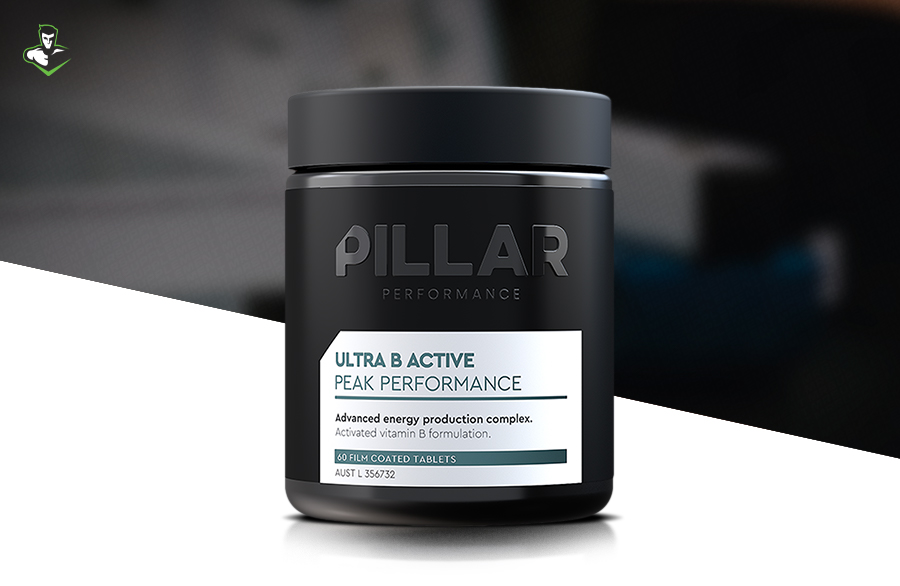 Ultra B Active is a potent-strength vitamin B formulation using activated forms of vitamin B2, B6, and mecobalamin (B12), together with other B-group vitamins to optimise energy levels, relieve fatigue and support nervous system health.
This formulation also supports cognitive and nervous system function using highly activated forms of vitamin B working to metabolise carbohydrates, proteins and fats.
Ultra B Active features upper-level doses of mecobalamin (Vitamin B12) 300 mcg and Pyridoxal-5-phosphate (Vitamin B6) 30mg.
Q&A's
Ask a question about
Pillar Performance Ultra B Active
Reviews


Based on reviews collected by
&
Write a review

Contact Us