https://www.mrsupplement.com.au/pillar-performance-motion-armour?variation=14565
Pillar Performance Motion Armour (60 Tablets / 30 Serves)
Pillar Performance
Supplements > Wellness > Joint Support
https://cdn.mrsupplement.com.au/resources/imgs/products/pillar-performance-motion-armour.1620693956783.png
http://schema.org/NewCondition
http://schema.org/InStock
AUD
https://www.mrsupplement.com.au/pillar-performance-motion-armour?variation=14565
59.95
AUD

Motion Armour
Join Longevity
Highly Bioavailable Anti-inflammatory Effects
Maintain Healthy Joint Cartilage
Relieves Mild Joint Pain and Stiffness
Maintains Joint Mobility/Flexibility
In Stock

(0)
Write a review
Product
Q&A's
Reviews
Add To Cart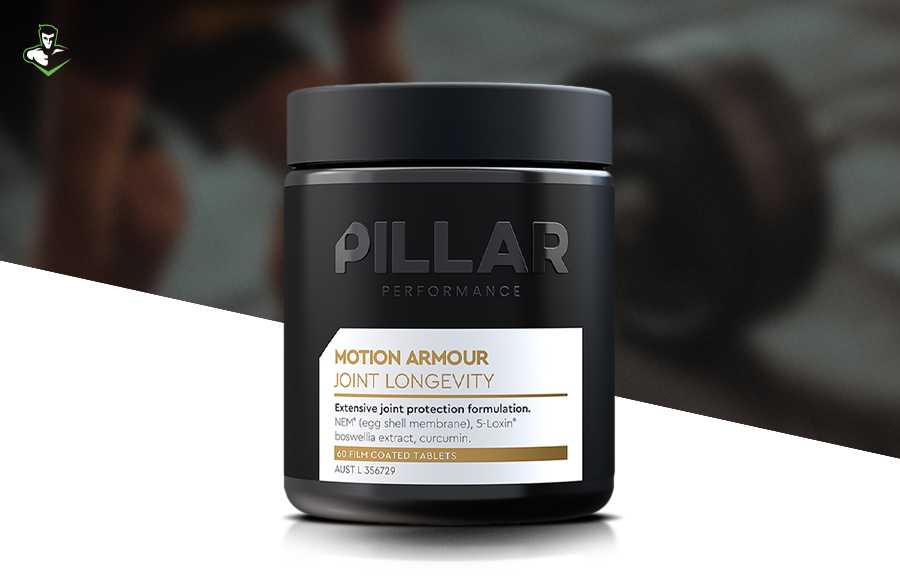 MOTION ARMOUR Joint Longevity is a first to market combination of patented ingredients NEM®, 5-LOXIN® along with curcumin to provide an extensive natural joint protection formulation. Developed specifically to maintain joint cartilage health and support joint mobility/flexibility in highly active people, while also relieving mild joint inflammation, pain and stiffness.
NEM® is the patented egg shell membrane ingredient from Stratum Nutrition. NEM® is the world's most clinically trialled egg shell membrane product and has clinical studies showing positive result to help support joints against pain, stiffness and inflexibility.
5-LOXIN® is a patented, clinically-studied boswellia extract with clinical trials showing positive benefit specifically for cartilage break-down. Every batch of the 5-LOXIN® harvest is traceable to a specific region and set of trees. 5-LOXIN® is strictly tested and must comply with predefined specifications at different stages of product manufacturing.
Q&A's
Ask a question about
Pillar Performance Motion Armour
Reviews


Based on reviews collected by
&
Write a review

Contact Us