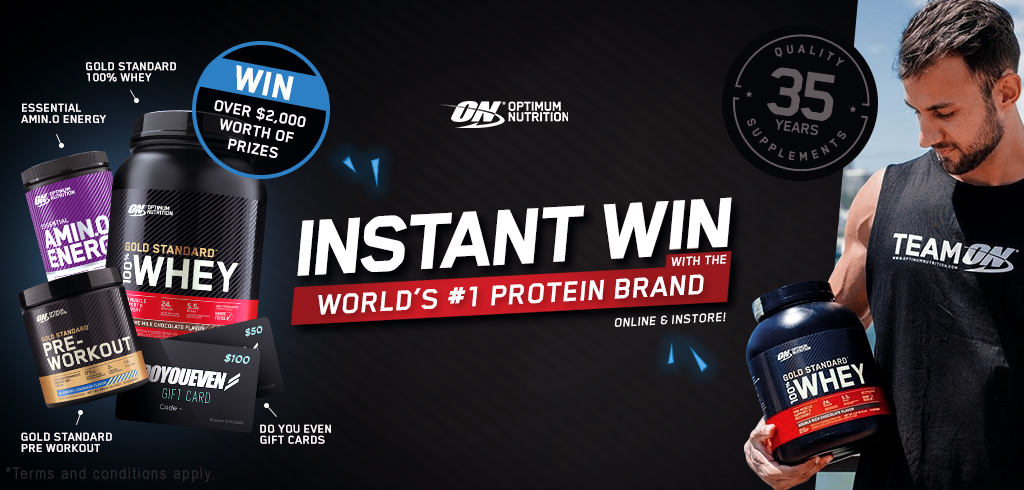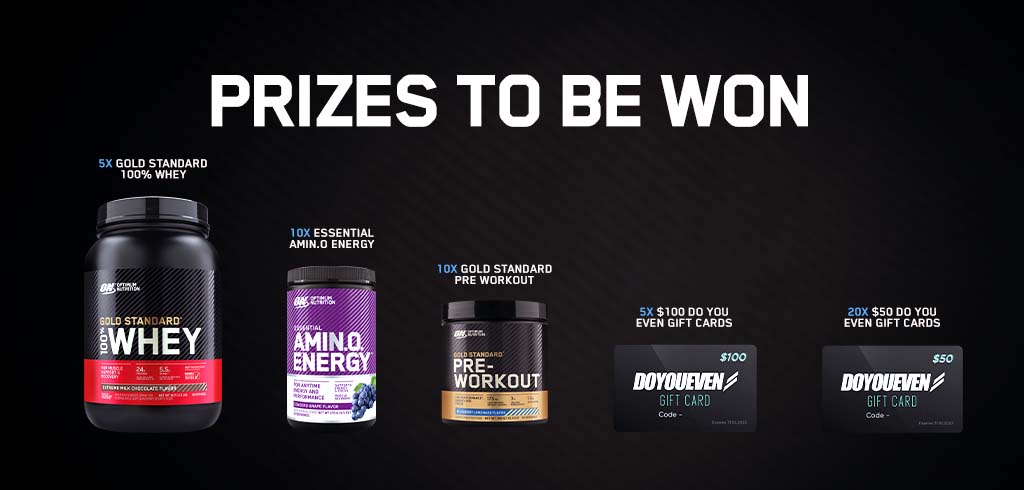 1 . Purchase an eligible Optimum Nutrition product
Gold Standard Whey
Gold Standard Isolate
Serious Mass
Amino Energy
Gold Standard Pre Advanced
BCAA Boost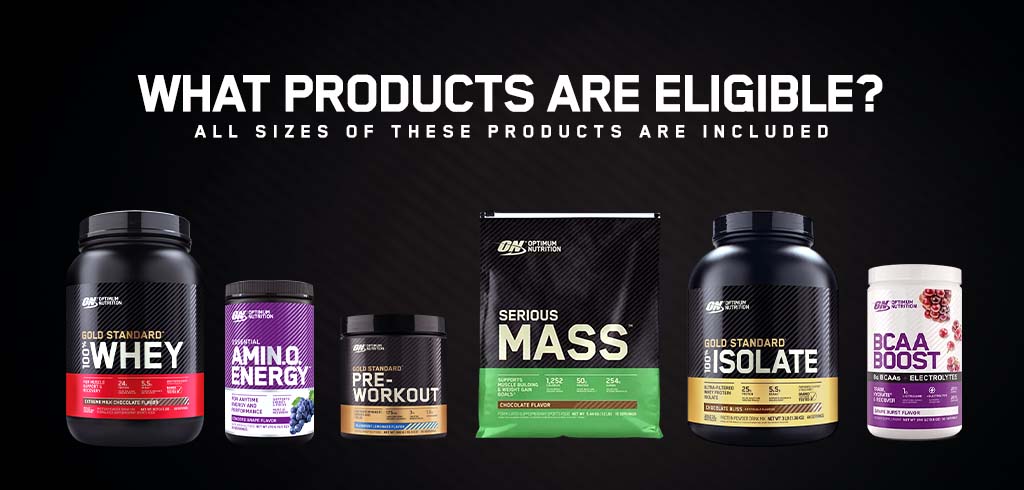 2. You will receive 1 instant win game card per eligible product.
3. Open your card to reveal if you've won.
4. If you are a lucky winner for an online order, scan the QR code and follow the steps to claim your prize. Your prize will be shipped to you. Your prize will be sent directly to the same address used in your last Optimum Nutrition purchase unless specified otherwise. Prizes can only be redeemed from the online retailer of purchase. Online prizes must be redeemed via the QR code on your winning card and cannot be redeemed in-store. One Scratch & Win card per online order.
5. For in-store purchases, you must claim your prize in-store at the time of purchase.
6. Promotion commences at 11:00am (AEDT) on 1 October 2021 and closes at 4:00pm AEDT on 31st October 2021
7. Prize(s) must be claimed between 11:00 am (AEDT) on 1 October 2021 and 4:00 pm (AEDT) on 30 November 2021
Contact Us