https://www.mrsupplement.com.au/maxines-intermediate-pack
Maxine's Intermediate Pack
Maxines
Supplements > Supplement Bundles > Weight Loss Stacks
https://cdn.mrsupplement.com.au/resources/imgs/products/maxines-burn-pack.1598411198164.png
http://schema.org/NewCondition
http://schema.org/InStock
95
205
AUD

Maxine's Intermediate Pack
Intermediate Burn Pack
Women's Intermediate Stack for Lean Muscle, Fat Loss & Recovery
Boost Energy Focus & Metabolic Rate
Suppress Appetite & Boost Fat Metabolism
Formulated with Quality Proteins for Lean Muscle
In Stock

(1)
Write a review
Product
Stack Details
Q&A's
Reviews
Add To Cart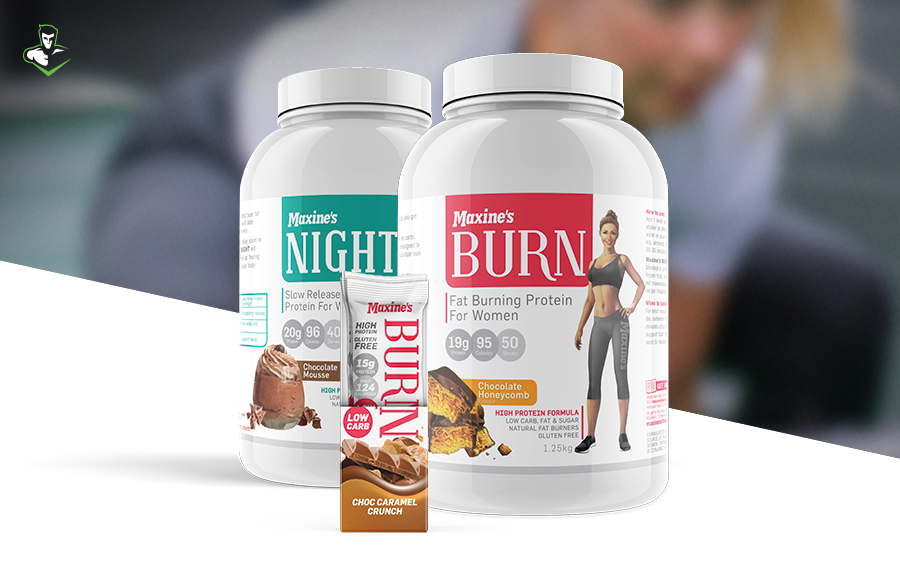 Maxine's Burn Protein
Maxines Burn Protein Shake is the ideal addition to your busy lifestyle. It is a high protein formula that is designed to help you look and feel great. Maxine's Burn is low in carbs, fats, sugars, and enhanced with natural nutrients to support a healthy metabolism. If you do regular weight training or cardio, want to support your training goals or you simply live an active and busy lifestyle. Maxine's Burn high protein formula can enhance your nutrition whilst helping to get the very best from your body.
Maxine's Night Protein
Maxine's Night-Time is a slow-digesting protein designed specifically for the health-conscious lady. Containing micellar casein, low fat, low carbs, and low calories, Night Time helps to keep you full during the night so you are less likely to overeat the next morning.

Maxine's Burn Bars
Maxines Burn Protein Bars are the ideal snack at any time for female athletes and active women. They are high in protein, low in carbohydrates, and contain ingredients to support a healthy metabolism, aiding women to achieve diet & training goals.
Stack Details
Q&A's
Ask a question about
Maxine's Intermediate Pack
Reviews

Excellent

Based on reviews collected by
&
Write a review

Maxine's Intermediate Pack
Maxine's Intermediate Pack
Maxine's Intermediate Pack
Great mix of products! It is everything you need and yummy
Collected via Trustpilot
Next Page
Contact Us