Maxs Lab Series Glutamine comes with two pharmaceutical grade sources of glutamine to more effectively block muscle breakdown and improve muscle recovery.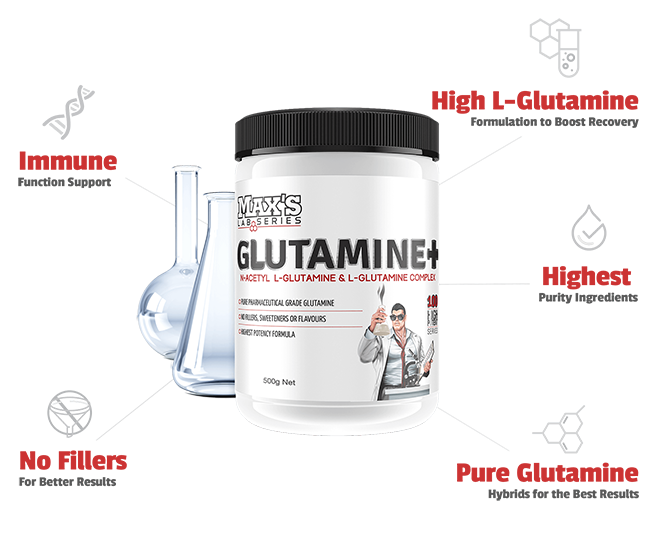 In addition to L-Glutamine, Glutamine + includes added N-Acetyl-L-Glutamine. This form of glutamine is more stable (particularly in water). This makes it ideal for adding to a pre workout, intra-workout or post workout shake.
As with all Max's Lab Series products, Glutamine + is free of added fillers, colours and flavours, ensuring you get maximum purity and potency in every bottle.