https://www.mrsupplement.com.au/international-protein-high-protein-pancakes?variation=11520
International Pancake Mix (130g / 2 Serves Maple)
International Protein
Supplements > Protein Powders > Bars & Snacks
https://cdn.mrsupplement.com.au/resources/imgs/products/international-protein-high-protein-pancakes.1495583216996.png
http://schema.org/NewCondition
http://schema.org/OutOfStock
AUD
https://www.mrsupplement.com.au/international-protein-high-protein-pancakes?variation=11520
9.95
AUD

High Protein Pancake Mix
Protein Stack With a Difference!
Uses Organic Coconut Flour
Simply Add Water & Shake
Gluten Free
High in Fibre

(0)
Write a review
Product
Q&A's
Reviews
Add To Cart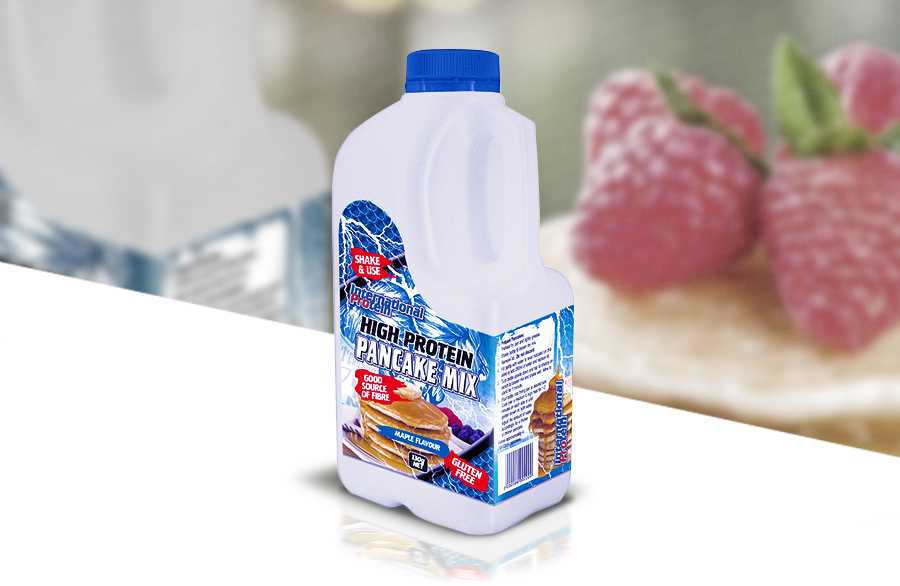 International Protein High Protein Pancakes - International Protein have designed a high protein pancake with a great source of fibre. The product contains high quality ingredients including whey protein isolate, coconut flour and egg albumin. The main benefit of using coconut flour is that it has the ability to help with digestive health and contains medium chain triglycerides that provide a steady release of energy.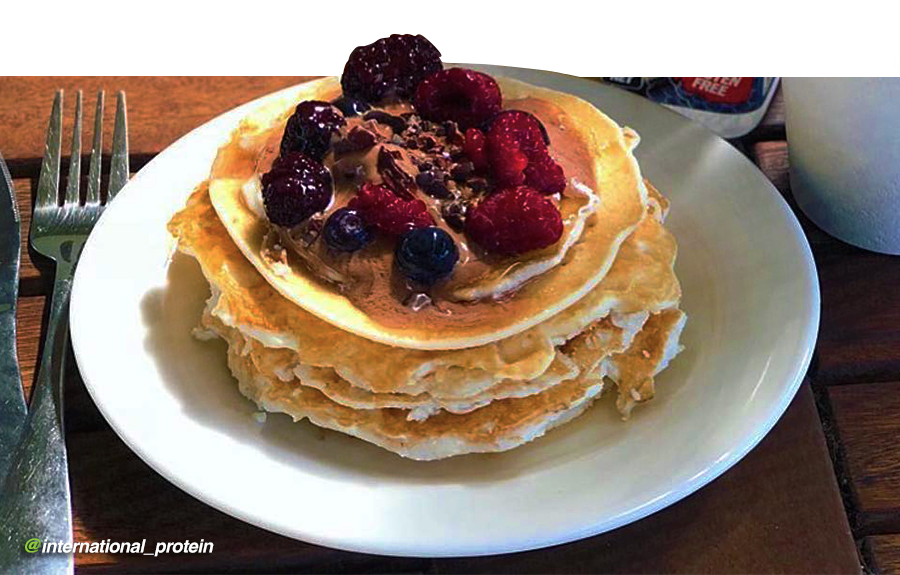 To take the mess and waste out of pancake making, International Protein's High Protein Pancake Mix comes in a convenient 2 serve bottle. Just add water up to the line, shake and cook. So quick and easy! Each serving makes 2 large pancakes and packs 20g of protein from WPI. If you don't want to use all the pancake mix immediately, you can store the remainder in the fridge for up to 2 days!
The pancakes are so tender and light and have a subtle maple flavour, they taste so good you could eat them on their own… but why would you when you could spread them with International Protein's Pro Nut High Protein Nut Spread, to give you a total of 30g of protein per serve. This is a perfect nutritious food source to add in that extra protein without sacrificing the taste.
Q&A's
Ask a question about
International Pancake Mix
Reviews


Based on reviews collected by
&
Write a review

Contact Us