https://www.mrsupplement.com.au/gen-tec-complete-vegan-protein?variation=13735
Gen-Tec Complete Vegan Protein (900g / 30 Serves Chocolate Cacao)
GenTec
Supplements > Protein Powders > Natural Protein
https://cdn.mrsupplement.com.au/resources/imgs/products/gen-tec-complete-vegan-protein.1594097391282.png
http://schema.org/NewCondition
http://schema.org/InStock
AUD
https://www.mrsupplement.com.au/gen-tec-complete-vegan-protein?variation=13735
44.95
AUD
https://www.mrsupplement.com.au/gen-tec-complete-vegan-protein?variation=13736
Gen-Tec Complete Vegan Protein (900g / 30 Serves Vanilla Bean)
GenTec
Supplements > Protein Powders > Natural Protein
https://cdn.mrsupplement.com.au/resources/imgs/products/gen-tec-complete-vegan-protein.1594097391282.png
http://schema.org/NewCondition
http://schema.org/OutOfStock
AUD
https://www.mrsupplement.com.au/gen-tec-complete-vegan-protein?variation=13736
44.95
AUD

Complete Vegan Protein
Vegan Friendly Complete Protein
Amino Acid Profile Similar to Animal Based Proteins
Packed Full of BCAA's for Optimal Muscle Protein Synthesis
No Animal Products
Highly Absorbable Rice Protein
In Stock

(0)
Write a review
Product
Q&A's
Reviews
Add To Cart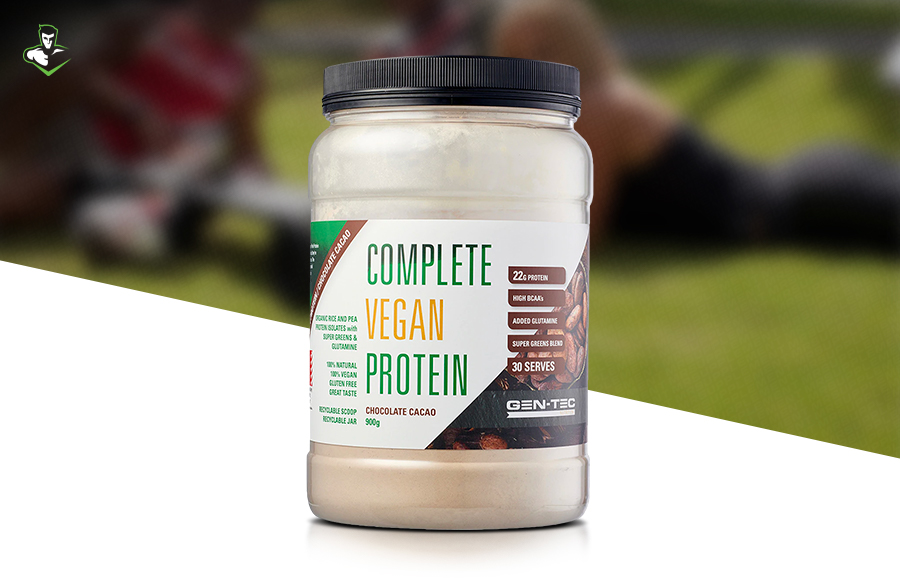 Gen-Tec Nutrition's Complete Vegan Protein combines the highest quality Organic Brown Rice Protein Isolate with Organic Pea Protein Isolate, fortified with plant based amino acid L-Glutamine. Rice and pea isolate proteins are powerful on their own, but combined, they're the first vegan protein powder that can compete with animal-derived proteins and meet the demands of hard-training athletes. The two proteins in Complete Vegan Protein eclipse all other vegan protein supplements in both protein content and essential amino acid profile. Complete Vegan Protein also contains a rich supply of BCAA's, directly stimulating MPS (Muscle Protein Synthesis), post-exercise. MPS is crucial for effective and timely muscle recovery. Pea Protein in particular, also contains high levels of Arginine and Lysine to support natural Creatine Synthesis, important for hard training athletes.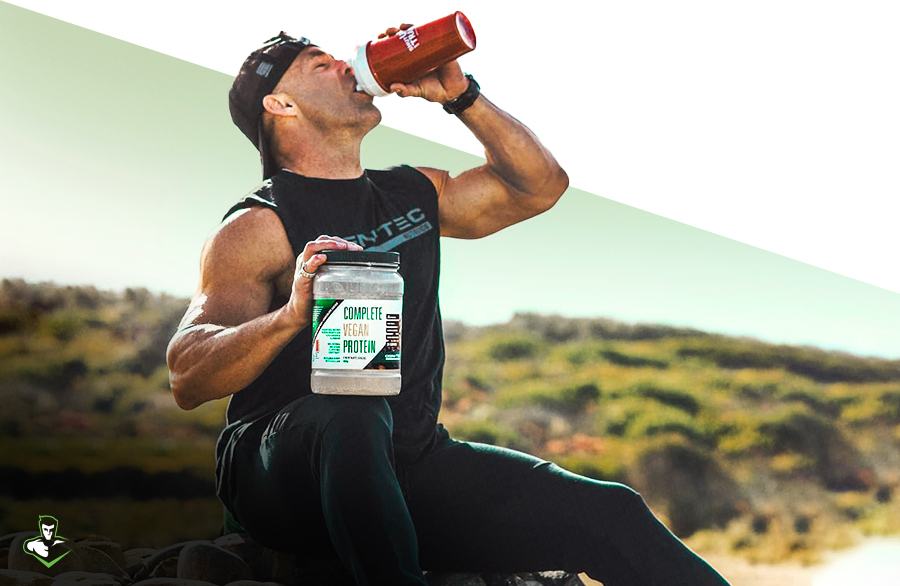 Complete Vegan Protein has been fortified with (plant derived) L-Glutamine and Alkalising Super Greens Blend. This product also contains MCT's from Coconut Oil, supplying a unique energy source to help you power through your day and workouts, naturally.
Complete Vegan Protein is 100% natural, sweetened with Stevia, Xylitol and all natural flavours, for a delicious taste and smooth consistency.
Q&A's
Ask a question about
Gen-Tec Complete Vegan Protein
Can this protein be used during a weight loss phase?




If weight loss is your goal, taking Complete Vegan protein will help you to keep your protein levels high when during a deficit.

Does this product contain sweeteners?




Complete Vegan Protein contains 2 sweeteners: Xylitol, Stevia Extract. However, the flavouring is natural.

What are the main sources of protein in Gen-Tec's Complete vegan protein?




The main sources of protein in this product are derived from organic pea protein as well as organic rice protein.

Is Gen-Tec's Complete Vegan Protein as useful as other proteins that are non-vegans?




At the end of the day, protein is protein and though Complete Vegan Protein might not have as many grams of protein as other whey isolates, it isn't far off. Majority of non-vegan proteins contain between 24-26 grams of protein while Complete Vegan Protein contains 22 grams.Therefore yes, it will be just as useful as non-vegan ones.
Reviews


Based on reviews collected by
&
Write a review

Contact Us