https://www.mrsupplement.com.au/alani-nu-energy?variation=15293
Alani Nu Energy (355ml x 12 Berry Pop | Strawberry Slush)
Alani Nu
Supplements > Pre Workout > Pre Workout RTD
https://cdn.mrsupplement.com.au/resources/imgs/products/alani-nu-energy.1644286350286.png
http://schema.org/NewCondition
http://schema.org/OutOfStock
AUD
https://www.mrsupplement.com.au/alani-nu-energy?variation=15293
69.95
AUD
https://www.mrsupplement.com.au/alani-nu-energy?variation=15290
Alani Nu Energy (355ml x 12 Blue Slush)
Alani Nu
Supplements > Pre Workout > Pre Workout RTD
https://cdn.mrsupplement.com.au/resources/imgs/products/alani-nu-energy.1644286350286.png
http://schema.org/NewCondition
http://schema.org/InStock
AUD
https://www.mrsupplement.com.au/alani-nu-energy?variation=15290
69.95
AUD
https://www.mrsupplement.com.au/alani-nu-energy?variation=15287
Alani Nu Energy (355ml x 12 Breezeberry | Blue Raspberry)
Alani Nu
Supplements > Pre Workout > Pre Workout RTD
https://cdn.mrsupplement.com.au/resources/imgs/products/alani-nu-energy.1644286350286.png
http://schema.org/NewCondition
http://schema.org/InStock
AUD
https://www.mrsupplement.com.au/alani-nu-energy?variation=15287
69.95
AUD
https://www.mrsupplement.com.au/alani-nu-energy?variation=15288
Alani Nu Energy (355ml x 12 Cosmic Stardust | Grape Candy)
Alani Nu
Supplements > Pre Workout > Pre Workout RTD
https://cdn.mrsupplement.com.au/resources/imgs/products/alani-nu-energy.1644286350286.png
http://schema.org/NewCondition
http://schema.org/OutOfStock
AUD
https://www.mrsupplement.com.au/alani-nu-energy?variation=15288
69.95
AUD
https://www.mrsupplement.com.au/alani-nu-energy?variation=15285
Alani Nu Energy (355ml x 12 Hawaiian Saved Ice | Strawberry Watermelon Coconut)
Alani Nu
Supplements > Pre Workout > Pre Workout RTD
https://cdn.mrsupplement.com.au/resources/imgs/products/alani-nu-energy.1644286350286.png
http://schema.org/NewCondition
http://schema.org/OutOfStock
AUD
https://www.mrsupplement.com.au/alani-nu-energy?variation=15285
69.95
AUD
https://www.mrsupplement.com.au/alani-nu-energy?variation=15284
Alani Nu Energy (355ml x 12 Mimosa | Orange)
Alani Nu
Supplements > Pre Workout > Pre Workout RTD
https://cdn.mrsupplement.com.au/resources/imgs/products/alani-nu-energy.1644286350286.png
http://schema.org/NewCondition
http://schema.org/OutOfStock
AUD
https://www.mrsupplement.com.au/alani-nu-energy?variation=15284
69.95
AUD
https://www.mrsupplement.com.au/alani-nu-energy?variation=15292
Alani Nu Energy (355ml x 12 Trippy Hippie)
Alani Nu
Supplements > Pre Workout > Pre Workout RTD
https://cdn.mrsupplement.com.au/resources/imgs/products/alani-nu-energy.1644286350286.png
http://schema.org/NewCondition
http://schema.org/OutOfStock
AUD
https://www.mrsupplement.com.au/alani-nu-energy?variation=15292
69.95
AUD
https://www.mrsupplement.com.au/alani-nu-energy?variation=15859
Alani Nu Energy (355ml x 12 Tropsicle Pineapple)
Alani Nu
Supplements > Pre Workout > Pre Workout RTD
https://cdn.mrsupplement.com.au/resources/imgs/products/alani-nu-energy.1644286350286.png
http://schema.org/NewCondition
http://schema.org/InStock
AUD
https://www.mrsupplement.com.au/alani-nu-energy?variation=15859
69.95
AUD
https://www.mrsupplement.com.au/alani-nu-energy?variation=15286
Alani Nu Energy (355ml x 12 Watermelon Wave | Sour Watermelon)
Alani Nu
Supplements > Pre Workout > Pre Workout RTD
https://cdn.mrsupplement.com.au/resources/imgs/products/alani-nu-energy.1644286350286.png
http://schema.org/NewCondition
http://schema.org/OutOfStock
AUD
https://www.mrsupplement.com.au/alani-nu-energy?variation=15286
69.95
AUD
https://www.mrsupplement.com.au/alani-nu-energy?variation=15283
Alani Nu Energy (355ml x 12 Witch's Brew | Sour Candy Apple)
Alani Nu
Supplements > Pre Workout > Pre Workout RTD
https://cdn.mrsupplement.com.au/resources/imgs/products/alani-nu-energy.1644286350286.png
http://schema.org/NewCondition
http://schema.org/OutOfStock
AUD
https://www.mrsupplement.com.au/alani-nu-energy?variation=15283
69.95
AUD

Energy
Zero Sugar Energy Drink
Contains Zero Sugar
Only 15 Calories per Can
Support Natural Glow
200mg of Caffeine
In Stock

(0)
Write a review
Product
Q&A's
Reviews
Add To Cart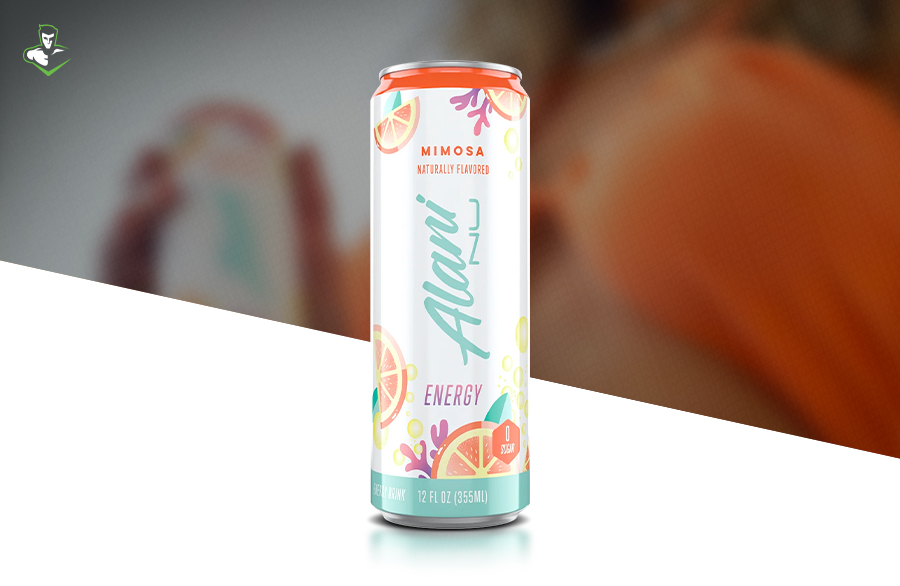 Alani Nu energy drink is formulated to bring you an extra boost during your busy day. Available in all their best selling flavours, these energy drinks have zero sugar and only 15 calories as well as a dash of biotin to support your natural glow.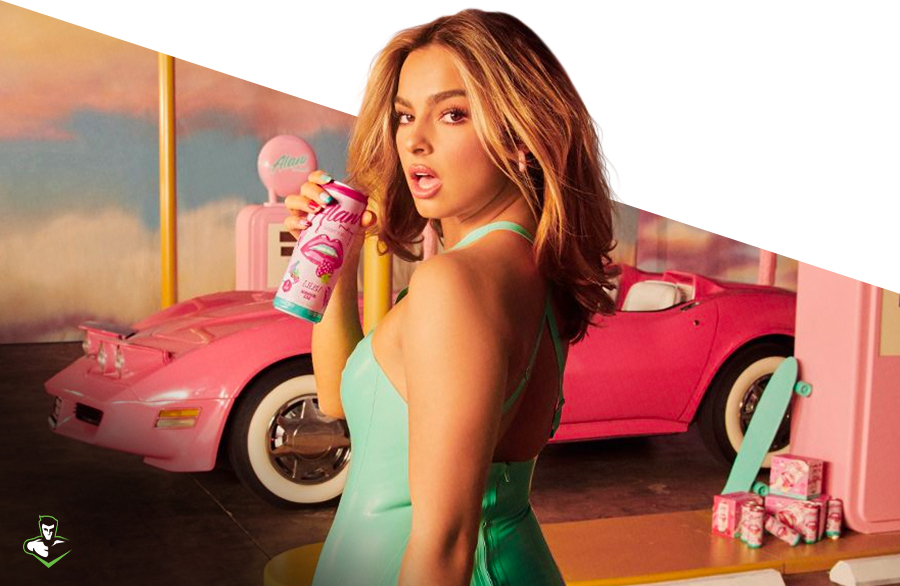 Q&A's
Ask a question about
Alani Nu Energy
Are Alani Nu Energy drinks available in Australia?




Yes - Alani Nu Energy Drinks are now available in Australia throuogh Mr Supplement.
Reviews


Based on reviews collected by
&
Write a review

Contact Us