Women's Weight Loss
Quick Summary Points
Women's weight loss supplements are useful aids to support diet & exercise.
Women's weight loss supplements are often rich in antioxidants & metabolism speeding elements like green tea & caffeine.
There are a variety of women's weight loss options available. These include fat burning protein, fat burners, fat metabolisers metabolic boosters and appetite suppressants.
Women's weight loss supplements usually contain stimulants like Caffeine or Green Tea so if you're sensitive to stimulants it is best to take it earlier on in the day.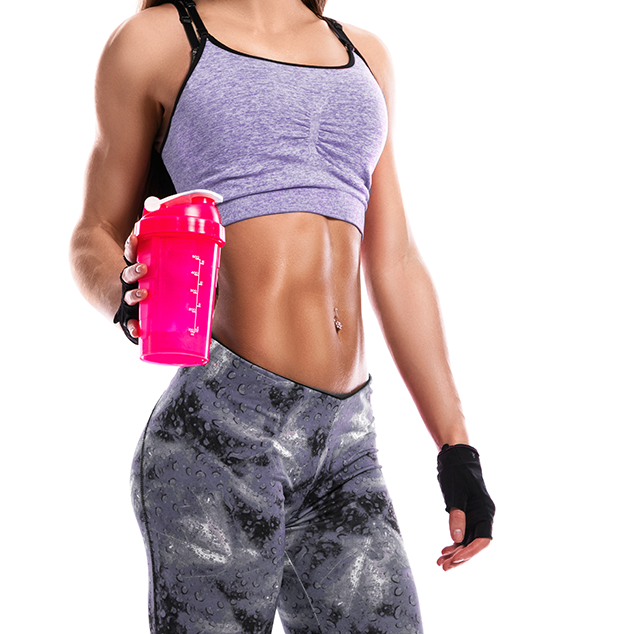 For many women, fighting fat is an everyday battle entailing restrictive diets and training that may not even be successful. As females possess a higher amount of natural estrogen in their bodies than their male counterparts, it can be a lot harder to lose fat, even if you're doing all the right things. There are many products on the market for males wanting to lose fat and gain muscle, but these can sometimes be unsuitable for women who don't want to gain excessive muscle weight.
Ladies fat loss supplements or lady's fat burners as they're sometimes referred are popular amongst women of all ages. Tailored with the female body and metabolism rate in mind, lady's fat loss supplements are often rich in antioxidants and metabolism speeding elements such as Green Tea Extract and Caffeine. Many have additional ingredients including calming herbs and detoxifying ingredients and have been known to produce positive side effects such as clear skin and the reduction of sugar cravings.
More recently, a huge range of specially designed fat loss supplements for women with added ingredients to support women's health is expanding to cater for the growing popularity of women's weight loss supplements. These include fat loss proteins, fat metabolisers & fat burners, metabolism boosters and appetite suppressants. So, there is definitely a weight loss supplement suitable for all women.
Women's Weight Loss Supplements Benefits
Women's weight loss shakes are one of the most popular supplements amongst women. These are extremely convenient and easy to take on the go no matter what your goals may be. One of the major benefits of using weight loss protein shakes is that it not only helps women lose weight, but it is formulated to develop muscle and support recovery after training.
Another popular supplement in the women's weight loss category are fat burners in capsules and in powder form. These supplements work very similar to weight loss protein except it doesn't contain any protein. Fat burners often contain metabolic boosters or appetite suppressants to help you curb appetite and control cravings. If you're just looking to find a supplement to support weight loss without additional protein for muscle development, there is always this option.
Women's Weight Loss Supplements Side Effects
Side effects can vary between each individual which can depend on certain ingredients included in the formulation of the supplement. Whilst side effects are subject to the individual, here are some of the most common weight loss side effects. These can include indigestion, diarrhoea, faster heartbeat, allergies or headache. If you do experience ongoing symptoms, we strongly recommend seeing a healthcare professional. Most weight loss supplements are stimulant based, so we suggest not to stack it with other stimulated supplements because they can drain you out quite quickly.
Women's Weight Loss Supplements Verdict
Although it can be a hard battle in losing weight, there are supplements that help you with your weight loss journey. Whether it be a fat burning protein or a fat metaboliser there are plenty of options for you to choose from. Losing weight begins with dedication and good training; all that remains is the right supplements to point you in the right direction and get you motivated.
Kreider RB et al. 'ISSN exercise & sport nutrition review: research & recommendations.' J Int Soc Sports Nutr. 2010; 7: 7.