Why Should I Train Legs?
Why Train Legs?
For some the extent of their bodybuilding training constitutes ensuring all the 'beach muscles' are their primary focus in the gym. This means the pecs, biceps, shoulders and abs, maybe even the triceps and back. What about the legs? For some, avoiding leg training is believed to make the upper body look comparatively bigger. If this is your approach, apart from exhibiting 'chicken legs,' and the lack of a balanced physique, you are likely to be short changing yourself with respect to your overall potential muscle growth using this strategy.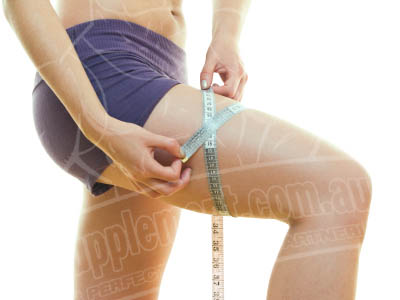 As indicated in a report in the Journal of Strength and Conditioning Research, testosterone production is increased when large muscle groups are trained with free weight exercises, where the co-ordination of a number of muscle groups takes place. With respect to legs, this would include squats & their variations, deadlifts, and heavy lunges. Studies have demonstrated that the amount of testosterone elicited from exercises employing single joint isolation exercise were far less effective, by comparison, in this regard.1
Why Add Leg Training to You Program?
So why should I add leg training of this nature into my program, won't it detract from my available energy and take away from losses in other muscle groups? No – it won't. Undoubtedly you are aware of the effect of testosterone. Just in case you aren't – here's a reminder. Bodybuilders in general aim to increase testosterone levels to take advantage of its anabolic influence. Released from the testes in males, testosterone is a powerful anabolic hormone that is controlled in part by Luteinising Hormone (LH). When secreted from the pituitary gland, testosterone stimulates muscle protein synthesis. Testosterone also exhibits psychological effects, such as aggressiveness, which can be a sure fire way to take your training up a notch in the gym.2
Using compound exercises free weights for your legs also adds significant variety to your training. This will not only keep your training fresh, but constantly keep your body guessing, thus stimulate optimal muscle adaptation, and thus growth.
Does Everyone Have to Train Legs?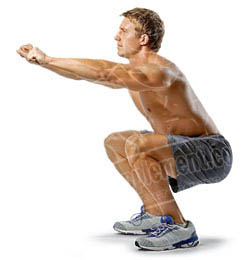 If you are content with your upper body's development, lack of leg development, and aesthetic imbalance, continue to avoid leg training. If, however you are striving for continued quality muscle gains to your upper body, you should incorporate leg training into your programme. Firstly, leg training will enhance gains made throughout your complete body, due to its effect on testosterone plus also the fact that when doing exercises like squats you are working many upper body muscles also (suprising to some but true) and secondly, your body will intuitively balance your upper body development to match gains in your lower half.
Look at the big guys in your gym. Are they fussing around with 'delicate' moments? Look closely and you will see that their gains are coming from foundation exercises like squats, which enhance their overall development. So be the big guy in the gym by ensuring you train legs.
1 Essentials of Sports Nutrition and Supplements, Jose Antonio, PhD, Douglas Kalman, Phd, RD, Jeffrey R. Stout, PhD, Mike Greenwood, PhD, Darryn S. Willoughby, PhD, G. Gregory Haff PhD
2 Nutrient Timing by John Ivy, Ph.D., and Robert Portman, Ph.D., p 23