Quick Summary Points
White Wolf Protein is an all-in-one vegan friendly protein powder that is packed with nutrient rich superfoods like MCTs & Prebiotics
Contains 22.2g Pea Protein per Serving
May improve muscle growth, recovery and improve satiety
100% Dairy & Gluten Free
As there are a number of protein powders constantly released on the market, it is hard to tell which protein will suit you the best. Vegan proteins can be made from a huge number of plant-based ingredients, which can make selecting a product very difficult. Despite this, we will be reviewing a trending protein by White Wolf. The protein will be known as White Wolf All-in-One-Vegan Protein. So, without further ado, we'll take a closer look at this product.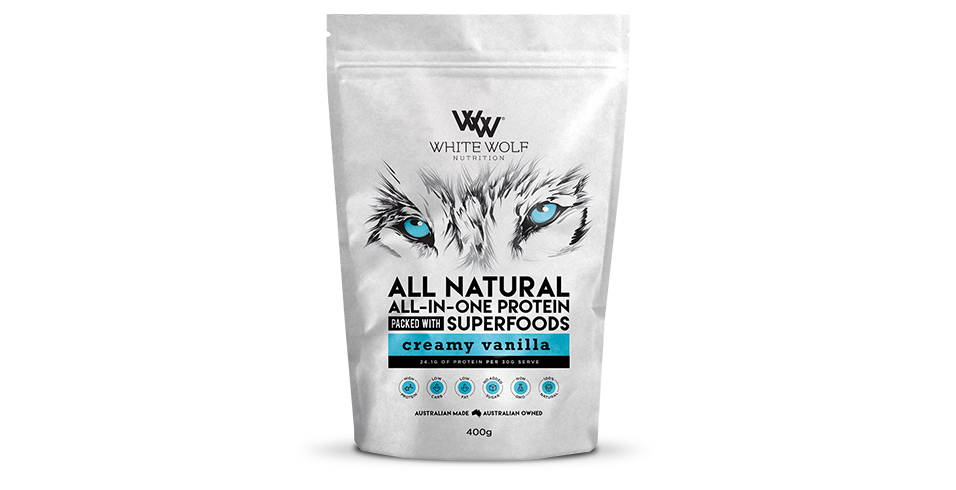 What is White Wolf Protein?
White Wolf Nutrition's All-in-one Vegan Pea Protein is a naturally flavoured, organic pea protein isolate. It is sweetened using organic stevia and has added amino acids with a super food blend, multivitamins and prebiotics for gut health. This naturally complete, quick releasing protein is made from non-GMO organic golden yellow peas, extracted through natural process to ensure maximum bio-availability. Their pea protein blend is the perfect choice for vegans and is free from dairy, soy and gluten.
White Wolf Protein Highlights
High in Protein, Essential & Non-Essential Amino Acids
Support Muscle Recovery
Packed with Superfoods, MCTs & Prebiotics
Dairy Free Alternative
Vegan Friendly
White Wolf Protein Ingredients & Dosage
Protein – 22.2g
Fat – Total – 0.3g, Saturated – 0.1g
Carbohydrates – 3g, Sugars – 1.2g
Sodium – 256mg
Other Ingredients: Pea Protein Isolate, Superfood Blend (Flaxseed, Chia Seeds, Buckwheat, Psyllium Husk, Poppy Seeds, Sunflower Seeds, Coconut Amaranth), Natural Flavour, Amino Acid Blend (L-Glutamine, Creatine Monohydrate, D-Aspartic Acid, L-Arginine, L-Carnitine, BCAA (Leucine, Isoleucine, Valine), Cocoa, Medium Chain Triglycines, Prebiotic, ground Arabica Coffee, Organic Stevia.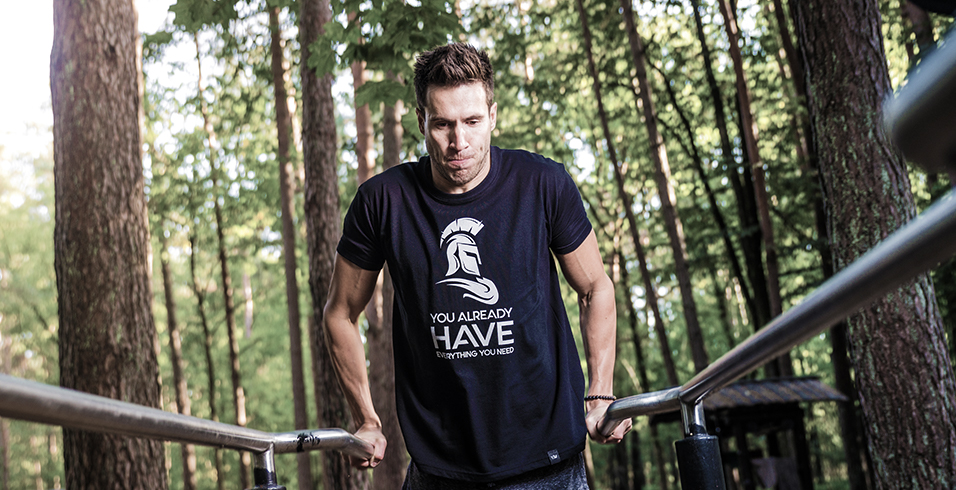 White Wolf Protein Benefits & Pros
White Wolf Nutrition sources only clean, high quality ingredients that are 100% natural. Their Organic Golden pea protein is extracted through a natural process to ensure maximum bio-availability. There are no added sugars, no artificial colours, flavours or preservatives and it is free from dairy, soy and Gluten. White Wolf doesn't even need to add artificial sweeteners, thickeners, stabilisers or gums in their Vegan protein blend. By minimising the amount of ingredients, they maximise the purity of the pea protein. This results in an easily digested, quick releasing formula that is absorbed faster than other proteins – ideal for promoting healthy muscle, bone, hair and nails. Then combined with the rich abundance of amino acids, their formula enhances energy, muscle recovery, endurance and whole body performance. It also supports hormones and the immune system, has a detoxing effect and is highly alkaline. White Wolf's unique combination of added superfoods include flaxseed, coconut, poppy seeds, chia seeds, sunflower kernels, pumpkin seeds, buckwheat, psyllium husk, quinoa, amaranth and then naturally sweetened with organic stevia.
White Wolf Protein Flavours, Taste & Mixability
White Wolf Protein is available in four various flavours. These include Creamy Vanilla, Iced Beans, Salted Caramel and Smooth Chocolate. Although taste and flavour can be subject to the individual, White Wolf have included flavours that will suit every individual. It blends in well with a creamy and smooth texture.
White Wolf Protein Side Effects & Safety
Often, you may find that vegan pea proteins can be high in sodium depending on the manufacturer. So, for those who suffer from high blood pressure this is something for you to keep an eye out on. Aside from this, this White Wolf Protein is safe to consume.
White Wolf Protein Verdict
White Wolf Protein is a quick release protein that is great for anyone looking for a delicious filling post workout shake that is packed with nutritious ingredients. If you're looking for a good quality vegan protein that ticks all the boxes, then White Wolf Protein would make an excellent protein shake to add to your everyday routine.