Whey Protein Concentrate or WPC is the most common raw material used in the creation of protein powders. A common ingredient in blended protein powders, whey protein concentrate is also used as a base to create whey protein isolate and whey protein hydrolysate; two ultra pure sources of whey protein. Whey protein concentrate that is used in protein supplements tend to contain less than 80% protein but can be as high as 89% and tends to contain higher levels of bioactive compounds, carbohydrates and fats. This makes it an extremely suitable recovery protein for a wide variety of trainers. But are there any side effects to long term supplementation of whey protein concentrate?

Whey Protein Concentrate (WPC) Benefits
Before discussing any side effects related to whey protein concentrate, let's take a look at the benefits of supplementing with whey protein concentrate. WPC is one of the cheapest forms of protein around due to the fact that it requires the least amount of processing. While the protein levels can differ, if you were able to get your hands on a high protein percentage WPC, it is one of the most economical protein sources around. The inclusion of carbohydrates and fats may slow down the digestibility of the supplement, but this can be desirable for trainers wanting a steadier release of amino acids into their bloodstream and to their muscles. WPC, as with all other proteins are an ideal supplement to assist with muscle growth and recovery.
Whey Protein Concentrate (WPC) Side Effects

Most people are able to consume whey protein concentrate with very few side effects. Let's take a look at some of the most common complaints of whey protein concentrate use and whether they have any scientific basis.
Whey Protein Concentrate (WPC) Side Effects - Acne

One of the most common side effects associated with whey protein concentrate and indeed all dairy protein supplementation is the development of acne. There is some research which suggests that increased dairy and dairy product intake can affect acne development through insulin and insulin like growth factor one signalling1. More studies are definitely required to make any conclusive statements, but ensuring good facial hygiene is a good way to avoid any potential outbreaks.
Whey Protein Concentrate (WPC) Side Effects - Diarrhoea or Constipation

Another common complaint with whey protein concentrate supplementation is the occurrence of gastrointestinal upsets such as diarrhoea and/or constipation. Experiencing diarrhoea whilst on whey protein supplements such as WPC is most likely due to innate intolerances to certain compounds in the protein such as lactose. Most people who experience diarrhoea with whey protein supplements are most likely lactose intolerant. High protein diets may also be dehydrating2, which can result in constipation. It is important for individuals taking protein supplements and having high protein diets to maintain hydration and fibre intake to avoid this.
Whey Protein Concentrate (WPC) Side Effects - Kidney
One of the more serious concerns with whey protein concentrate supplementation and general protein supplementation is its effect on the kidneys. As the kidneys are involved in the excretion of the extra nitrogen that comes with increased protein intake; there is a concern that high protein diets may overstress the kidneys capacity to filter. However, studies on diets with extremely high protein intakes of up to 2.8g/kg of bodyweight have not resulted in any negative effects3.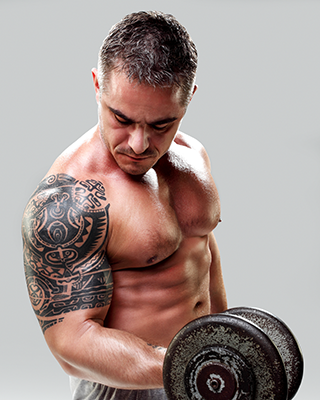 Whey Protein Concentrate (WPC) Side Effects for Teenagers

Many protein powders have warnings against its use by people under 18 years of age and while it is important to follow manufacturer's recommendations, protein powders can be used by persons under 18 years of age. While it is advisable that anyone under 18 achieve most of their daily intake of protein through food; in some circumstances, a protein powder such as WPC is a viable and good option to help support protein intake. Regardless of how old you are though, it is always advised that you get a professional opinion from a healthcare professional prior to starting supplementation, especially if you are under 18 years of age.
Whey Protein Concentrate (WPC) Side Effects Review
Supplementing with whey protein concentrate (WPC) and other protein powders is an economical and convenient way to boost your daily intake of protein. In addition, it can help support your training goals by improving and supporting muscle recovery and growth. While there are some minor side effects that may be associated with whey protein concentrate supplementation, these instances are quite rare and many common proposed side effects just don't have scientific backing.
1. Simonart T. 'Acne and whey protein supplementation among bodybuilders.' Dermatology. 2012;225(3):256-8. doi: 10.1159/000345102. Epub 2012 Dec 13.
2. Martin WF, Armstrong LE, Rodriguez NR. 'Dietary protein intake and renal function.' Nutr Metab (Lond). 2005 Sep 20;2:25.
3. Poortmans, J.R. and Dellalieux O. (2000) Do regular high protein diets have potential health risks on kidney function in athletes? International Journal of Sport Nutrition & Exercise Metabolism 10, 28-3