Weight Training Tips
Regardless of your level of experience in bodybuilding, here's a few ways you could consider changing your training and nutrition to improve your results.
Weight Training Tips For Bodybuilders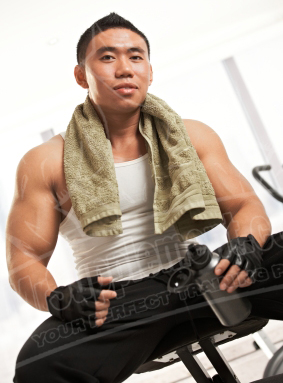 Stretch! Stretch the top fascial layer which surrounds a grouping of muscle fibre bundles between sets for 15 seconds before flexing it to a full contraction for a further five seconds. Stretching the muscle fascia in this way will allow for even greater gains as this layer can restrict a muscle's growth potential.

Use Negatives to Your Advantage. Give more emphasis to the negative (or eccentric) phase of each repetition (the lowering phase where the muscle under tension is fully stretched). Negative repetitions done correctly are essential for muscle growth as they further serve to stretch the muscle fascia while creating the muscle trauma necessary for fibres to heal and grow.

Stop Using Momentum And Improper Technique. The perfect set is achieved through using correct form, not moving the weight at all costs. To get the most from each set it's best to maintain strict form. This way you will experience greater muscle development.

Rest For Success. Resting outside the gym is crucial for muscle recovery and growth, as is the appropriate periods of rest between sets. If your sets are rushed and the rest periods between them are excessively short then the weights will need to be reduced. Technique will often be compromised as the muscles under tension will be in a weakened state having not recovered sufficiently from the last set.
Supersets, (where two exercises can be employed back to back to compound the training stimulus) can be used occasionally to generate extra intensity.

Prepare to Train. To get the most out of your training, you need your muscles to be able to absorb as much blood and nutrients as possible. Start each training session adequately hydrated as muscles contract more forcefully when fully hydrated. Do a light warm up of around five minutes of moderate aerobic exercise to assist greater blood flow and training intensity. These will ensure you have better workouts and faster progress.

Be Focussed. Without focus your training session will be in vain. Once training is done and you have achieved your objectives in the gym, then you can return to life. This is the habit of champions.

Train To Failure. Using high intensity throughout each set is one of most important ways to force the muscles to respond and overcompensate to the imposed stress with larger and stronger muscle fibres. A perfect set must always end with complete exhaustion if maximal muscular stimulation is the aim.
Nutrition Tips For Bodybuilders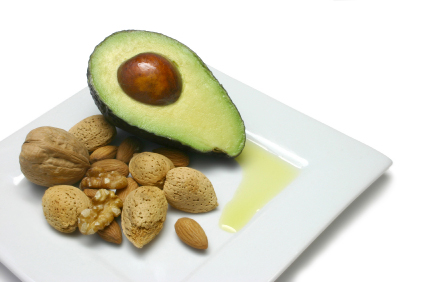 Eat Before Bed. Limit your final feeding to protein, preferably a low fat and casein-based source, such as cottage cheese, or egg whites. An eight-hour sleep can be viewed as a fasting period leading to catabolism. To promote the necessary nitrogen balance for protein synthesis to occur, the consumption of this protein before bed is essential.

Include Some Fat in Your Diet. The right amount of fat is beneficial for many reasons. Saturated variety produces cholesterol, which is valuable for forming and maintaining cell wall integrity as well as biological structures within the body. It also insulates nerve cells, generate bile to process and digest fats and synthesise critical hormones including testosterone. Be aware that excess consumption is harmful. Most diets will provide more than adequate supply of saturated fats. Essential fats are also important for general good health and physical performance. Trans fats (found in junk foods) are carcinogenic and should be excluded from the diet, as the hydrogenation process that creates these fats makes them nutritionally inert and harmful.
Bodybuilding is Complex

Bodybuilding is a sport that requires many factors to be in place for your success. By tweaking your programme with the above recommendations, such as stretching the muscle fascia, using eccentric reps to your advantage, using good form, resting, hydrating and training to failure, you will enhance your muscle gaining progress. Supplementation should be tailored to your particular training goal. Protein, Creatine and pre-workout supplements are popular choices. For recovery, Glutamine, BCAAs and EFAs are effective.