Weight Loss Motivation
Weight loss is about more than diet and exercise. While any good weight loss program will seem easy enough to follow, staying vigilant day in, day out can be difficult for a number of reasons. Lack of variety, tiredness, temptation, obligations, or plain old boredom can try even the strongest resolve.
Motivational aids can act as an inspiration and a reminder to re-focus attention back onto long term goals, and avoid the temptation of short-term gratification. Studies have shown that people with high levels of motivation are more likely to be successful in their weight loss goals, and you can't argue with science! (1,2)
Weight Loss Motivation Quotes
Use it as a mantra, stick it to your fridge or make it your phone's screen saver. Choose something that reminds you of why you're losing weight. That way, when you're tempted to slip up, having inspiration and not just snack food to reach for will heighten the likelihood of making a healthy choice. Here's a few to get you started:
"I may not be there yet, but I'm closer than I was yesterday"
"You're only one workout away from a good mood"
"No excuses, only results"
"Think about why you started"
"What you do today will improve all your tomorrows"
"Suck it up now, and you won't have to suck it in later"
"You earn your body"
"Someone who is busier than you is in the gym right now"
"Is this the best you can do?"
Weight Loss Motivation Ideas
Track your performance – Keeping tabs on their progress is something that keeps a huge number of people on target. Stepping on the scales at the end of the week can be a proud and inspiring moment. Research has shown that positive reinforcement is a big motivator when it comes to weight loss (1).
For some people, fat loss does not necessarily translate to a drop in weight because the body is laying down muscle at the same time. If you track body measurements, for example, waist, biceps and hips, as well as weight, you'll most likely have something to smile about even if the scales aren't cooperating, and you'll get a really great idea of how your body is changing for the better over time.
Set goals – Set regular, attainable goals. Working toward small goals, say, weight lost in a month, or centimeters per week, gives you regular wins which will keep your fires burning. Having a reasonable goal also prevents you from going overboard - someone whose only goal is to lose as much weight as possible is more likely to make unhealthy choices, give up, or gain back the weight they've lost. The most important part of goal setting, of course, is celebrating victories! Treat yourself to something you want, but be sensible. Make it something fun, and stay away from food-based rewards.
Boost your mood – Maintaining an energy deficit while dropping weight can sometimes make you feel tired, run down, and irritable. These are the times you're most likely to turn to comfort foods or skip exercise. The good news is that there are a number of products designed to assist weight loss that can lift your mood, get you off your backside, and they won't break your diet.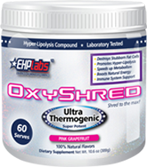 Fat burner supplements frequently include mood boosters like PEA and L-tyrosine and safe, natural stimulants like caffeine and bitter orange extract for energy. In addition, these supplements regularly contain ingredients that target the metabolism and promote fat burning, like L-carnitine and green tea extract. Fat burner supplements are safe, effective and help you to both look and feel good. Some of the more popular products include Hydroxycut Hardcore Elite and Oxyshred, which have used by many people to promote safe, effective weight loss.
Get the right gear – Exercise is a crucial part of healthy weight loss. In addition to burning calories, exercise lifts the metabolism for hours afterward, and having more muscle tissue means you lose more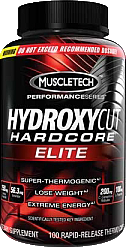 weight in the long run, because muscle cells use a lot more energy than fat. Having the right exercise gear can help in a number of ways. Using the correct shoes is important to prevent injuries which can put you out of action. Modern activewear is lightweight and takes up very little space, so it's easy to just shove in a bag and go. It is designed to be flexible and sweated in, so you'll be more comfortable when you're working out, and feeling confident in stylish gym gear can put you in a mood to achieve.
Weight Loss Motivation Tips
*Work out with a friend and motivate each other. Keep each other honest!
*Colour can affect mood. Wear bright colours when you need a pick-me-up.
*Drop the idea of being perfect – we all make mistakes. Tomorrow you can do better.
*Get enough sleep – tired people eat more and make bad decisions.
*Schedule your workouts in your diary and stick to them like you would any other meeting.
*Start slow – don't aim to change everything in your life at once, lose the weight first.
*Variety in your meals and workouts will keep things exciting.
*Ask your friends and colleagues not to distract you with unhealthy options.
*Think about the negative consequences of not losing weight.
*Remember that you are cheating yourself with every excuse.
*Use images – An unflattering picture, a celebrity body you admire, even your kids can give you a visual reason to change your life.
Like diets or exercises, motivation is not a one-size-fits-all affair. Everybody has different reasons for losing weight and different goals, so it is important to motivate yourself with something that addresses your situation and gets you going. Good luck!
(1) Webber KH, Tate DF, Ward DS, Bowling JM. Motivation and its relationship to adherence to self-monitoring and weight loss in a 16-week Internet behavioral weight loss intervention. J Nutr Educ Behav. 2010 May-Jun;42(3):161-7.
(2) Webber KH, Gabriele JM, Tate DF, Dignan MB. The effect of a motivational intervention on weight loss is moderated by level of baseline controlled motivation. Int J Behav Nutr Phys Act. 2010 Jan 22;7:4.